Isis admits it was defeated in Kobani but vows to take it back
In a video released on Friday, Isis fighters blamed US air strikes for forcing them out of the Syrian town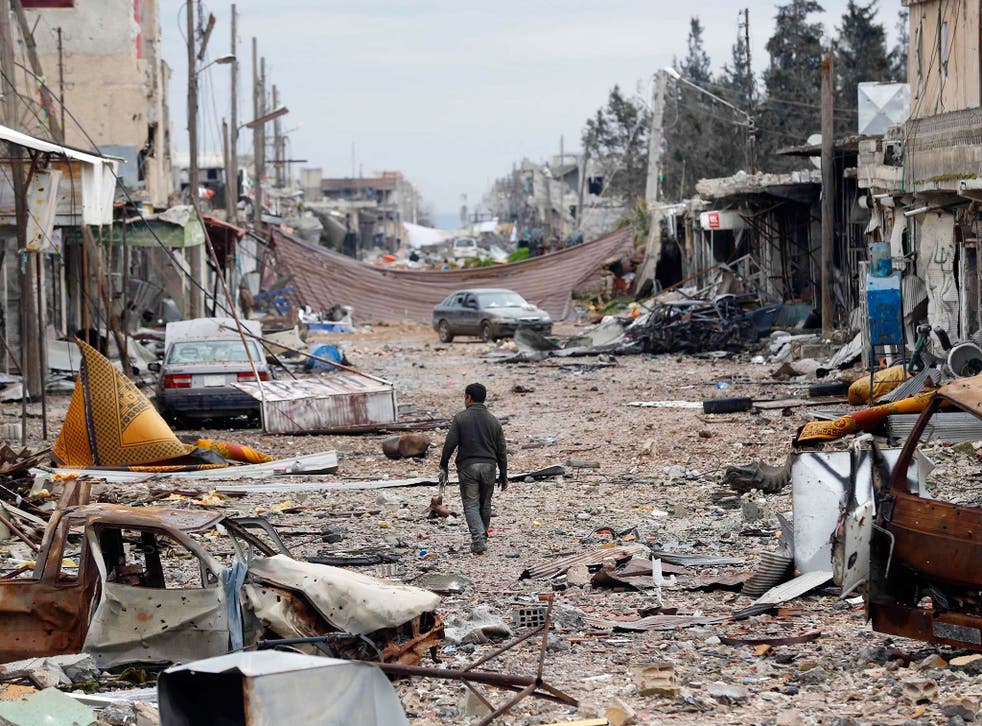 For the first time since it was reported last week, Isis has confirmed that it has been driven out of the Syrian town of Kobani — but said it will return to attack.
In a video released on Friday by the Pro-Isis Aamaq News Agency, two masked fighters conceded defeat in Kobani following air strikes by the US and a coalition of countries.
On Monday, Kurdish officials claimed the town was almost free of Isis fighters, who only months earlier controlled half of it.
One Isis fighter vowed to defeat the main Kurdish militia in Syria, the People's Protection Units known as the YPG, calling them "rats."
The failure to hold Kobani represents a major blow to Isis (also known as Islamic State); hopes of a straightforward victory broke down as the costly siege struggled under devastating air strikes by coalition forces and a ground assault by Kurdish militiamen.
"A while ago we retreated a bit from Ayn al-Islam because of the bombardment and the killing of some brothers," said one of the fighters, using the Isis name for Kobani.
He spoke Arabic with a north African accent.
The US and several Arab allies have been striking Isis positions in Syria since September.
The attacks were to halt the jihadi organisation's once seemingly unstoppable momentum, after Isis took over about a third of Iraq and Syria and declared the captured territory a new caliphate, and even push it to surrender taken territory.
Huge explosions in Kobani

Show all 7
"The Islamic State will stay. Say that to Obama," said the fighter, pointing his finger toward destruction on the edge of Kobani.
Isis launched an offensive on the Kobani region in mid-September capturing more than 300 Kurdish villages and parts of the town.
As a result of the airstrikes and stiff Kurdish resistance, Isis began retreating few weeks ago, losing more than 1,000 fighters, according to activists.
More than 200,000 Kurds were forced from their homes. Many fled to neighboring Turkey.
Another fighter, also speaking in Arabic, said while standing on a road with a green sign with 'Ayn al-Islam' sprayed on it: "The warplanes did not leave any construction. They destroyed everything, so we had to withdraw and the rats advanced."
"The warplanes were bombarding us night and day. They bombarded everything, even motorcycles," he said.
Additional reporting by AP
Join our new commenting forum
Join thought-provoking conversations, follow other Independent readers and see their replies