Isis are 'the most disgusting people since the Nazis' says ex-British soldier fighting in Iraq
Duncan has been fighting alongside the Kurdish Peshmerga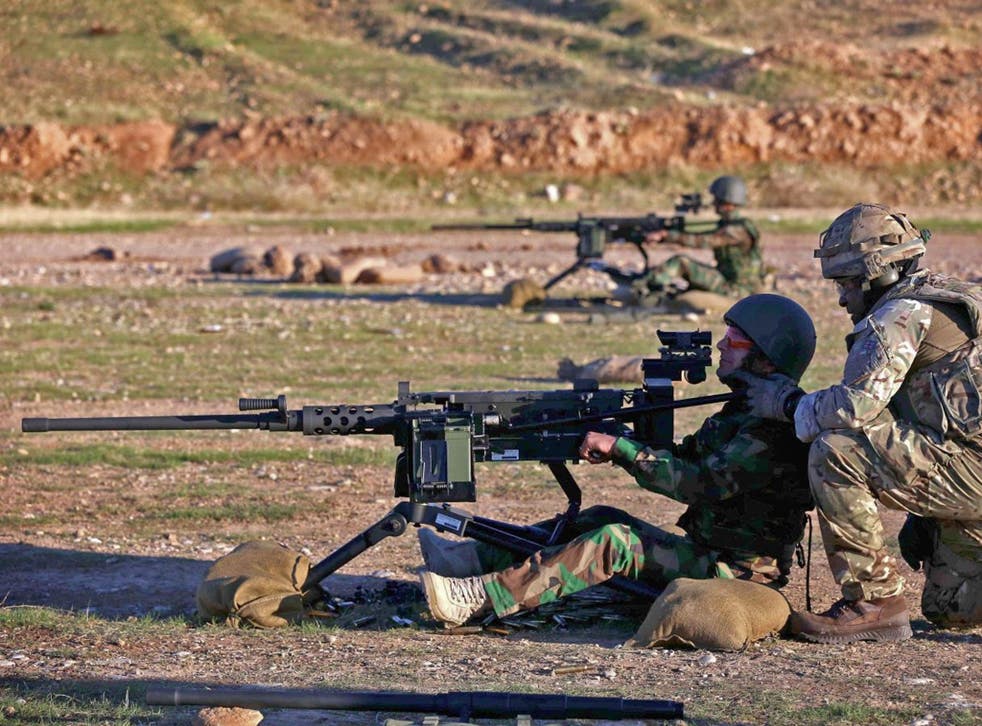 A former soldier from Scotland who has been fighting alongside Kurdish forces against Isis in northern Iraq said that he was helping to fight "the most disgusting people since the Nazis."
Alan Duncan, who served with the Royal Irish regiment, said that the British government's response to Isis has been "shameful" and that the terror attacks in Paris will be "nothing" if the radical Islam group is not stopped.
In an interview with the BBC from the town of Duhok in Northern Iraq, where he is training an Assyrian Christian group alongside the Kurdish Peshmerga, Mr Duncan said that he was fighting for "humanity and the Kurdish people."
In pictures: The rise of Isis

Show all 74
He claimed that his presence "actually lifts the spirit of people. They just kind of feel that, just seeing our foreigners here, it lifts their spirits. They feel that they have been abandoned by the West."
He added: "It's not only the Western hostages being killed and murdered by them. That's happening 100 times a day here to the Kurdish people, to Christians.
"These are the most disgusting people since the Nazis."
He had previously told STV News: "If the Kurds lose then we're going to see a lot more of the Paris's but it's going to be in Aberdeen, Edinburgh, London and Manchester. So we have to help the Kurds and, in my small, way, being ex-military, I can help them.
"The ethics come down to the Western attitude. If anybody is going wrong here, it's the west because we're watching other people die, fighting our enemy."
Last week another former soldier, former British Marine Konstandinos Erik Scurfield, became the first Briton to die fighting for the Kurdish cause, killed in the town of Al-Hol in north-eastern Syria.
A spokesman from the Home Office said: "The UK has consistently advised against all travel to Syria and parts of Iraq. Anyone who travels to these areas is putting themselves in considerable danger."
Join our new commenting forum
Join thought-provoking conversations, follow other Independent readers and see their replies