Isis is brainwashing children to murder their own parents, child soldier who escaped from Raqqa reveals
Nasir, 12, said commanders told trainee suicide bombers aged just five that Isis loves them more than their parents do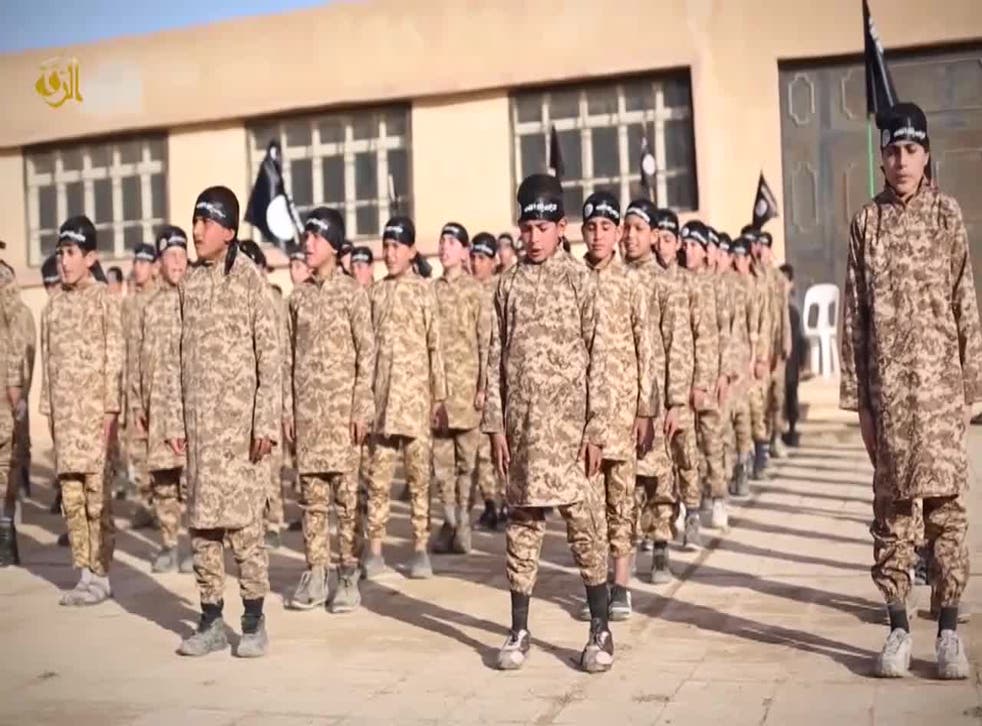 The extent to which Isis is brainwashing children in its self-declared Islamic caliphate has been revealed by a young escapee who claimed commanders told him he had to murder his parents.
Identified only by his first name Nasir, the 12-year-old told CNN that he was one of 60 children being trained to operate as a suicide bomber in the terror group's de facto capital Raqqa.
After being taken captive, the would-be child soldiers -which included boys as young as five - were told that Isis commanders cared for them more than their own parents.
"The scariest times for us all were when the airstrikes happened. They'd lead all of us underground into the tunnels to hide. They told us the Americans, the unbelievers, were trying to kill us but they, the fighters, they loved us. They would look after us better than our parents," Nasir said.
"When they were training us they would tell us our parents were unbelievers and that our first job was to go back to kill them," he added.
Nasir – who was forced to appear in one of Isis' sickening propaganda videos - said that even the youngest boys in the group were not allowed to cry as they underwent suicide bomber training at the terror group's Al Farouq Institute in Raqqa
The militants have trumpeted Al Farouq as something of a child solider factory and have repeatedly released harrowing clips showing young boys preparing for war, clearly terrified of the captors.
Thankfully Nasir managed to escape Isis' control and make his way to a refugee camp where he was reunited with his family. "When we escaped and I saw my mother again, it was like coming back to life," he said.
Nasir's ordeal was revealed as it emerged a notorious 20-year-old Isis militant named Ali Saqr al-Qasem publicly executed his own mother after accusing her of apostasy.
The activist group Raqqa is Being Slaughtered Silently (RIBSS) said 20-year-old jihadi Ali Saqr al-Qasem shot his mother Lena, 45, in the head with an assault rifle in front of a large crowd.
Lena al-Qasem is understood to have been accused of apostasy – a crime that usually means leaving one's religion but in practise is used by Isis as a justification for murdering anybody who doesn't support or speaks out against the terror group.
Join our new commenting forum
Join thought-provoking conversations, follow other Independent readers and see their replies