Hervé Gourdel: Algerian extremists 'behead' French hostage over air strikes in Iraq
Mr Gourdel was abducted on Sunday
A 55-year-old French mountain guide today became the first victim of the threatened "revenge" executions following western air attacks on Isis forces in Syria and Iraq.
A video placed online by an Algerian jihadist group linked to Isis appeared to show the beheading of Hervé Gourdel, who was kidnapped earlier this week in a mountainous region of Algeria.
French officials said they believed the video to be authentic but could not immediately confirm Mr Gourdel's death. President François Hollande was expected to make a statement from the UN in New York tonight.
Earlier this week, Isis called for revenge killings of westerners – especially American and French citizens – after France joined the US and Arab states in air raids on jihadist forces. It was later revealed that Mr Gourdel had been seized by the Jund al-Khilafah, or Soldiers of the Caliphate, jihadist group while trekking in the Tizi Ouzou massif 110 kilometres east of Algiers.
Timeline: The emergence of Isis

Show all 40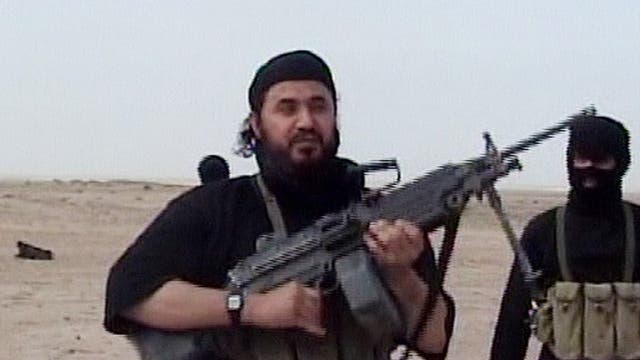 "This is why the Caliphate Soldiers in Algeria have decided to punish France, by executing this man, and to defend our beloved Islamic State," one of the militants says in the statement he read out.
Just before the statement, the Mr Gourdel briefly addressed his family.
Mr Gourdel looks composed but stressed. The film cuts to the French man lying on the ground as four men prepare to cut off his head. The footage cuts again to show what appears to be Mr Gourdel's body.
The video resembles those which showed the beheadings of two American journalists and a British aid worker in recent weeks, but instead of showing President Barack Obama, showed French President Francois Hollande.
France started air strikes in Iraq on Friday, when it became the first European country to join the US military campaign against Isis.
At the time, President Francois Hollande said France was responding to request by Iraq to bolster its fight against Isis. He stressed France would not go beyond airstrikes in support of the Iraqi military or Kurdish Peshmerga forces, and would not attack Isis targets in Syria.
"Our values are at stake," French Prime Minister Manuel Valls said on Wednesday after hearing about the video. He would not comment further, but minutes earlier he insisted that France would continue fighting in Iraq as long as necessary.
Previously, the group had said its kidnappings were answering a call by Isis spokesperson Abu Muhammad al-Adnani to attack Americans and Europeans.
In a 42-minute audio statement released on Sunday, al-Adnani urged followers to kill Europeans and Americans, and "especially the spiteful and filthy French". The group has already beheaded two American journalists and a British aid worker.
Algeria has been fighting Islamic extremists since the 1990s and in recent years had largely confined them to a few mountainous areas.
Mr Gourdel's death represents a departure for radical Islamic groups in Algeria which in the past decade have made millions by ransoming hostages.
The new group split away from al Qaida's North Africa branch and declared allegiance to the al-Baghdadi group in Iraq and Syria and has apparently adopted their tactic of killing hostages.
Join our new commenting forum
Join thought-provoking conversations, follow other Independent readers and see their replies