Isis declares new currency will be circulated across Syria and Iraq
The militant group said it would reinstate an ancient Islamic dinar in a move to 'emancipate itself from the satanic global economic system'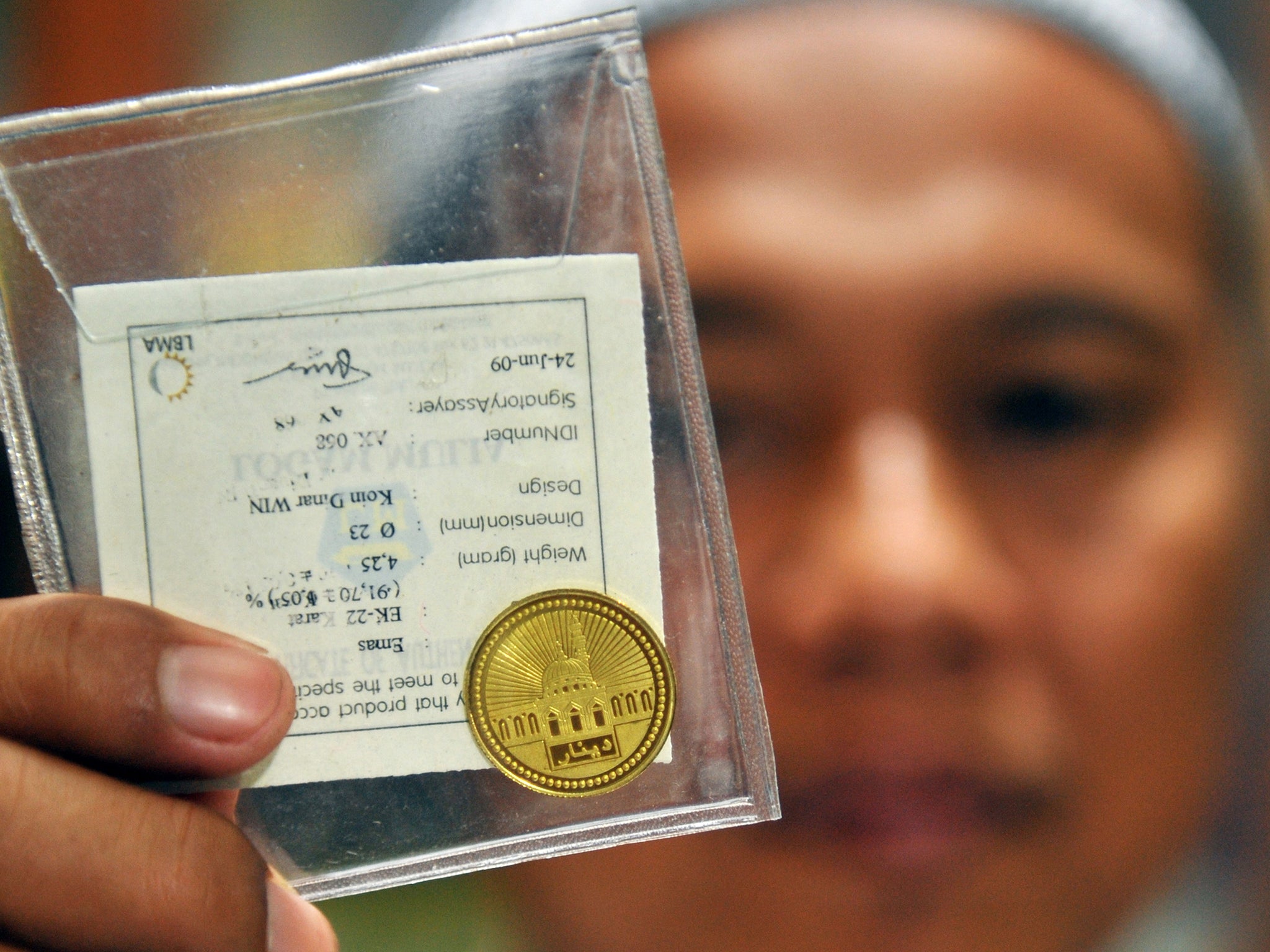 Isis has officially announced plans to introduce its own currency in areas of Syria and Iraq under its control, in what it described as a move to "emancipate itself from the satanic global economic system".
On Thursday, the militant group declared it will begin working towards circulating an independent currency as it attempts to establish a caliphate across the Middle East.
Isis said it would reinstate an ancient Islamic dinar currency using gold and silver coins. There is a modern form of the dinar still in use in some countries, but these use fewer precious metals for coins.
The original dinar coins were first introduced during the Caliphate of Uthman in 634 CE. The gold coin is known as the dinar, while the silver was known as the dirham. One side would usually feature an Islamic message.
Timeline: The emergence of Isis
Show all 40
Isis's announcement did not state when the currency would come into circulation.
Charlie Winter, a researcher at the counter-extremism think-tank the Quilliam Foundation, said the announcement was initially shared by a very prominent Isis propagandist on social media.
He told The Independent: "Isis has spoken about introducing its own currency for a while but now it has made the official announcement.
"The hallmark on the announcement refers to 'Bayt al-mal', which loosely translates as 'house of money', its equivalent of a finance ministry. It also includes images of six or seven coins, explaining why the currency is necessary and what each coin is.
"It says that they have assembled a team of experts to figure out how it is going to work and explains that they will circulate it in stages."
Mr Winter said it did not specify which areas the group will begin circulating the currency in, but is likely to be circulated in its Raqqa stronghold first.
Join our commenting forum
Join thought-provoking conversations, follow other Independent readers and see their replies