Isis 'executes' Croatian hostage Tomislav Salopek in Egypt after demands deadline passes
Salopek worked for CGG Ardiseis, a French oil and gas company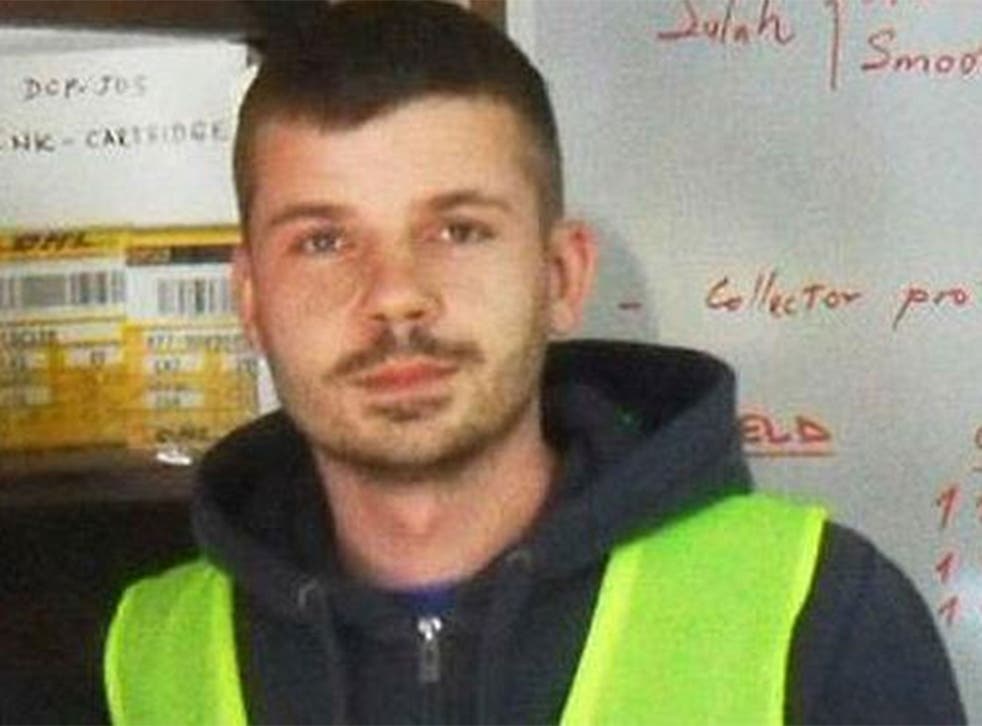 The Isis militant group has released a photo purporting to show the execution of the Croatian hostage Tomislav Salopek.
The group previously published a video identifying the captive as a 30-year-old who was taken hostage outside Cairo on the 22 July. It threatened to kill him in 48 hours if Egypt did not release unspecified "Muslim women" from prison.
An image, circulated by Isis-affiliated social media accounts on Wednesday, appeared to show Mr Salopek's decapitated body. A caption in Arabic accompanying the image read that Mr Salopek, a father of two, was killed "for his country's participation in the war against the Islamic State".
Inset on the image purporting to show Mr Salopek's remains were two Egyptian newspaper reports. One headline declares Croatia's support for Egypt in its war against terror, the other its support for the Kurdistan region.
The Egyptian interior ministry said it was looking into the online reports, and that it was still seeking independent confirmation of Mr Salopek's death.
A spokesman for Salopek's employer, CGG Ardiseis, a French oil and gas company, told the Associated Press that it is in touch with the Croatian embassy.
Last month, Croatia's Foreign Ministry had said that one of its nationals, with the same initials as as Salopek, had been kidnapped in Cairo on their way to work.
Mr Salopek said he worked for CGG Ardiseis, a French oil and gas company, that has an office in a Cairo suburb that is home to many expats.
He was the first foreigner to be abducted and threatened by Isis's Egyptian affiliate, known as Wilyat Sina - or the Sinai Province.
Timeline: The emergence of Isis

Show all 40
Mr Salopek's father Zlatko last week issued a plea for his son's life. Speaking from the family home in Vrpolje, eastern Croatia, he told the AFP News Agency: "I am asking the people who hold my son to let him return to his family, because his motive to go to your homeland was exclusively to earn bread for his children. Nothing else."
Join our new commenting forum
Join thought-provoking conversations, follow other Independent readers and see their replies