Isis expected to carry out 'more violence, more advances, more attacks' as one year anniversary of Islamic State declaration approaches
The so-called caliphate was declared at the start of Ramadan last year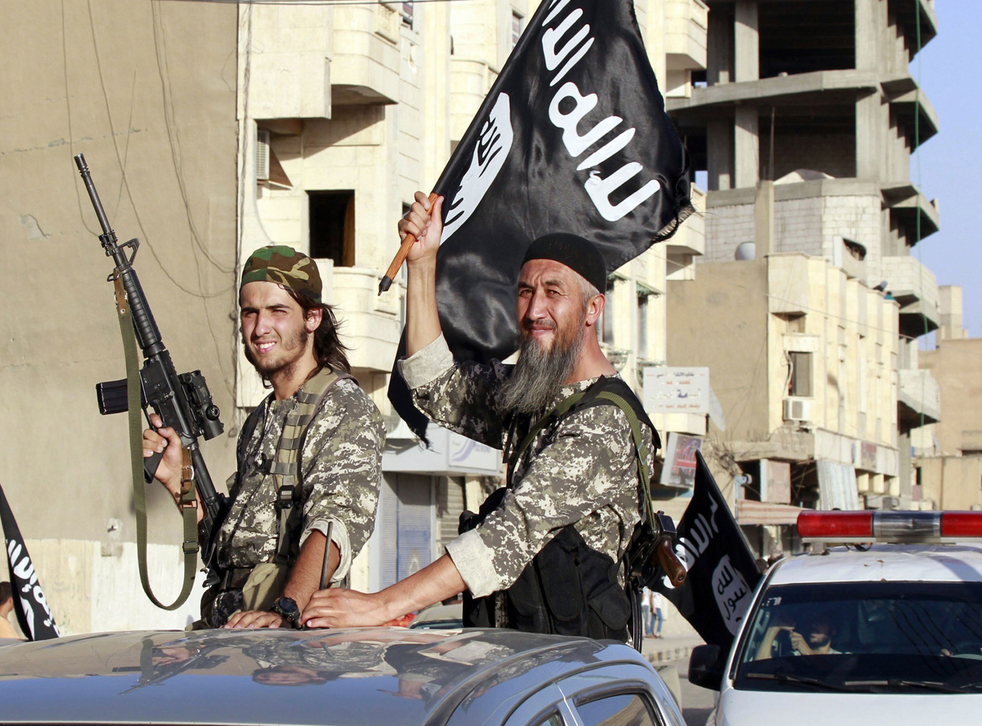 As the one year anniversary of the so-called "caliphate" declared by Isis approaches, the group will be seeking to make itself appear "stronger and more defiant than ever", an expert has said.
In his address marking the start of the Muslim holy month of Ramadan last year, leader Abu Bakr al-Baghdadi appeared in public for the first time to proclaim himself caliph of the "Islamic State" and urge supporters to "take up arms" around the world.
Since then, the group has continued to seize territory across swathes of Iraq and Syria and made deals with Islamist terrorist groups in several countries.
As well as the group's broadcast of gory beheadings and executions of captives, including Western journalists and aid workers, it has claimed responsibility for international in terror attacks in Saudi Arabia, Tunisia, Libya, Afghanistan and Pakistan.
Atrocities in France, Australia and the US have also been carried out by gunmen pledging allegiance to the group.
Charlie Winter, a researcher London-based counter extremism think tank the Quilliam Foundation, said Isis will be "more active than ever" over the coming month as the one-year anniversary of the Islamic State approaches.
It coincides with Ramadan, which was also an active time for the group in 2013, when Isis militants freed hundreds of inmates from two of Iraq's largest prisons – Abu Ghraib and Taji.
Timeline: The emergence of Isis

Show all 40
Mr Winter said that recent gains seizing the cities of Ramadi and Palmyra in Iraq and Syria will have been "meticulously" timed to give Isis a much-needed perception of momentum.
"There is a concerted effort to appear as relevant as ever, stronger than ever and more defiant than ever in the face of international opposition," he added, saying the group would be planning "more violence, more advances, more attacks".
The US is heading two separate international coalitions conducting air strikes against Isis in both Iraq and Syria, while Kurds, Iranian-backed militias and government troops are fighting on the ground.
Last week, US Central Command admitted that the loss of Ramadi in Iraq was a "setback" but said it was confident that it would be regained.
"The fact is it's a tough fight," Air Force Colonel Patrick Ryder said.
"As we've said before, there's going to be good days and bad days, and things will continue to ebb and flow… we're confident that we have the right strategy at this time to degrade and defeat Isil (Isis)."
Flooding social media and jihadist forums with pictures of its fighters battling enemy troops, suicide bombings, beheadings and black flags fluttering over seized cities, Isis is trying to give the opposite impression.
A major ideological coup was scored earlier this year with rumours that Baghdadi had been "incapacitated" by an air strike but his injuries were never confirmed.
Earlier this month, Isis released an audio recording purporting to be of its leader calling on "every Muslim in every place" to migrate to Isis territory or take up arms in the West where they live.
The self-declared "caliph" has declared Muslims who do not ascribe to his group's violent Sunni ideology apostates, making them "fair game" to be slaughtered in terror attacks, Mr Winter said.
He believes lone-wolf attacks like the Sydney siege and Paris hostage crisis will continue in the name of Isis, whether the extremists carrying them out have direct links to the group or not.
In the latest issue of its propaganda magazine Dabiq, an article under the name of captive British journalist John Cantlie claimed militants could attack America with "something big…something truly epic".
Mr Winter dismissed the threat as an effort to "ratchet up the menace", noting that Isis would be extremely unlikely to flag up a planned terror attack if they were going to carry it out.
He added: "A high-profile, high-casualty attack would serve Isis' aims but at the moment we are seeing high profile, low casualty action by people who are only nominally part of Isis...it's very unpredictable."
The group is currently battling to maintain its hold on its territories in Syria and Iraq under continued pressure by government troops and the US –led coalition trying to dislodge it.
Hundreds of Isis militants are believed to have already been killed in battles and air strikes, including several British fighters, and countries around the world are cracking down on people attempting to join their ranks.
Join our new commenting forum
Join thought-provoking conversations, follow other Independent readers and see their replies