Isis fighters complaining of 'Saudi nepotism' on group's waiting list for suicide bombers
A British fighter revealed the existence of 'martyrdom' waiting list last year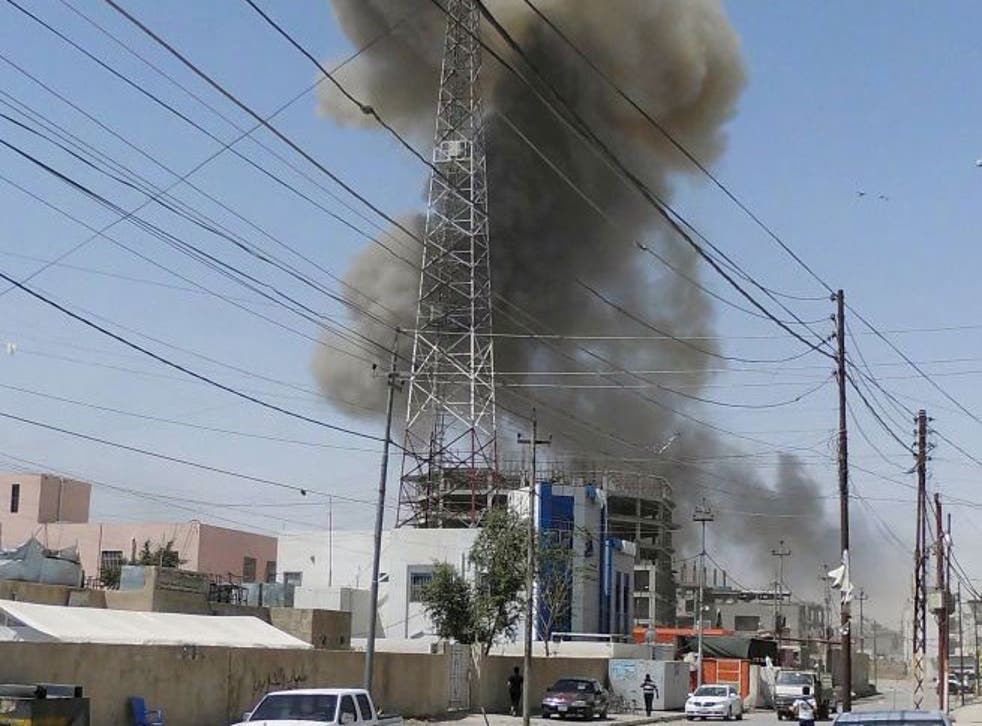 Isis fighters desperate to blow themselves up in the name of jihad are accusing senior militants of favouring friends and relatives by putting them on suicide bombing missions first.
The alleged nepotism is said to be pushing people up and down the waiting list for "martyrdom", which was revealed by a British militant last year.
Kabir Ahmed, from Derby, told BBC Panorama that he was waiting to be a suicide bomber, adding: "Everybody's got their name on the list...everybody wants to fight."
Known as Abu Sammyh Al Brittani, he was named by fellow militants as one of several suicide car bombers who killed a senior Iraqi police official in Baiji, Iraq, in November last year.
So-called "martyrdom operations" are considered a privilege within Isis because of the group's belief that its bloody campaign to establish a hardline Islamic caliphate will garner a heavenly reward.
Such is the enthusiasm to get to the top of the waiting list that a pro-Isis preacher in Russia has reportedly complained of nepotism slowing the process down.
Kamil Abu Sultan al-Daghestani claimed that Saudi militants in Iraq are putting their friends and relatives forward for suicide bombings in Iraq ahead of Chechens, Radio Free Europe reported.
Abu Sultan's complaint, titled "Corruption In Dawlah" (Isis), was shared on a website believed to be linked to Islamic militants from the North Caucasus region.
He claims to have been told of the nepotism from veteran Chechen fighter Akhmed Chatayev (Akhmad al-Shishani), who is believed to head Isis' Yarmouk Battalion.
The waiting list for suicide bombers in Syria is said to be so long that many militants are killed by their enemies before they reach the top.
Abu Sultan wrote that a militant who travelled to Iraq to get on the shorter waiting list there complained that the only way to be put on a suicide mission was through personal connections.
"Those Saudis have got things sewn up, they won't let anyone in, they are letting their relatives go to the front of the line using blat (connections)," he reportedly told Chatayev.
British militants who reportedly died in suicide missions in Iraq appear to have had no such problems.
Fatlum Shalaku, a 20-year-old from London, is believed to be the latest UK-born militant to have blown himself up for Isis.
He was among several suicide car bombers used in the battle to seize the Iraqi city of Ramadi earlier this month.
Isis announced his death using his war name Abu Musa al-Britani on social media, calling him a "martyr".
Isis seizes Ramadi

Show all 7
Abdul Waheed Majeed, a father-of-three from Crawley, died in February last year when he drove a truck bomb into the gates of Aleppo prison in Syria and several other British fighters are believed to have died in battles and bombings.
An English language Isis guidebook put online by men claiming to be militants earlier this year described "martyrdom" as one of the options after completing basic training.
"They will be sent to battle to fight and gain experience, or gain martyrdom (if they want to do a martyrdom operation, they are put in a waiting list)," it said.
"Fighters will be given money, or may have brought some with themselves already. With this money they can buy more weapons, explosive-martyrdom belts, or even simply food like ice cream from the Souks (shopping centres) when they are free from battle and back in the city."
Isis has made gains in Syria and Iraq in recent weeks, seizing the cities of Palmyra and Ramadi, prompting counter-offensives from government troops and international allies.
Join our new commenting forum
Join thought-provoking conversations, follow other Independent readers and see their replies