Isis fighters 'shoot nine children dead' close to embattled ancient city of Palmyra
Monitor claims government workers and their children were killed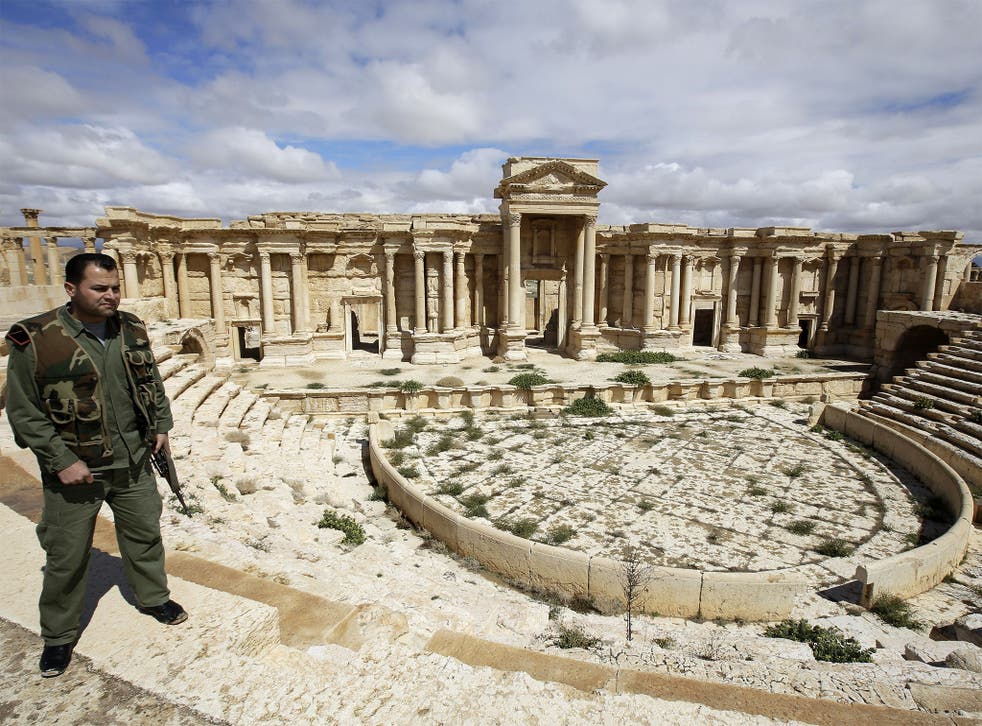 Isis fighters have shot and killed nine children close to the ancient city of Palmyra, a Syrian monitoring group has claimed.
The UK-based Syrian Observatory for Human Rights (SOHR) said government workers were among those killed by militants rapidly advancing on the Unesco world heritage site.
The SOHR said Isis launched attacks on Tadmur, which is close to Palmyra, on Thursday, leading Maamoun Abdulkarim, Syria's director-general of antiquities and museums, to call for help in protecting the 2,000-year-old city from falling into its clutches.
Rami Abdel Rahman, the Observatory's director, told The Independent 23 people were shot dead on Friday morning, including nine children.
"The children's fathers were working in the Syrian government, not in intelligence or anything like that but as office workers," Mr Rahmen said. "We heard that they were shot yesterday morning and we had it confirmed from people there in the evening.
"There was a lot of attention internationally on the situation yesterday; Isis probably wanted to change the focus onto them."
Palmyra, "an oasis in the Syrian desert", lies north-east of Damascus and is known for its Roman-era architecture, described by Unesco as a marriage of Graeco-Roman techniques with local traditions and Persian influences. It was once a tourist hotspot before civil war broke out in Syria and contains a famous colonnaded main street and the temple of Baal.
Syrian troops are battling to repel Isis on the ground and are being supported by government war planes attacking their positions, according to the SOHR.
Western fighters join Kurds in battle against Isis

Show all 9
Officials fear militants, who have already demolished two ancient archaeological sites in Iraq, will continue their devastating path of destruction in Palmyra. Isis has released videos of members bulldozing the 3,000-year old Assyrian archaeological site of Nimrud, in Iraq and demolishing ancient ruins in Hatra. The group has in the past justified the destruction of statues and figures by condemning them as idolatrous.
The Director-General of Unesco, Irina Bokova, warned the site had already suffered greatly under four years of civil war in Syria. Ms Bokova said Palmyra is "an irreplaceable treasure for the Syrian people and for the world".
Join our new commenting forum
Join thought-provoking conversations, follow other Independent readers and see their replies