Saudi foreign minister dismisses Isis funding claims as 'preposterous'
Minister says Saudis are 'on the forefront' of fighting extremism and terrorism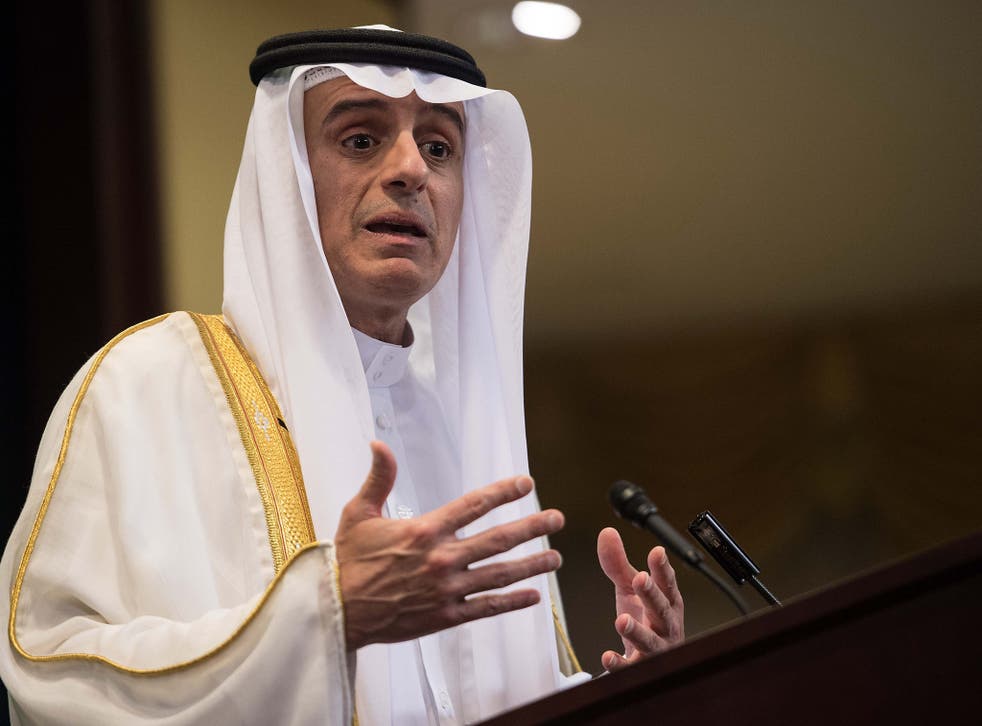 A Saudi foreign minister has dismissed allegations his country is funding Isis as "preposterous" and called the extremist group 8"a collection of criminals, psychopaths" and "perverts".
Adel al-Jubeir claimed his country was not only being targeted by Isis but was also in the "forefront of fighting extremism and terrorism in the region, and in the world".
His comments came after a report by the Commons Foreign Affairs Committee, which said Sunni Arab states should do more to make sure their ruling royal families are not secretly funding the terrorist group.
Speaking during an interview with Euronews, the minister said: "Why would we support an ideology whose objective it is to kill us? We are the target of extremists.
"[Isis] want access to Mecca and Medina, and so we have suffered in terms of terrorist attacks, we have suffered in terms of loss of security personnel trying to defend the innocent, we are on the forefront of fighting extremism and terrorism in the region, and in the world."
He continued: "For somebody to say the Saudis are funding extremism, or their ideology is funding extremism, is preposterous.
"We are going after the men, the money and the mindset that is behind this."
Saudi Minister: Daesh is a gang of criminals, psychopaths and perverts
Polling in the country shows five per cent of Saudi Arabia support the terrorist group. Last year, the Saudis began an Islamic anti-terrorism coalition.
But the Foreign Affairs Committee in July advised the UK Foreign Office it should be working with those in the region to "ensure they have the capacity and resolve to rigorously enforce local laws to prevent the funding of Islamic State, so that the group cannot benefit from donations in future".
One senior civil servant, Dan Chugg, told the committee: "It is difficult with some of these countries to know exactly what is government funding and what is not when you are dealing with royal families, wealthy princes and those kind of things."
Last year, the German vice-chancellor, Sigmar Gabriel, publicly claimed Saudi Arabia was funding Islamic extremism in the West.
10 examples of Saudi Arabia's human rights abuses

Show all 10
During Mr al-Jubeir's interview, he also justified Saudi Arabia's direct action in Yemen.
He said: "We have been watching the Houthis take over Yemen very, very slowly over the past seven, eight, nine years. Nobody was willing to confront it, so we had to."
The gulf state has destroyed schools and hospitals in the region as part of it's campaign against Houthi rebels.
The UK government has previously said Saudi Arabia was not targeting civilians, but has since changed its stance,
The UN's high commissioner for human rights has said the Saudi coalition has caused "carnage" in the region amounting to war crimes.
Join our new commenting forum
Join thought-provoking conversations, follow other Independent readers and see their replies