Isis in Kobani: Fighters filmed firing on besieged Syria-Turkey border town
Fighters are seen vowing to descend on the town in spite of air strikes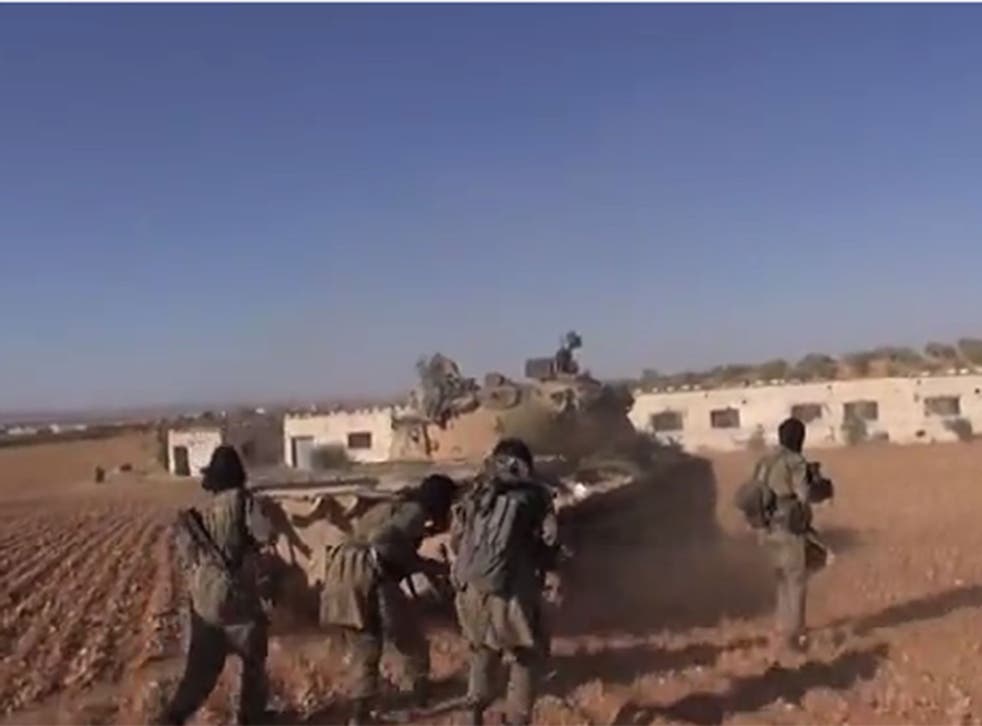 A video has been released showing Isis fighters firing on targets on the besieged Syria-Turkey border town of Kobani.
The footage has been circulated by the pro-Isis group Al A'amaq, who has been putting out clips showing the strategic assets seized by the group and where it is advancing.
The fighting has forced more than 200,000 of the town residents and villagers from the area to seek shelter across the frontier in Turkey. Activists also say that more than 400 people have been killed in the fighting.
Charlie Cooper, a researcher for the Quilliam Foundation counter-extremism think tank, said the video of Isis fighters was taken on top of Mishtenur Hill, a strategic location captured by the group from Kurdish forces.
On Wednesday, planes believed to be with the US-led coalition bombed Isis positions east of Kobani, according to the Syrian Observatory for Human Rights.
One air strike, visible from the border, hit a hill and an open space near the town.
The air strikes also forced Isis fighters to withdraw from several streets they had controlled earlier, added the Observatory, which tracks the Syrian conflict through a network of activists on the ground.
Join our new commenting forum
Join thought-provoking conversations, follow other Independent readers and see their replies