Isis leader Abu Bakr al-Baghdadi calls on followers to 'erupt volcanoes of jihad everywhere' in newly released recording
It is unclear when the recording was made, but whether he is alive or dead, wounded or healthy, the tone of the message was deliberately defiant and incendiary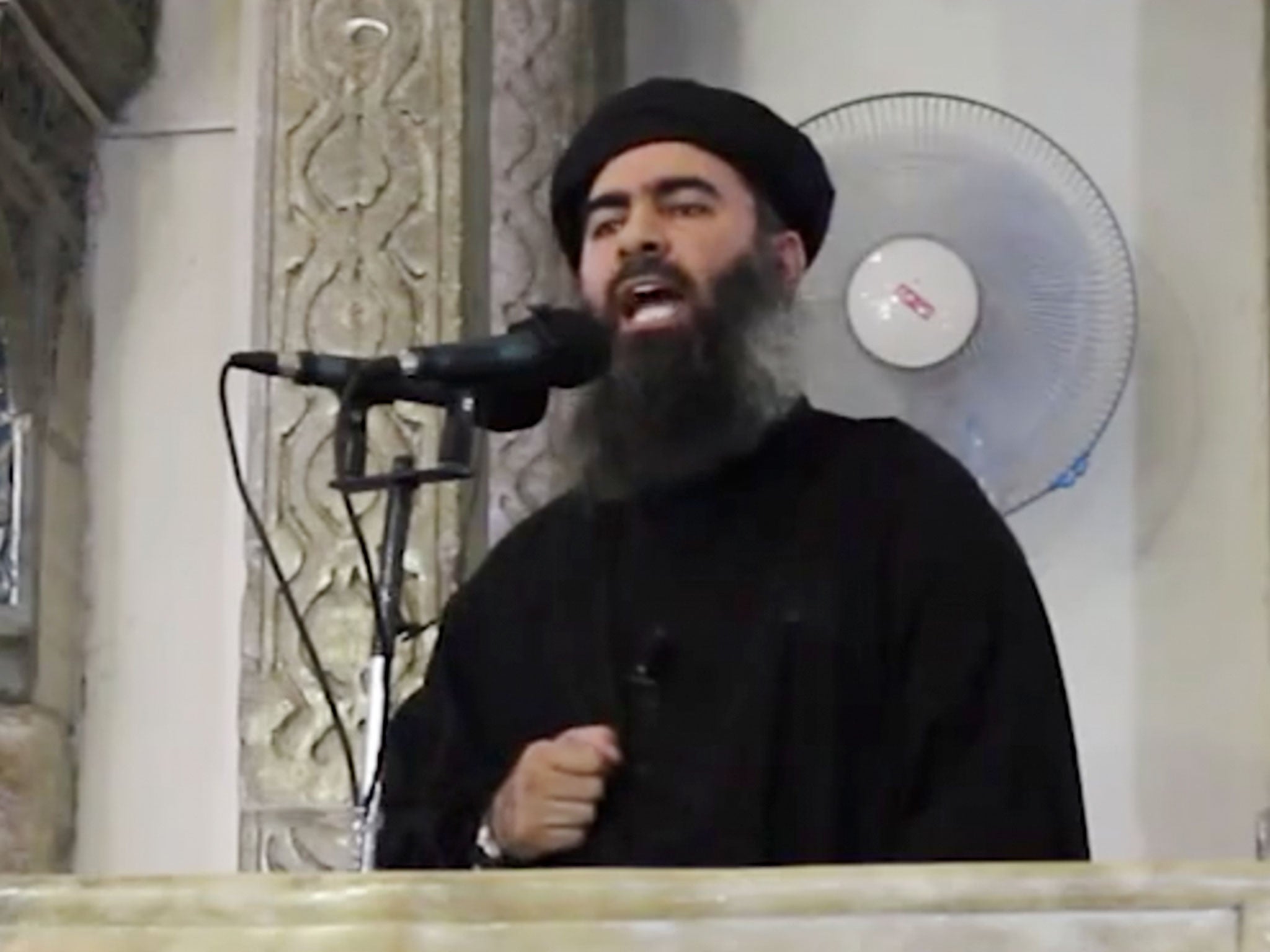 Abu Bakr al-Baghdadi, the leader of Isis, has purportedly issued a defiant call for followers to "erupt volcanoes of jihad everywhere".
The 17-minute audio recording, in which he vowed to fight to the last man, was his first public statement since Iraqi officials reported he had been injured in air strikes last week.
In the recording, which appeared to be genuine but has still to be confirmed, the self-appointed "caliph" claimed the group now has bases in Saudi Arabia, Yemen, Egypt, Libya and Algeria.
He specifically called on Isis fighters to launch attacks in Saudi Arabia, particularly on its rulers, and in Yemen. A previous broadcast by al-Baghdadi is thought to have inspired militants in Algeria to kill and behead a Frenchman.
Whether al-Baghdadi is alive or dead, wounded or healthy, the tone of the message was deliberately defiant and incendiary.
Claiming that Isis is expanding rather than being driven back by the "Crusader campaign", he said: "We announce to you the expansion of the Islamic State to new countries, to the countries of the Haramayn, Yemen, Egypt, Libya, Algeria.
"We announce the acceptance of the pledges of allegiance of the brothers who swore loyalty to us in these countries... and the appointment governors."
Timeline: The emergence of Isis
Show all 40
"America and its allies are terrified, weak and powerless. God has ordered us to fight. For that reason the soldiers of the Islamic State are fighting... they will never leave fighting, even if only one soldier remains."
The audio recording was released on social media sites linked to Isis and observers noted that the voice appeared to be the same as a speech confirmed to have been by al-Baghdadi in July, the last time he spoke in public.
Join our commenting forum
Join thought-provoking conversations, follow other Independent readers and see their replies