Isis leaves 150 mines scattered around the ancient site of Palmyra
The team were unable to reach some sites, including the burial places, because there are 'hundreds of mines' left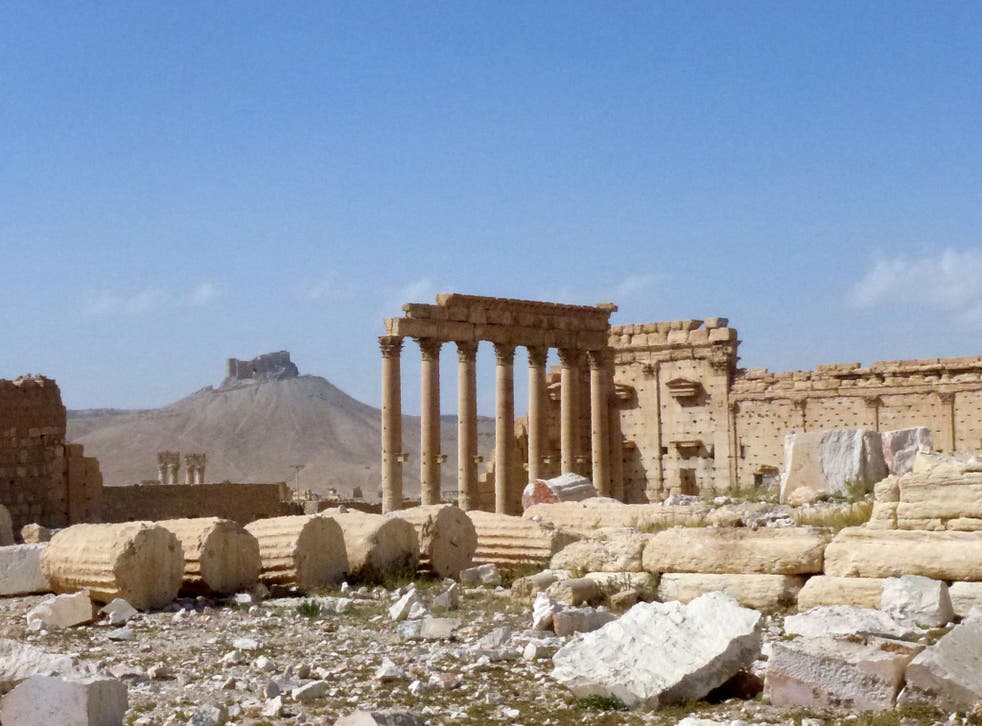 Isis jihadists left at least 150 mines scattered around the ruins of Palmyra after being driven out of the ancient city by Syrian troops.
A military official said the bombs had been placed in both the residential area and the historic quarter, where many of the city's most famous relics are contained.
The bombs were found after the Syrian army recaptured the ancient site, known as the "bride of the desert" on Sunday following three weeks of intense fighting against Isis, which had taken control of the area in May 2015.
Isis destroyed some of Palmyra's most treasured artifcats, including the 2,000 year-old archaeological site Arch of Triumph, a monument described as the "jewelof the collection", dating back to the Roman empire.
The terrorist group also destroyed the centre of religious life of Temple of Bel and the Temple of Baalshamin.
Some Palmyrian ruins, including the Agora and the Roman theatre, did manage to survive.
Palmyra recaptured by Syrian government forces

Show all 10
Maamoun Abdul-Karim, the head of Syria's antiquities and museums said a technical team working with the ministry had returned to Damascus after the mines had been removed.
Mr Abdul-Karim said the team were unable to reach some sites, including the burial places, because there are "hundreds of mines" left.
Isis is responsible for damaging or destroying all six of Syria's Unesco World Heritage sites, which Palymra is one of.
Other sites include the pilgrimage site of Bosra, Crac des Chevaliers – one of the most important and well preserved medieval castles – and Qal'at Salah El-Din.
Aleppo and Damascus are also Unesco sites and have suffered after fighting, along with the ancient villages of Northern Syria.
A French team of digitial surveyors from Iconem are workig with archaeologists fromhte Syrian Directorate General of Antiquities and Museums (DGAM) to preserve the historic sites by creating detailed 3D maps of the sites.
Join our new commenting forum
Join thought-provoking conversations, follow other Independent readers and see their replies