Isis in Syria: New video shows militants in field beheading 12 'Syrian rebels' near Damascus
It comes after another 16 men were filmed being murdered in Iraq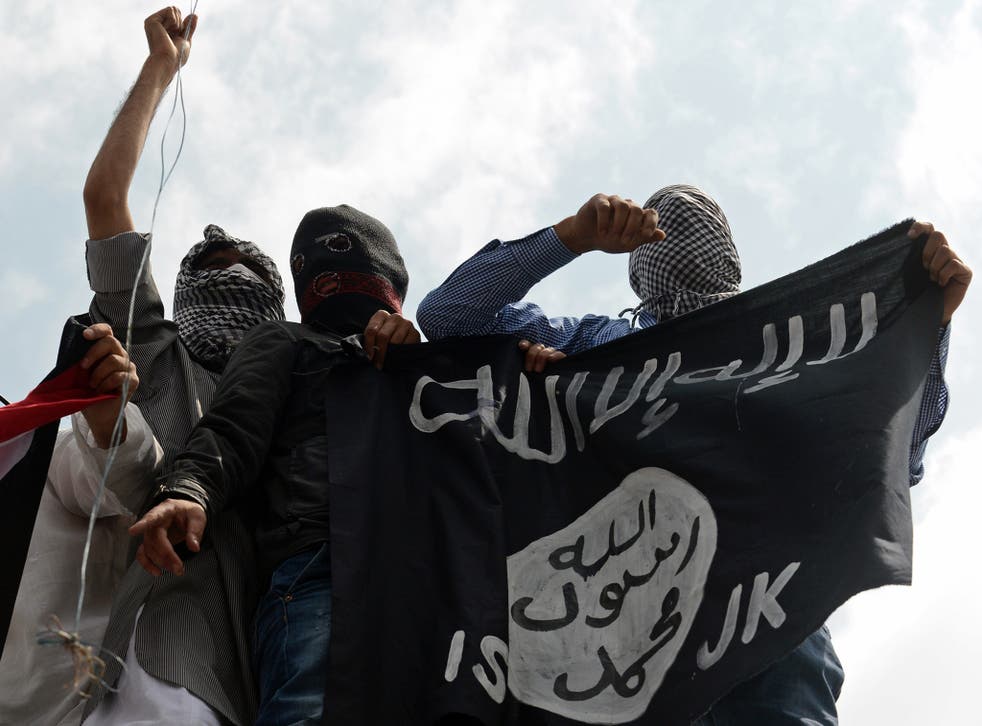 Isis has released a new propaganda video claiming to show the murder of 12 captives near the Syrian capital.
The men, wearing orange jumpsuits, are seen kneeling in a field before masked militants force them to the ground and behead them with knives as the black flag of the "Islamic State" flutters in the background.
The footage was released by an Isis affiliate that calls itself the Damascus Province, which is fighting Bashar al-Assad's government and rival rebels for territory around the Syrian capital.
Some activists and analysts online said the men killed were part of an opposing group, possibly Jaysh al-Islam, a competing rebel unit.
The video, titled Repent Before Being Overcome or Repent Before You Are In Our Hands, according to differing translations, surfaced after the deaths of 16 men in Iraq were shown in another gruesome propaganda video.
It showed the alleged "spies" being drowned, decapitated by explosive and blown up with a rocket-propelled grenade in Iraq.
Damascus has been violently contended between government forces and opposition rebels since the outbreak of the Syrian civil war in 2011.
The Free Syrian Army, Syrian Islamic Front and al-Qaeda affiliate Jabhat al-Nusra have been dominant in the city so far but there are fears Isis could push for more territory in the capital.
Timeline: The emergence of Isis

Show all 40
Its fighters overran the Yarmouk Palestinian refugee camp, which lies in the city, after laying siege earlier this year and the ensuing chaos saw the area bombed by government forces.
Isis has been pushed out of some of its territory in Iraq and Syria by Kurds, Iranian-backed militias, government troops and US led air strikes but has launched several new offences in recent days.
Parts of the north-eastern Syrian city of Hassakeh have been captured and a new attack was staged on the border town of Kobani, which saw months of fierce battles.
In an audio message on Tuesday, Isis spokesperson Abu Muhammad al-Adnani urged Sunni Muslims to use the holy month of Ramadan to wage jihad.
"Attack (the disbelievers) everywhere and shake the ground beneath them," he said, telling supporters they "may lose a battle or battles and may lose towns and areas, but will never be defeated". It was not possible to verify the recording.
Charlie Winter, a researcher at counter extremism think tank the Quilliam Foundation, predicted Isis would be "more active than ever" as the one-year anniversary of the declaration of the Islamic State approaches on Sunday.
Join our new commenting forum
Join thought-provoking conversations, follow other Independent readers and see their replies