Isis 'now controls half of Syria' as ancient site of Palmyra falls into terror group's hands
Monitoring group claims Isis is also in control of the majority of gas and oilfields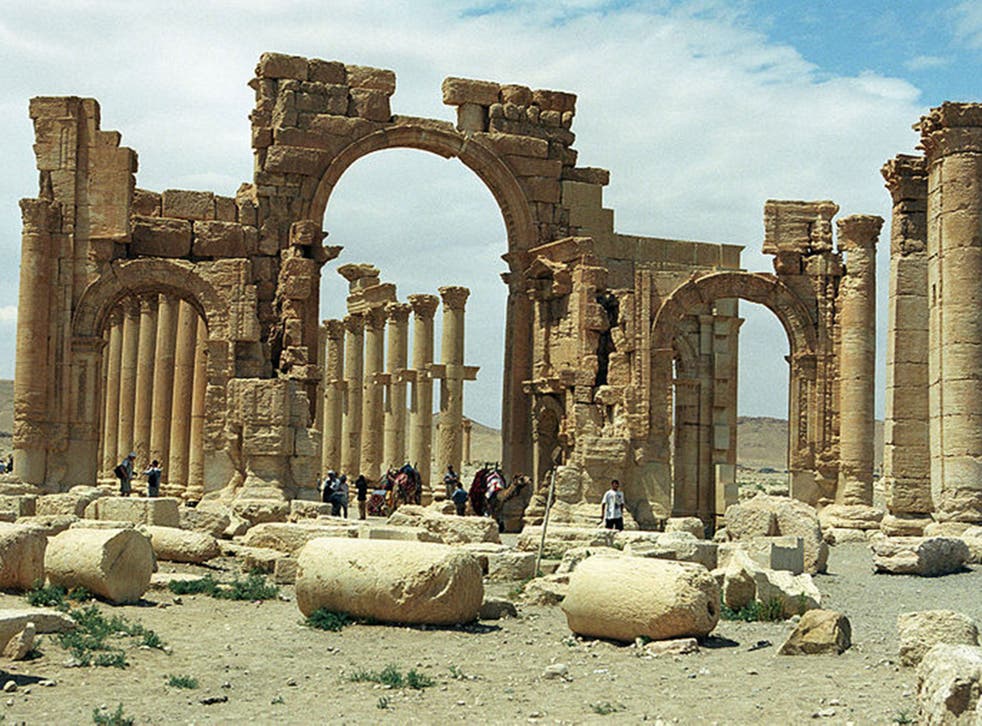 Isis now controls half of Syria after seizing the 2,000-year-old site of Palmyra, a monitoring group has claimed.
Rami Abdurrahman, the director of the Britain-based Syrian Observatory for Human Rights (SOHR), said Isis has seized more than 95,000 square kilometres of Syria. He said the group now exists in the provinces of Homs, Raqqa, Deir Ezzor, Hasakah, Hama, Aleppo, Damascus, Rif Dimashq, Daraa and Suwaydaa.
This latest development means militants are also now in control of the vast majority of gas and oilfields in Syria, providing the terror group with one of its biggest sources of income.
Palmyra, a Unesco World Heritage Site, is home to 65,000 residents, many of who were fleeing the city this morning.
Ancient monuments under Isis threat

Show all 8
Government forces trying to repel Isis' advance were reportedly also seen fleeing the area this morning. State TV in Damascus confirmed soldiers had retreated, while the SOHR said an estimated 100 soldiers had been killed by militants.
In Damascus, Maamoun Abdul-Karim, the head of the Antiquities and Museum Department, told the Associated Press that Palmyra's museum had suffered "minor damages" during the invasion. The museum has housed hundreds of ancient artefacts, many of which have been moved to safe houses in Damascus.
"The city is now totally controlled by gunmen and its destiny is dark and dim," Mr Abdul-Karim warned. "We are in a state of anticipation and fear about what will happen to the archaeological site and the remaining artefacts in the museum".
Join our new commenting forum
Join thought-provoking conversations, follow other Independent readers and see their replies