Isis in Palmyra: British Museum 'deeply distressed' by destruction of Baalshamin Temple
Isis is reported to have destroyed the Baalshamin Temple in Palmyra, which stood almost completely intact for nearly 2,000 years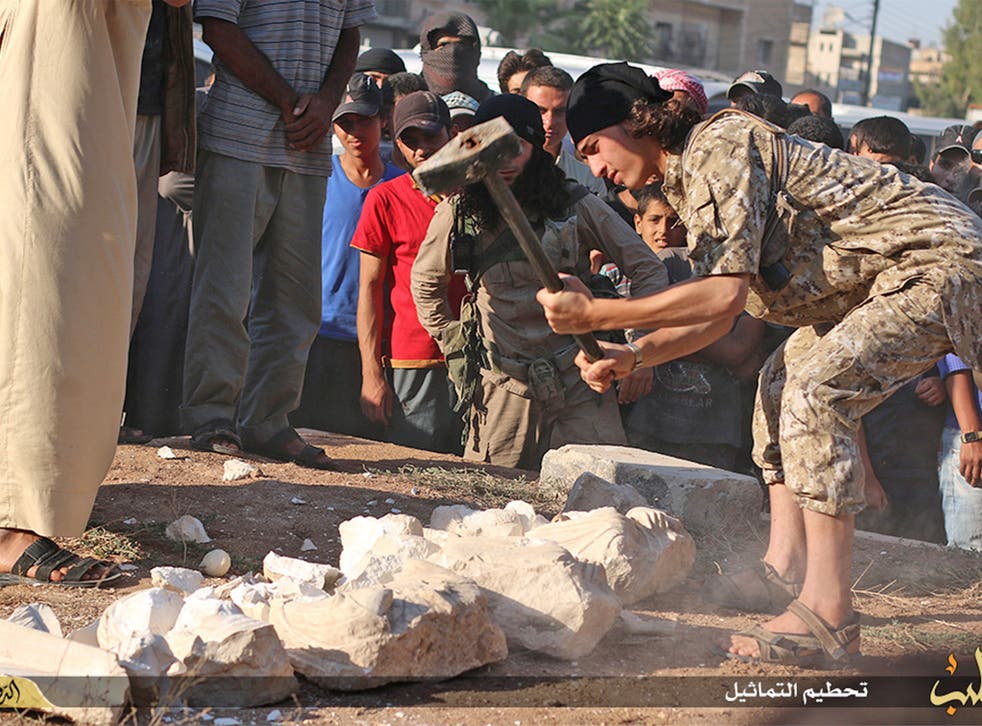 The British Museum has said it is "deeply disturbed" by reports the Isis militant group has started demolishing major structures in the ancient city of Palmyra.
Activists in Syria said the Baalshamin Temple, one of the best-preserved at the Unesco World Heritage site, was destroyed with explosives on Sunday.
The reported destruction of the 2,000-year-old Greco-Roman ruin came after Isis said it had demolished the Mar Elian Monastery in the Syrian town of al-Qaryatayn, which it only recently captured.
And last week it beheaded the 82-year-old antiquities chief of Palmyra, Khalid Asaad, after interrogating him for around a month.
A spokesperson for the British Museum told The Independent it "continues to monitor the situation from afar" with concern.
"We are deeply distressed by the news of further destruction of important ancient monuments in Syria," the spokesperson said.
"These follow the terribly sad news last week of the loss of our colleague Khaled Assad, Director of Palmyra.
"The British Museum is very concerned with what is happening in the region with regard to its cultural heritage, whether it is the continuing threat to the welfare of colleagues, destruction of archaeological sites, museums and religious monuments or the looting and trafficking of antiquities."
Unesco has also responded to the news from Palmyra with alarm. It's Director-General, Irina Bokova, said that Isis's destruction of the Baalshamin Temple was "an immense loss for the Syrian people and for humanity".
Ancient monuments under Isis threat

Show all 8
She said: "The art and architecture of Palmyra, standing at the crossroads of several civilizations, is a symbol of the complexity and wealth of the Syrian identity and history.
"Extremists seek to destroy this diversity and richness, and I call on the international community to stand united against this persistent cultural cleansing.
"Such acts are war crimes and their perpetrators must be accountable for their actions. Unesco stands by all Syrian people in their efforts to safeguard their heritage, a heritage for all humanity."
Join our new commenting forum
Join thought-provoking conversations, follow other Independent readers and see their replies