Isis in Raqqa: Reports of uprising are false, Syrian activists say
Reports stating 200 Isis militants had switched sides to fight against their former comrades are false, according to Raqqa is Being Slaughtered Silently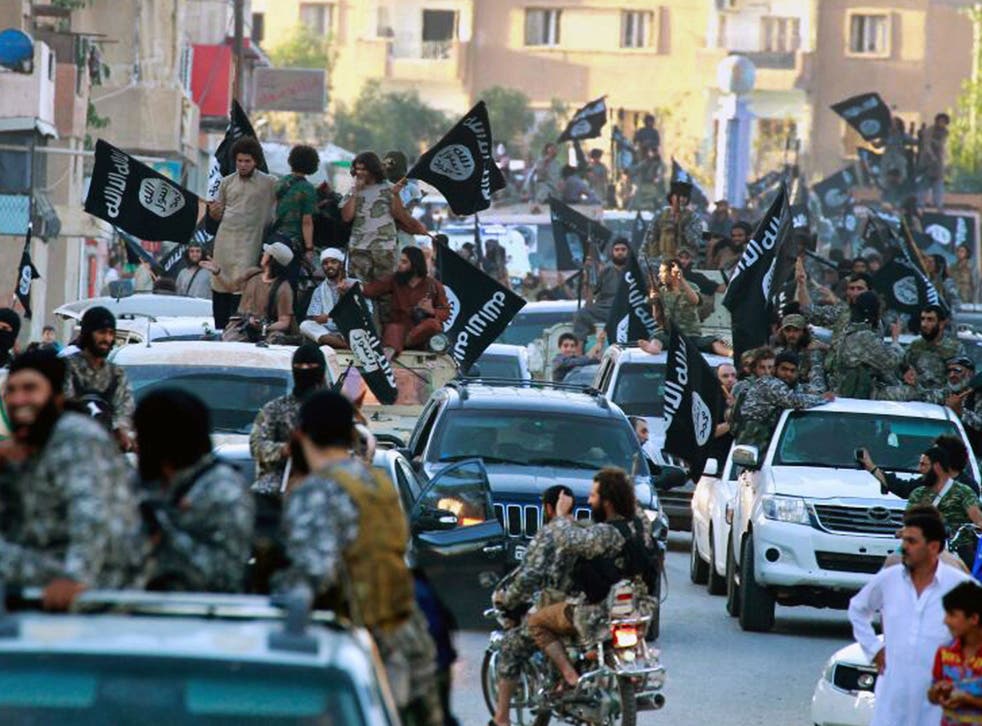 Syrian activists say media reports of a popular uprising against Isis in Raqqa are false.
It has been reported that 200 Isis militants had switched sides to fight against their former comrades, securing at least five neighbourhoods in the city and replacing the black flag of Isis with the Syrian national flag.
​"About 200 Syrian militants of Daesh took the side of residents of Raqqa, which forced the terrorists to organize roadblocks at the entrance to the city," one source told Sputnik, the Russian government's news agency.
However, the reports are false according to Raqqa is Being Slaughtered Silently (RBSS), a group of citizen journalists reporting on life under Isis.
"It's not true what the Syrian TV is saying about clashes between Isis and the people inside the city of Raqqa," a tweet from the RBSS official account said.
"The city of Raqqa was calm today and the weather is dusty."
Syrian army tightens grip on Aleppo
Raqqa is considered to be the de-facto capital of Isis in Syria. It has been under their control since August 2014.
Syrian government forces, backed by Russian air strikes, are opening the front towards the Isis stronghold, having captured positions around Aleppo.
Join our new commenting forum
Join thought-provoking conversations, follow other Independent readers and see their replies