Isis releases drone footage of suicide bombings in Kobani
Video: It is the first time the Islamic militants have used drone footage in their propaganda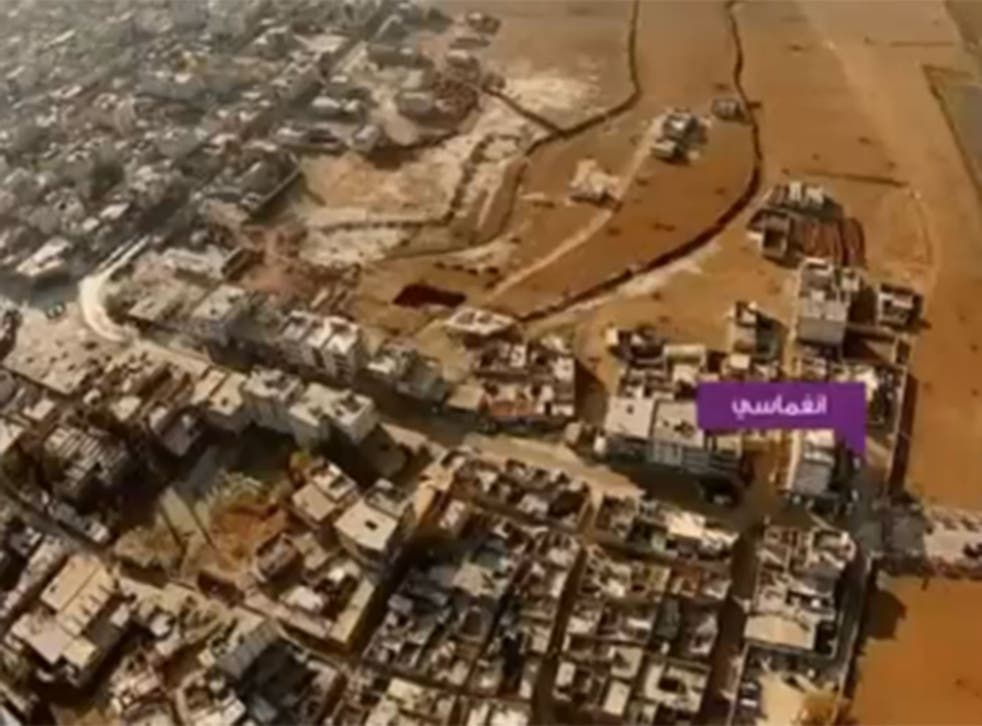 Isis released footage this week of drone footage from Kobani, Syria, purportedly showing the sites of suicide bombings carried out by the militant group.
The footage was released on 9 December and appears to show aerial shots of the Syrian border city of Kobani, where Kurdish forces, now backed by US air strikes, have been trying to hold back Isis advances since September of this year.
The footage zooms in on certain areas around the city and shows the locations of places where Isis claims to have conducted suicide bombings. The video also briefly shows apparent fighters for Isis (also known as Islamic State) firing guns amid the rubble and debris of Kobani.
However, the video has not been independently verified. It was uploaded by the media branch of the Islamic State in Aleppo.
If it is indeed genuine drone footage from Isis, it will be the first time the militant group has used such a device in its on-going propaganda war.
Kurdish fighters have been making up ground in Kobani since late October when well-armed Iraqi Kurdish peshmerga fighters joined Syrian Kurds fighting against an Isis insurgency in the area.
In a statement on Wednesday, military officials in the US said it had launched 20 airstrikes against Isis. The strikes were centered on Kobani as well as near Sinjar, Qaim, Ramadi, Mosul and Samarra in Iraq.
However, Republicans and Democrats both argued this week that the Obama administration's response to Isis had been lacklustre and thought more could be done to stop the spread of the insurgents.
Brett McGurk, deputy special presidential envoy to the coalition to counter Isis, defended the administration's response and told the House Foreign Affairs Committee: "Efforts to halt ISIL's advance have been successful, but the rollback phase will be longer, and progress is likely to be uneven."
Additional reporting by the AP.
Join our new commenting forum
Join thought-provoking conversations, follow other Independent readers and see their replies