Isis releases audio message claiming it downed Russian plane in Sinai, says it will reveal method 'soon'
The message challenges Egyptian authorities to 'prove' Isis didn't do it – but officials question the militant group's claims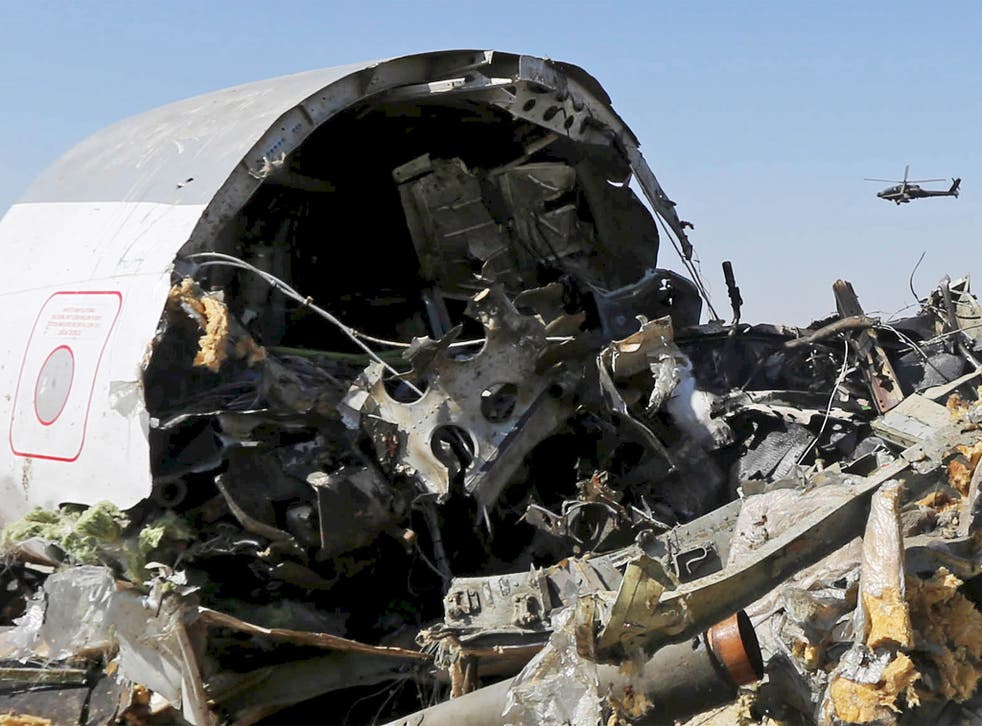 Isis's militant branch in the Sinai Peninsula has released an audio message claiming it brought down the crashed Russian Metrojet plane - and challenging Egyptian authorities to "prove we did not".
Wilayat Sinai (Sinai Province) said it would reveal its modus operandi in due course, in a recording entitled: "We downed it, so die in your rage".
Some experts have questioned the militant group's claim of responsibility, pointing out it has failed to provide any proof. The Amaq news website, which publishes information from Isis sources, reported Isis's original claim within hours of the plane coming down.
Officials have poured scorn on suggestions the crash was an attack carried out by Isis, with the Egyptian President Abdel Fattah al-Sisi describing such claims as "propaganda".
Egypt: Russian crash investigators search Sinai for victims' belongings
Wednesday's audio message was believed to carry the voice of Wilayat Sinai's Abu Osama al-Masri, who has made recordings for the group in the past.
In it, Mr Masri claims the group will reveal "soon" how they downed the plane, and points to the fact the crash occurred a year after the group first pledged its allegiance to Isis leader Abu Bakr al-Baghdadi.
Join our new commenting forum
Join thought-provoking conversations, follow other Independent readers and see their replies