Isis schoolgirls: Trio believed to be staying in the extremist stronghold of Raqqa
Families of the missing schoolgirls have demanded an apology from the Met Police over their handling of events leading to the pupils' disappearance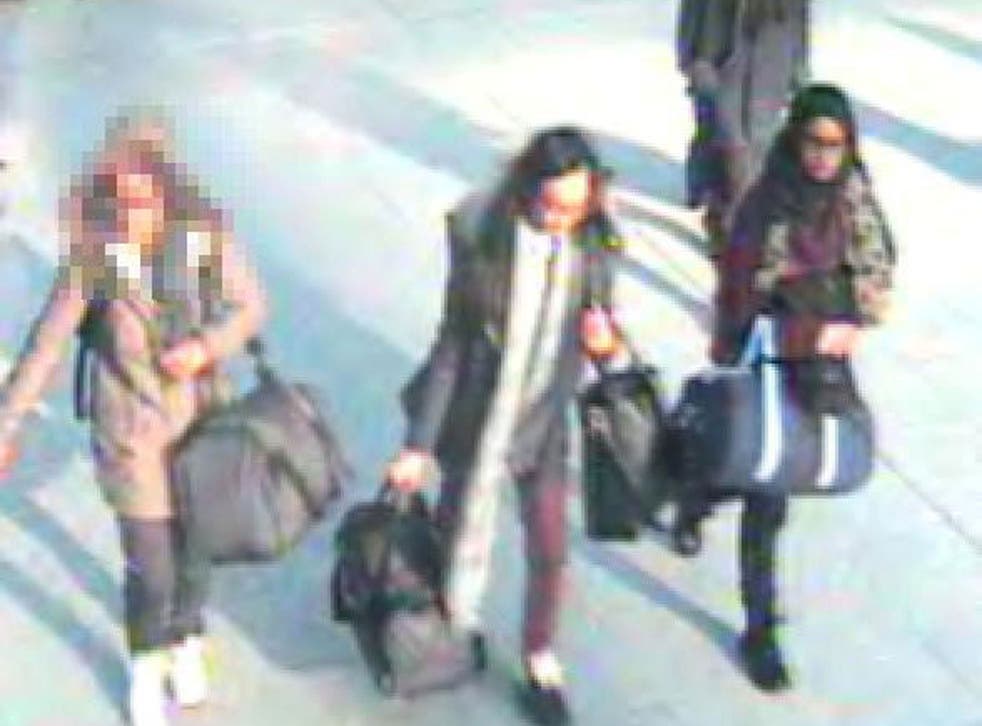 Three missing British schoolgirls who fled the UK to join Isis are believed to have crossed into Syria and are staying in Raqqa.
Shamima Begum, 15, Kadiza Sultana, 16, and Amira Abase, 15, went missing after they boarded a flight from Gatwick to Istanbul last month.
Before reaching the Islamic State stronghold of Raqqa, the trio were captured on CCTV last week in Istanbul.
In the footage the three young girls, wearing heavy winter clothing and carrying sports bags and holdalls waiting for a bus in the early hours of 18 February, less than 24 hours after they had left their London homes.
In pictures: The rise of Isis

Show all 74
The families of the three girls have demanded an apology from the Metropolitan Police after their handling of events leading up to their daughters' disappearance.
Over the weekend it emerged that each schoolgirl had been given a letter explaining their friend's disappearance.
Rather than handing the letters to their parents, the trio hid the letters in their bedrooms, keeping their families in the dark.
"We wouldn't have been here today if we'd got that letter and known what was going on," the sister of Kadiza Halima Khanom told the Daily Mail.
"If we knew, this wouldn't have happened," Abase Hussein, father of Amira, added.
Tasnime Akunjee, a lawyer representing the girls' families, told the BBC it was a "disgrace" and accused the police of a "cacophony of error …. In the handling of this matter".
Yesterday Met Police Commissioner Sir Bernard Hogan-Howe admitted that "with the benefit of hindsight" officers should have communicated directly the families.
Approximately 60 young British women are estimated to have left the UK to become jihadi brides of extremist fighters, senior police officers warned recently.
Join our new commenting forum
Join thought-provoking conversations, follow other Independent readers and see their replies