Isis 'seizes final border crossing between Syria and Iraq' as UN warns civilians were stopped from leaving Palmyra by Assad's forces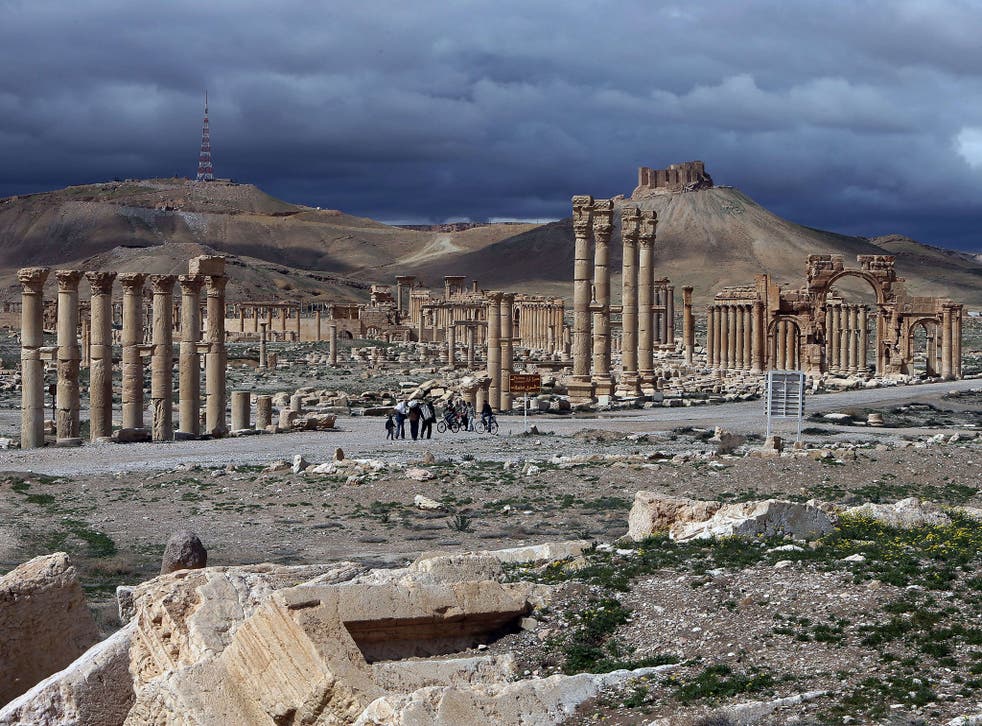 Isis has seized the final border crossing between Syria and Iraq, a Syrian monitoring group has claimed, as the UN said it has received reports that regime forces prevented civilians from fleeing the fallen city of Palmyra.
The Syrian Observatory for Human Rights (SOHR) said forces loyal to President Bashar al-Assad withdrew from al-Tanf as Isis advanced on the border crossing. The SOHR says the terror group is now in control of 95,000 square kilometres of Syria – the equivalent of more than half the country.
The UN human rights office in Geneva estimated up to a third of Palmyra's residents may have fled the fighting in the past few days. But spokeswoman Ravina Shamdasani said reports had emerged of government forces preventing residents from leaving the besieged city, contradicting claims by state media that pro-government National Defence Forces had evacuated civilians before retreating.
Ms Shamdasani told the BBC that many civilians were only able to flee once forces had left the area themselves.
Ancient monuments under Isis threat

Show all 8
One resident who owns a shop near Palmyra's museum told The New York Times that his family were unable to leave the area. "The government is not allowing us," he said.
The UN does not have a presence in Palmyra but said it is "deeply concerned" by the claims.
Ms Shamdasani said Isis was conducting door-to-door searches for people affiliated with the Syrian government, telling the BBC: "At least 14 civilians are reported to have been executed by Isis in Palmyra this week." The reports come after disturbing pictures surfaced on Friday purporting to show the decapitated bodies of a group of young men killed by Isis lying on the streets of Palmyra. The men were dressed in civilian clothing but were identified as Syrian fighters in some media reports.
Video footage emerged on Thursday purportedly showing militants storming the area.
Palymra is home to a Unesco World Heritage Site and contains ruins and monuments dating back more than 2,000 years. Syria's antiquities chief, Maamoun Abdulkarim, told Reuters its fall represented "the fall of a civilisation". In a bleak summary of events, he warned: "Human, civilised society has lost the battle against barbarism."
Additional reporting by agencies
Join our new commenting forum
Join thought-provoking conversations, follow other Independent readers and see their replies