Isis sex slaves 'sold at market for as little as a pack of cigarettes' as life under jihadis is exposed
Barack Obama admits there is no 'complete strategy' to fight advance of group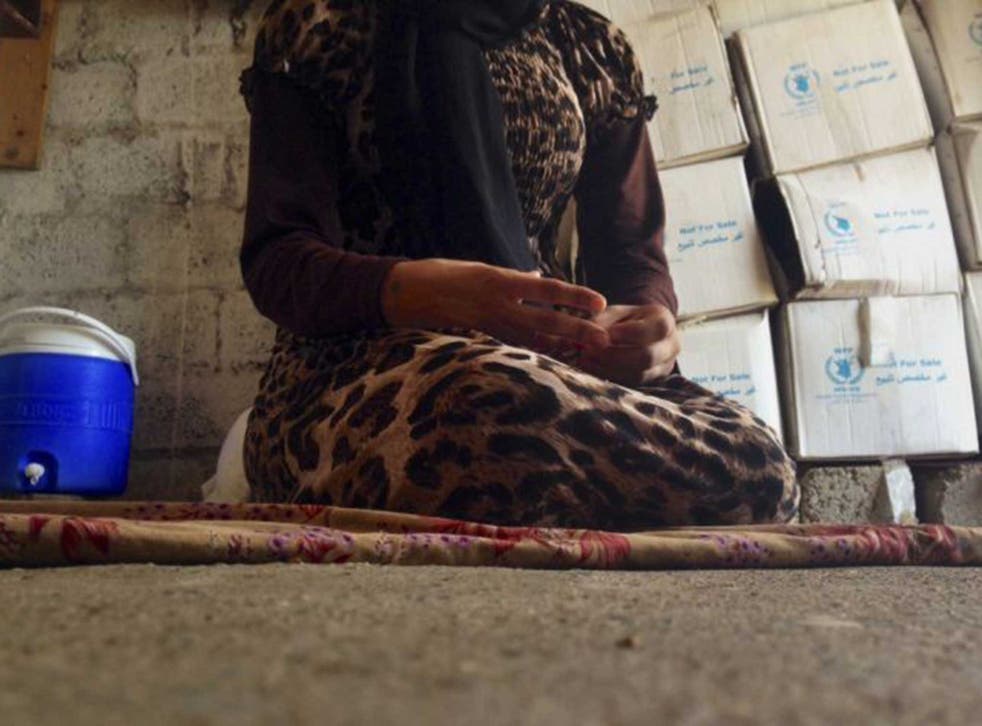 Women captured as sex slaves by the Isis militant group are sold at markets for "as little as a packet of cigarettes", according to the UN.
Zainab Bangura, the UN envoy on sexual violence, said she had been to Syria and Iraq in recent months and found a war "being fought on the bodies of women".
Ms Bangura has previously spoken out about the horrific treatment of women captured by the Isis regime, stripped naked and shipped around the territories it controls "like cattle".
And speaking on Monday, she said: "This is how they attract young men: we have women waiting for you, virgins that you can marry."
In pictures: The rise of Isis

Show all 74
Her testimony came as secretly-filmed videos, obtained by the BBC, showed the strict controls enforced upon all women living in the Isis-held city of Mosul.
One witness named as Hanaa said: "We heard stories of men being flogged because their wives didn't put their gloves on. Another woman's parents were banned from driving their car. Those who object are beaten and humiliated."
Isis has made a series of advances across Syria and Iraq in recent weeks, and those military setbacks were acknowledged by Barack Obama at the G7 summit in Bavaria.
The US President admitted they still didn't have a "complete strategy" for training Iraqi forces to fight back against the rise of the so-called "Islamic State".
It is nearly a year after American troops started returning to Iraq to assist local forces, and Mr Obama did claim "significant progress" in areas where US training had been implemented.
But he said forces without international support were often ill-equipped and lacking in morale.
Join our new commenting forum
Join thought-provoking conversations, follow other Independent readers and see their replies