ISIS spokesperson reported as dead
Abu Mosa was featured on Vice News documentary on the Islamic State
Rose Troup Buchanan
Friday 22 August 2014 14:46 Comments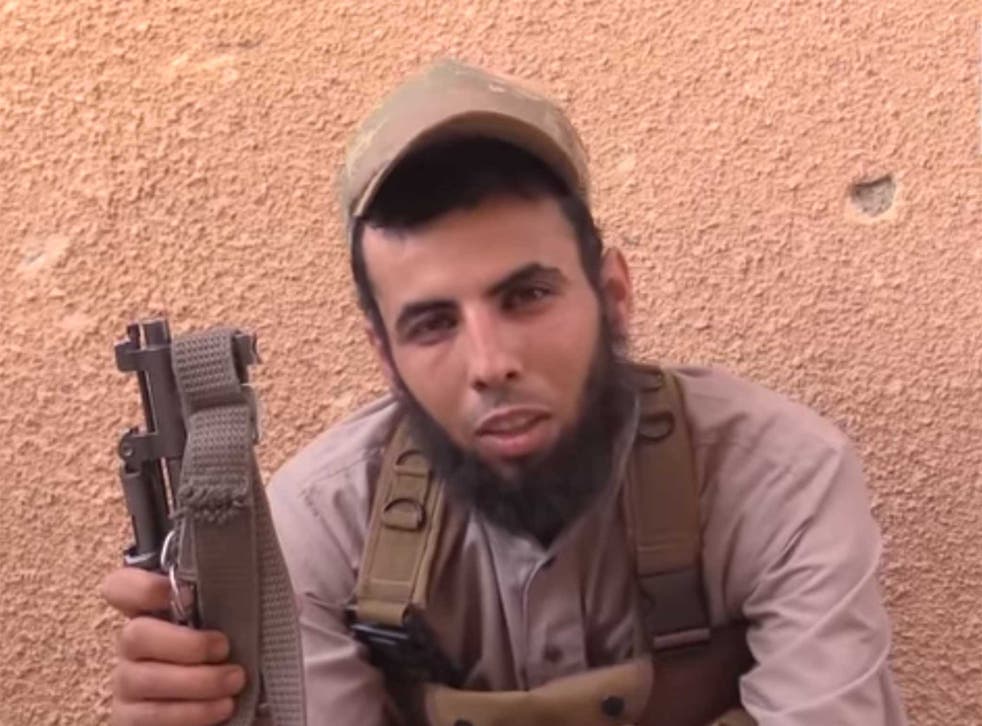 Unconfirmed reports circulating on Twitter state the Islamic States spokesperson, featured heavily in a recent Vice News documentary, has been killed by the Syrian Army.
News of Abu Mosa's death broke earlier this morning, however there has been no confirmation of the spokesperson's demise.
Mr Mosa was recorded by Vice News as part of their documentary inside the Islamic State.
The documentary has been widely viewed, thanks to the unprecedented access gained by Vice reporter Medyan Dairieh, who is seen in the released footage reporting openly in Raqqa, Syria.
A pro-Isis Twitter accounts said: "This brother Abu Moussa was martyred during missile clashes" by the Syrian Arab Army in Taqba airbase in Raqqa, with a still from the Vice News documentary of Mr Mosa.
Much of the film released features Mr Mosa, who as a spokesperson for the Islamic State, said: "I say to America the Islamic Caliphate has been established and we will not stop".
"Don't be cowards and attack us with drones. Instead send your soldiers, the ones we humiliated in Iraq. We will humiliate them everywhere, God willing, and we will raise the flag of Allah in the White House."
Register for free to continue reading
Registration is a free and easy way to support our truly independent journalism
By registering, you will also enjoy limited access to Premium articles, exclusive newsletters, commenting, and virtual events with our leading journalists
Already have an account? sign in
Join our new commenting forum
Join thought-provoking conversations, follow other Independent readers and see their replies