Isis in Syria: Government forces 'enter Raqqa province' in new offensive pushing towards Isis capital
Troops were reportedly pushing up a main road towards the de-facto capital of the so-called Islamic State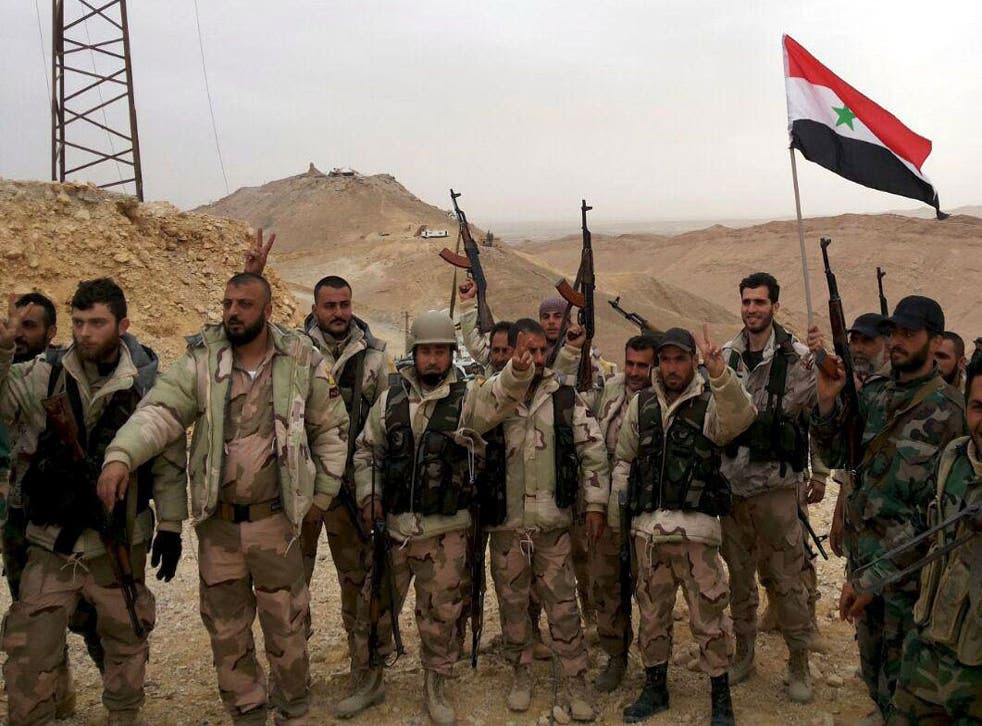 Syrian government forces have reportedly crossed into the province housing Isis' de-facto capital in a new advance against the terrorist group.
President Bashar al-Assad's troops have advanced up a major road into Raqqa from territory in neighbouring Hama and Aleppo governorates, according to monitors.
They were said to be heading towards the so-called Islamic State's stronghold of Tabqa, which houses a strategic dam on the Euphrates River.
The town also lies on the main road to the city of Raqqa, which Isis has used as a base to launch its operations across Syria, as well as terrorist attacks in Europe, since 2014.
The UK-based Syrian Observatory for Human Rights said there had been violent clashes between Isis militants and regime troops supported by Syrian and Russian air strikes since dawn on Friday.
A spokesperson said they had crossed the border with Raqqa province and were heading towards the al-Raqqa road in the third major assault on the terrorist group this week, as the Syrian Democratic Forces (SDF) advance on Manbij and Fallujah remains under attack in Iraq.
At least 26 Isis fighters had been killed, as well as nine members of Syrian security forces and supporting militias.
Graphic photos posted on social media appeared to show the dead body of an Isis militant who was reportedly killed by Syrian forces near the border town of Zakia.
The assault came as Isis territory shrank further in northern Syria as the SDF rebel alliance continued to push west along the Turkish border in a US-supported advance on the city of Manbij.
They have so far taken at least 28 villages from Isis, the Syrian Observatory said, and freed more than a dozen women from the Yazidi minority who were taken as hostages from Iraq.
The US-led coalition has been striking targets in Raqqa, Manbij and Mar'a in Syria in recent days, targeting the group's weapons, positions, tunnels and infrastructure.
Timeline: The emergence of Isis

Show all 40
The week's three offensives are some of the most aggressive campaigns against Isis since the group declared its "caliphate" after sweeping through Syria and Iraq in early 2014.
Analysts have interpreted recent waves of attacks and suicide bombings in Iraq and elsewhere as an effort to regain momentum following the losses.
The Syrian army's new offensive was described in a pro-Damascus Lebanese newspaper as part of "the race for Raqqa" – with the government and its Russian allies trying to advance on Isis' de-facto capital before it falls to the fighters allied to the Americans.
The US has previously accused President Assad and his Russian backers of ignoring Isis to battle anti-government opposition groups but the operation to re-take the Isis stronghold of Palmyra earlier this year was seen as a turning point.
Join our new commenting forum
Join thought-provoking conversations, follow other Independent readers and see their replies