Isis in Syria: US air strikes destroys 283 oil tankers used for smuggling to fund terror group
American military officials said oil revenues account for around half of Isis funding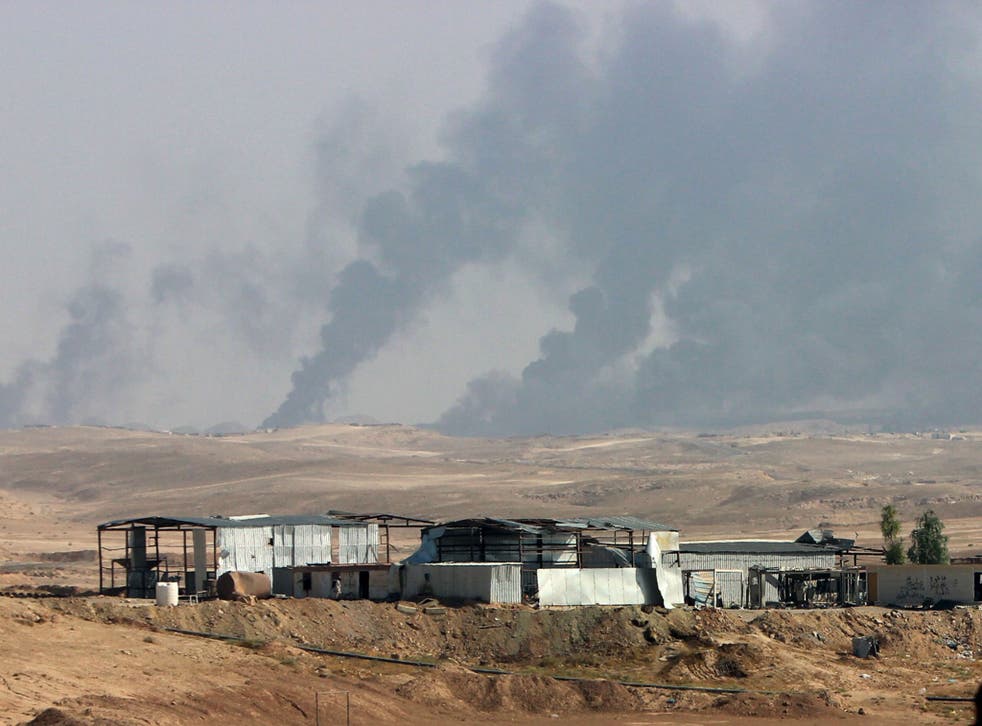 US fighter jets and gunships have destroyed 283 Isis oil tankers in Syria as part of efforts to cripple the terror group's income streams.
American military officials said the lorries were being used by militants to transport oil from fields under their control in Deir Ezzor and al-Hasakah to smuggling points.
Warning shots were fired to chase away civilian drivers before the destruction of the trucks began on Saturday, the BBC reported.
The US Department of Defense says it will release video of the air raid, which followed one that destroyed another 116 tankers last week.
"This was conducted in many ways identical to our last," said Captain Jeff Davis, a spokesperson for the Pentagon.
"It was preceded with a leaflet drop to warn drivers out of their trucks as well as a show of force".
The strikes are part of Operation Tidal Wave II, which started in October to hit Isis oil transport, production, refining and sales.
In pictures: Syria air strikes (2014)

Show all 20
The tactic was previously avoided because of the impact on civilians and the risk of killing lorry drivers.
"We know that oil funds more than 50 per cent of Isil's operations," Col Steve Warren said.
"We need to take this away from them so that their operations are more difficult to conduct."
The latest strike was revealed on Monday, as the US defence secretary, Ash Carter, welcomed Britain's Strategic Defence and Security Review.
Setting out the plans in Parliament, David Cameron announced £12 billion extra defence spending, including the replacement of Trident, the purchase of new planes, drones and ships and the creation of two 5,000 rapid-response "strike brigades".
Cameron on Defence Review
"We must expect the unexpected but we can make sure that we have the versatility and the means to respond to new risks and threats to our security as they arise," the Prime Minister said, adding that he would present MPs with his case to extend British air strikes to Syria on Thursday.
Opponents criticised the cost of replacing Trident and cuts to civilian staff employed by the Ministry of Defence.
Francois Hollande has called on the UK and other coalition partners in Operation Inherent Resolve to increase their commitment and will be meeting Barack Obama today to discuss operations.
He will then travel to Moscow for talks with Vladimir Putin as part of an effort for greater co-operation in the wake of the Paris attacks that killed 130 people, and bombing of a Russian passenger plane.
Additional reporting by AP
Join our new commenting forum
Join thought-provoking conversations, follow other Independent readers and see their replies