Isis US hostage: Kayla Mueller 'was sentenced to death' by the militants last year, claims activist
The group has claimed the American aid worker was killed by a Jordanian airstrike this week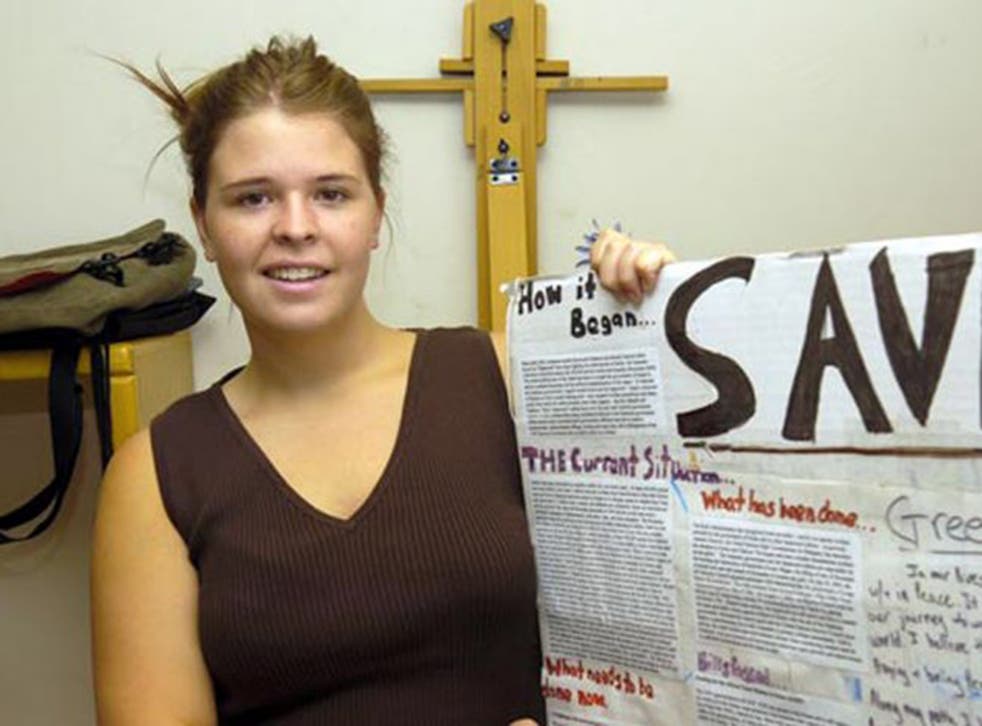 An American aid worker claimed by Isis militants to have been killed in a Jordanian air strike was sentenced to death by the group last year, a Muslim activist has claimed.
Mauri Saalakhan said that Kayla Mueller's parents had been told last July that she would be killed unless Pakistani neuroscientist, and terror suspect, Aafia Siddiqui was released from a US jail.
Isis claims Mueller died at the end of last week as Jordan stepped up its air raids in the wake of the burning death of its pilot Lieutenant Muath al-Kasaesbeh.
Mr Saalakhan has been campaigning for Siddiqui's release from a Texas jail. His claims were reported by Reuters, although the news agency said it could not verify the reports of Ms Mueller's treatment.
The 26-year-old was abducted near Aleppo while helping refugees of the Syrian civil war in 2013.
Her name had been the subject of a news blackout until last Friday amid fears its release would have a negative effect on how Isis treated her.
On Friday, however, in response to Isis's report of her death – the accuracy of which has been doubted – relatives did name her as they said they retained hope that she was still alive.
Mr Saalakhan said that Ms Mueller had first been handed a life sentence by Isis, but was then told she would be executed. He first mentioned this 'sentencing' in an open letter to Isis he wrote last year.
In pictures: Anti-Isis protests in Jordan

Show all 15
Siddiqui is serving 86 years in prison after being convicted in 2010 of attempting to shoot and kill a group of FBI agents, soldiers and interpreters who were about to interrogate her in Afghanistan over her alleged links to al Qaeda.
With Isis not making further comment on their report of Ms Mueller's death, a statement from her parents Marsha and Carl Mueller was issued as a personal appeal to her captors. It said: "You told us that you treated Kayla as your guest, as your guest her safety and well-being remains your responsibility."
The Jordanian government's spokesman Mohammed al-Momani said: "How could they identify a Jordanian warplane in the sky? What was the American lady doing in a weapons warehouse? As a first reaction, we think it's illogical and we are highly sceptical about it."
Join our new commenting forum
Join thought-provoking conversations, follow other Independent readers and see their replies