Isis video shows 17 captured Kurdish Peshmerga fighters in cages being paraded through town
Similarities between the cages and that used during the murder of Jordanian pilot Muath al-Kasaesbeh has prompted fears they will be burned alive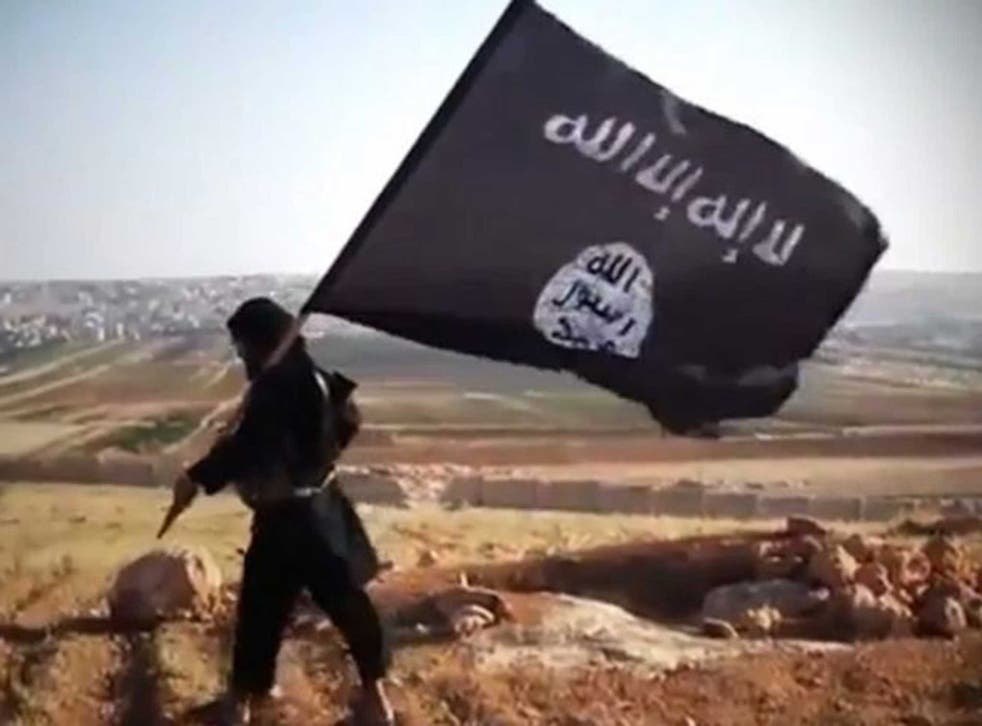 Isis has paraded captured Kurdish soldiers in cages through screaming crowds in what some fear is a prequel to them being burned alive.
A video of the procession has appeared on Isis-affiliated social media accounts, showing the prisoners in orange jumpsuits and flanked by black-clad militants brandishing Kalashnikovs and the group's black flag.
People lining the streets could be heard jeering and shouting "Allahu Akbar" as they passed one by one on the back of flat bed vans.
The captured soldiers were each forced to stand alone in a cage similar to that used in the murder of Jordanian pilot Muath al-Kasaesbeh as the convoy crawled through the town.
The footage was believed to have been filmed in Hawija, in Iraq's Kirkuk province, although the date could not be confirmed.
Ari Mamshae, an Erbil-based senior civil servant in the Kurdish President's office, said Isis had vowed to murder the 17 abducted Peshmerga fighters.
"They say they will burn them," he wrote on Twitter.
Although the threats could not be verified, the plan would echo the death of Lieutenant al-Kasaesbeh.
In pictures: Anti-Isis protests in Jordan

Show all 15
The captured pilot had been shot down over Syria in December and intelligence sources believe he was killed in January.
Isis did not publish the gory propaganda video featuring his death – being doused in petrol and burned alive in a cage – until weeks later after claiming to be open to negotiating a prisoner exchange.
Jordan immediately executed two Isis-affiliated prisoners in retaliation and increased its air strikes against the group, which militants claimed killed American hostage Kayla Jean Mueller.
The Independent's Middle East correspondent, Robert Fisk, said Isis burned captive Syrian soldiers to death months before Lieutenant al-Kasaesbeh's murder.
"Isis put captive Syrian soldiers to the torch – and then barbecued their heads on video," he reported.
Most of Isis' foreign hostages have been beheaded, including British aid workers David Haines and Alan Henning, and most recently Japanese journalist Kenji Goto.
The group has also filmed Peshmerga commanders being decapitated - most recently murdering Hujam Surchi earlier this month.
The Kurdish fighting force has been the group's main opposition in Kirkuk and around Hawija, which was abandoned by the Iraqi army last year.
Isis fighters and the Peshmerga have been battling for control of the city of Kirkuk as well as waging a propaganda war on social media.
Kurds have posted graphic pictures of killed Isis militants, while the jihadists appear to be taunting them with the latest video of their comrades.
Join our new commenting forum
Join thought-provoking conversations, follow other Independent readers and see their replies