Isis video urges people of Turkey to rise up and overthrow 'Satan' President Recep Erdogan
Militants react to Turkey agreeing an anti-Isis coalition with the US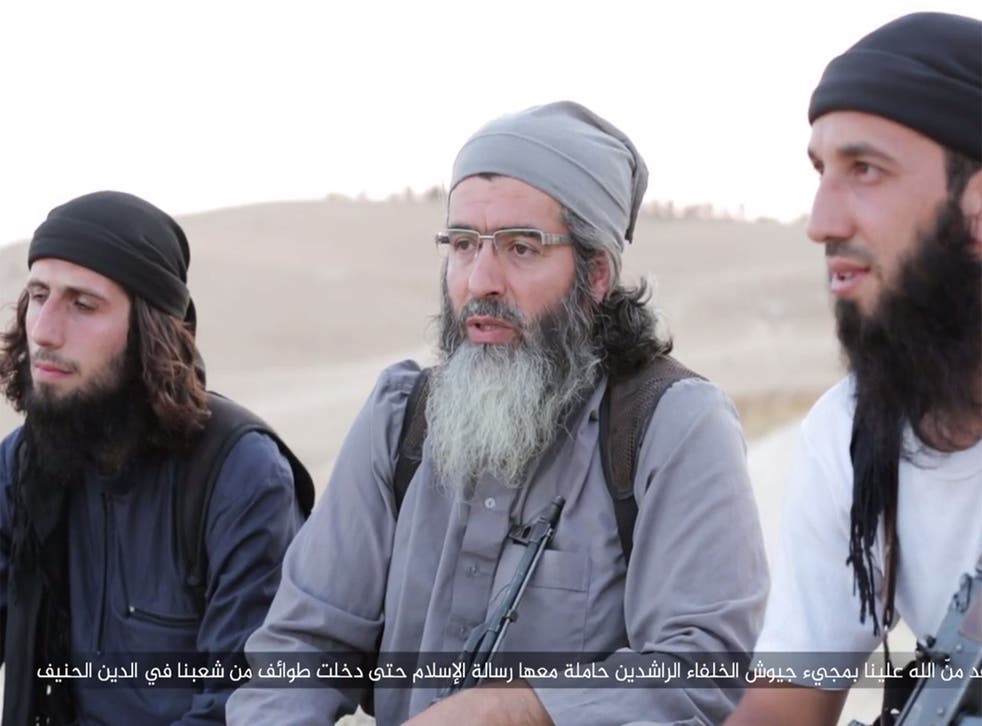 The Isis militant group has called for the people of Turkey to rise up and overthrow "Satan" – a reference to President Recep Erdoğan – in its first propaganda video responding to the formation of a US-Turkish military coalition.
Last week, the US bombed Isis for the first time using manned aircraft based on Turkish soil, and Turkey's foreign minister has said his country will begin a "comprehensive battle" against the militants soon.
In response, Isis's video shows a fighter speaking in Turkish to a camera and declaring President Erdoğan has made his country "a slave to the crusaders".
The militant can be seen urging the Turkish people to rise up against democracy and secularism, Daily Sabah reported, saying: "You need to repent from all the reasons – which are caused by this treacherous Satan (Erdoğan) and his friends – that bother you.
"Those who believe fight on the way of God, while disbelievers fight on the way of Satan."
The first concerted American air strikes on Isis in Syria, launched from the strategic Incirlik base, came after the two countries agreed to establish an Isis-free "buffer zone" along the southern Turkish border.
But while Turkey has agreed to "coordinate operations" with the US against Isis, until now its own air strikes have almost exclusively focused on separatist Kurdish rebels.
Timeline: The emergence of Isis

Show all 40
Meanwhile, Turkey has been caught up in its own internal political turmoil, with Prime Minister Ahmet Davutoglu failing to produce a coalition to rule the country.
Senior officials in the ruling party said the mandate to form a government would be returned to President Erdoğan after weeks of talks.
Join our new commenting forum
Join thought-provoking conversations, follow other Independent readers and see their replies