Islamic State: Iran rejects requests to help fight Isis in international coalition
Country turned down invitation to attend international summit in Paris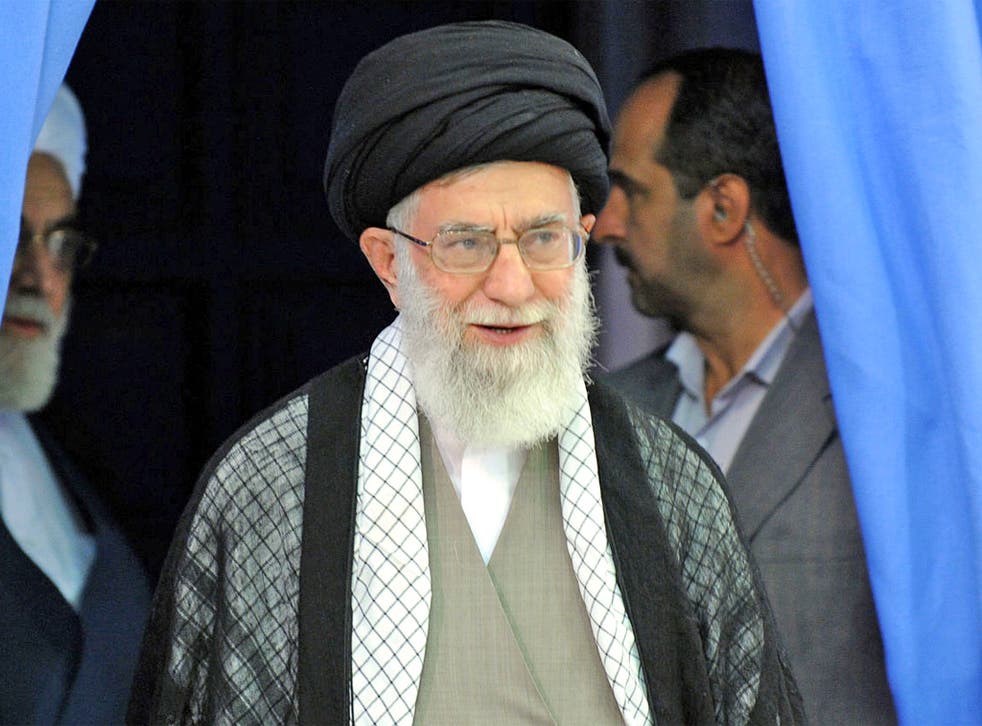 Iran has ruled out fighting the Islamic State (Isis) in an international coalition and rejected America's request for co-operation to combat the group.
An Iranian delegate was not present at today's international summit attempting to co-ordinate the global response to Isis, which is waging a bloody campaign to establish an Islamic caliphate straddling Syria and Iraq.
France had invited the Shia-majority country to attend, despite opposition from American officials, but the offer was refused.
The Supreme Leader, Ayatollah Ali Khamenei, said on Iranian state television his government privately refused American requests for co-operation against Isis, warning that another US incursion would result "in the same problems they faced in Iraq in the past 10 years".
"I said no because they have dirty hands," he said in a statement on his official website.
A spokesperson from the US State Department declined to comment on the details of American approaches to Iran but said the countries "are not and will not co-ordinate militarily".
Sergei Lavrov, the Russian Foreign Minister, insisted that Syria and Iran are "natural allies" in the fight against the extremists and therefore must be engaged, according to Russian news agencies.
Officials declined to identify which countries made the offers but Saudi Arabia is believed to be on the list as well as the UAE, which recently bombed Islamists in Libya.
Iraq's president, Fouad Massoum, who said he regretted Iran's absence, said his country needed the support of its neighbours but not necessarily military aid.
President François Hollande told delegates from more than 20 countries, including the Foreign Secretary Philip Hammond, that there was "no time to lose" while opening the conference in Paris.
He had already committed French reconnaissance jets to fly to Iraq to help Government forces and US air strikes.
Australia has also promised 10 military aircraft and 600 personnel, but not combat troops.
In pictures: The rise of Isis

Show all 74
The murder of David Haines and threats to kill another British hostage added urgency to the calls for a coherent strategy against the brutal Sunni insurgency, which now controls more than a third of Iraq and swathes of Syria.
Up to 500 British citizens are believed to be fighting with Isis along with hundreds of foreign extremists from around the world.
It is one of the richest terrorist groups in history and rakes in more than £1.8 million a day from oil smuggling, human trafficking, theft and extortion, according to US intelligence officials and experts.
The Iraqi President, Fouad Massoum, called for a co-ordinated military and humanitarian approach, as well as regular strikes against territory in the hands of the extremists and the elimination of their funding.
"There can be no sanctuary," Massoum said. "We have to dry up their sources of financing."
Additional reporting by AP
Join our new commenting forum
Join thought-provoking conversations, follow other Independent readers and see their replies