Isis: Plea for West to help more than 1,000 kidnapped Yazidi women forced into 'sex trade'
The world has forgotten their plight after the rescue from Mount Sinjar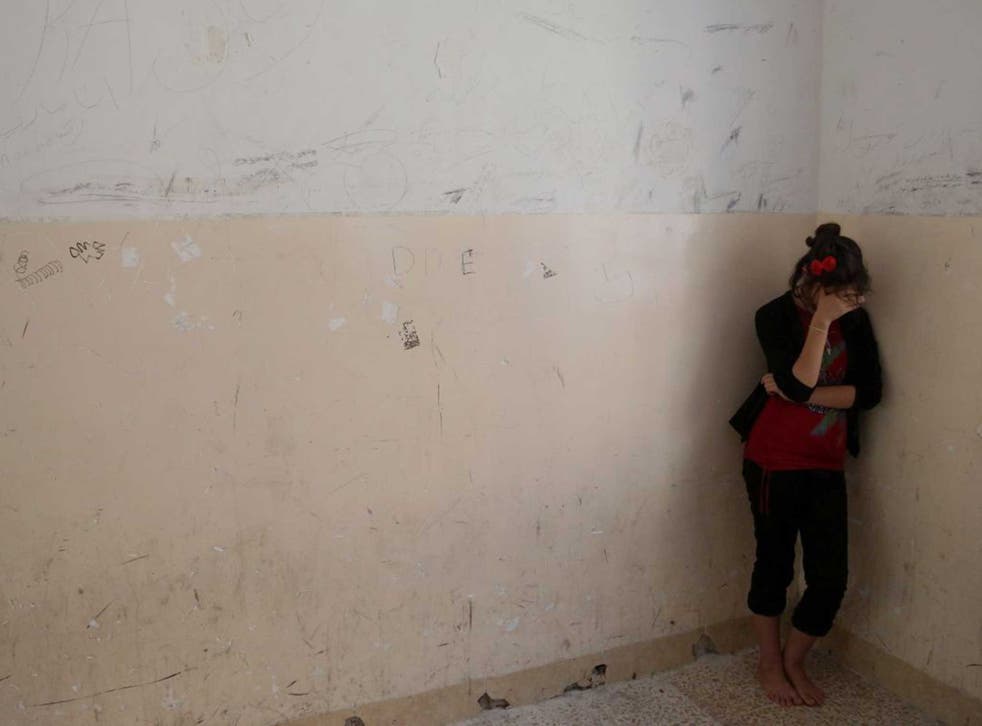 Yazidis in Iraq have made an emotional plea for the international community to help find more than 1,000 women and children kidnapped by Isis.
Those willing to convert to Islam are married off to militants but those maintaining their faith are trafficked as sex slaves, abused and imprisoned.
Thousands of people from the religious minority, who are considered heretics by the Sunni extremist group, were driven from their homes by the Isis advance in August.
The US started its intervention in the Iraq conflict as part of a humanitarian mission to rescue the families trapped without food and water on Mount Sinjar but not all were saved.
More than 1,000 Yazidi women had already been captured by Isis as Kurdish soldiers advanced on Mosul and hundreds more are believed to have been abducted as part of the group's mission to eradicate other religions in its Sunni-dominated Islamic "caliphate".
Vian Dakheel, Iraq's only Yazidi parliamentarian, is sheltering more than 30 displaced relatives at her home in Irbil.
She told the BBC she believes Western military intervention on the ground could help free the prisoners.
"Publicity would also help just like when Mrs Obama got involved in trying to rescue the schoolgirls captured by Boko Haram in Nigeria," she added.
"We're a minority here and there's no strong lobby to support us. We ask for support from those governments that care about human rights and humanity."
Witnesses said the abducted women were separated from their male relatives, who were often then murdered, divided into groups by age and sent away to Isis strongholds.
A 14-year-old Yazidi girl, known as Narin, told journalist Mahammed A Salih her 19-year-old brother was shot with other young men as she and other girls and women were taken to an empty school in Baaj, near the Syrian border.
An Isis fighter entered the room and recited the shahada for the women to repeat, saying it would convert them to Islam but they refused.
"Every now and then, an Islamic State man would come in and tell us to convert, but each time we refused.
"As faithful Yazidis, we would not abandon our religion."
After weeks of imprisonment, Narin and a childhood friend were given as "gifts" to senior Isis militants living in Fallujah and she was beaten and starved by her new captor known as Abu Ahmed – around 40 years her senior.
After more than a week with the men, the two girls managed to contact a friend in the city, who picked them up and helped them travel to safety with fake IDs.
Iraq crisis: Yazidi nightmare on Mount Sinjar

Show all 15
They have since been reunited with their families but others have not been able to escape.
Another Yazidi girl, 17-year-old Mayat (not her real name) spoke to Italian paper La Repubblica from captivity earlier this month – Isis allowed the interview so her parents would know "in detail" what they were doing.
She had been kidnapped on 3 August during the Isis offensive on Sinjar and was being kept in an unknown city with around 40 women and girls aged from 12 to 30, she said.
Mayat described three "rooms of horror" where the women were raped, often by different men throughout the day and said many of her fellow prisoners had tried to kill themselves.
"They treat us like slaves. We are always 'given' to different men. Some arrive straight from Syria," she said.
"Even if I survive, I don't think I'll be able to remove this horror from my mind."
Join our new commenting forum
Join thought-provoking conversations, follow other Independent readers and see their replies