Israel-Gaza conflict: Benjamin Netanyahu warns of no let up in raids until Hamas tunnels are destroyed
'Today they are against Israel, tomorrow they will be against you – countries of the world,' warns Israeli PM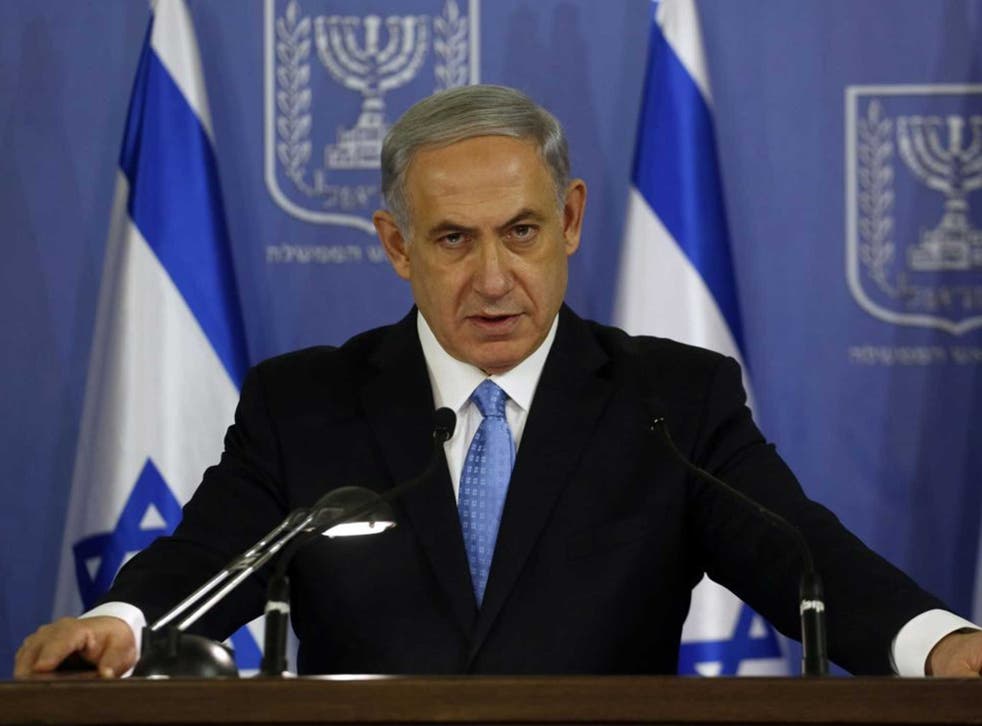 Israeli Prime Minister Benjamin Netanyahu warned last night that military operations in Gaza would continue at full force.
Although shelling continued yesterday, there had been several reports that the ground offensive was drawing to a close, at least temporarily.
But Mr Netanyahu said in a televised speech later in the evening that there would be no let up until Israel had achieved its aims, chiefly destroying cross-border tunnels.
"From the beginning, we promised to return peace to Israel's citizens, and we will continue to act until that aim is achieved," he said. "We will take as much time as necessary, and will exert as much force as needed.... If we hadn't done this, Hamas would have been able to kill and kidnap many Israeli soldiers and civilians.
"I again want to stress this point, we have nothing against the civilians of Gaza and we are sorry for every single casualty there. We ask the international community to defend and support the de-militarisation of Gaza. There are no limits to terrorism. Today they are against Israel, tomorrow they will be against you – countries of the world."
Earlier in the day, Israel said its Iron Dome interceptor had shot down rockets launched at the cities of Tel Aviv and Beersheba.
In pictures: Israel-Gaza conflict

Show all 124
Several ceasefires between Israel and Hamas have quickly collapsed, most recently on Friday after two Israeli soldiers were killed and a third, Hadar Goldin, went missing. Israel accused Hamas of seizing Second-Lieutenant Goldin and yesterday there were renewed Israeli strikes. Hamas said it was not holding the soldier.
Mr Netanyahu said in his speech: "I'm extremely proud of our officers for operating in an unbelievable manner, defending our country."
It is estimated that at least 1,665 Gazans and 66 Israelis have died in the conflict so far. Israel launched the air and naval offensive on 8 July after a surge of cross-border rocket fire.
A Palestinian delegation was to fly to Egypt for new truce talks, but Israel said it would not send its own envoys to Cairo as scheduled yesterday. "Hamas is hoodwinking the international community again and again," an Israeli official said. "It is not interested in an accommodation."
Deputy Foreign Minister Tzachi Hanegbi added: "Hamas cannot be trusted to keep their word. They cannot stop because, for them, a ceasefire at this stage would mean acknowledging the worst possible defeat."
Israel says that, with or without a truce, its forces will pursue their main mission of closing the tunnels used by Hamas for cross-border attacks. More than 30 have already been unearthed and blown up, the military said.
Join our new commenting forum
Join thought-provoking conversations, follow other Independent readers and see their replies