Israel-Gaza conflict: 'Donkey bomb' explodes after IDF troops open fire on animal carrying explosives
Troops saw animal strapped with explosives moving towards them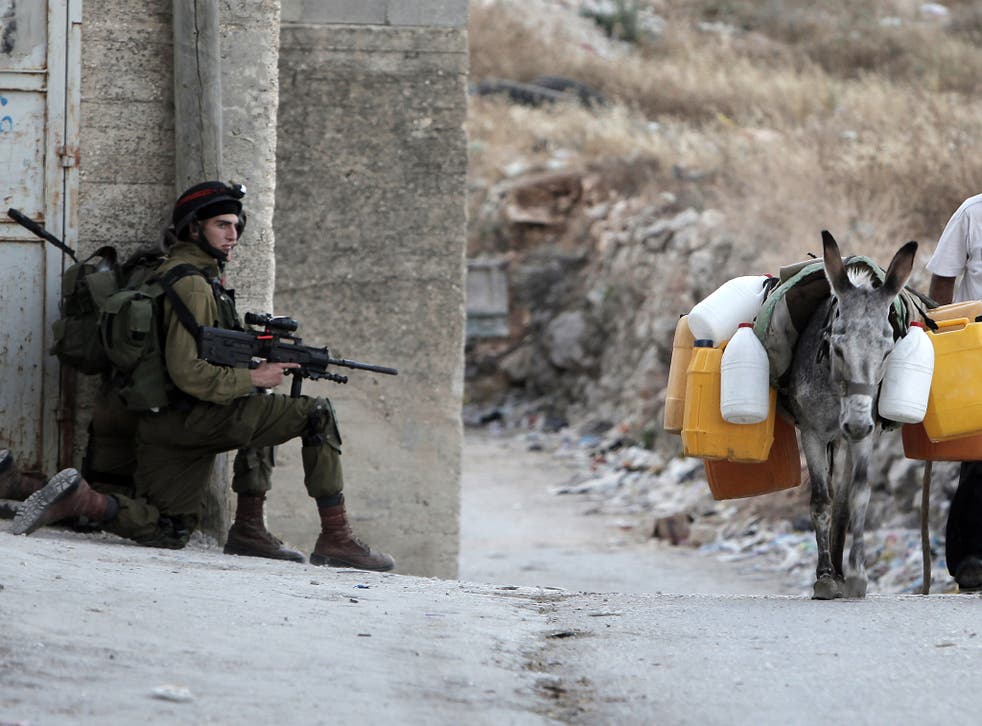 A donkey strapped with explosives blew up after Israeli soldiers were forced to open fire, a military blog has claimed.
The unconventional tactic was allegedly used by Hamas militants on the evening of 18 July in the city of Rafah, close to Egypt's border with the Gaza strip.
No one was injured when soldiers belonging to the Israeli Defense Forces (IDF) opened fire on the animal as it came towards them, causing the explosives to detonate.
The anonymous blogger posted on idfblog.com, the official blog website of the IDF, that "a donkey suspiciously began to approach forces".
He added: "The forces approached the donkey and it exploded at a safe distance, whereas no injuries were sustained by the IDF as a result."
According to the blogger, troops were responding to intelligence from the Israel Security Agency that "terror organisations" in Gaza intended to "strap explosives to animals and send them in the direction of ground forces".
It's not the first time Hamas has used animals in conflict with the IDF claiming it first encountered these "explosive couriers" in June 1995.
Then a Palestinian was said to have ridden an "explosive-laden" donkey cart towards an IDF position west of Khan Yunis, Gaza, and detonated.
Again soldiers escaped injury but the man and animal were both killed. Similar instances in 2001 and 2003 were also cited, with Hamas claiming responsibility for the attacks.
IDF soldiers have also reported multiple incidents where Hamas militants had strapped explosive belts to dogs, according to the blog post.
Join our new commenting forum
Join thought-provoking conversations, follow other Independent readers and see their replies