Israel-Gaza conflict: Foreign Office investigates reports of British aid worker killed in Gaza
A spokesman said the officials were looking into reports that a British national was killed in Rafah on Sunday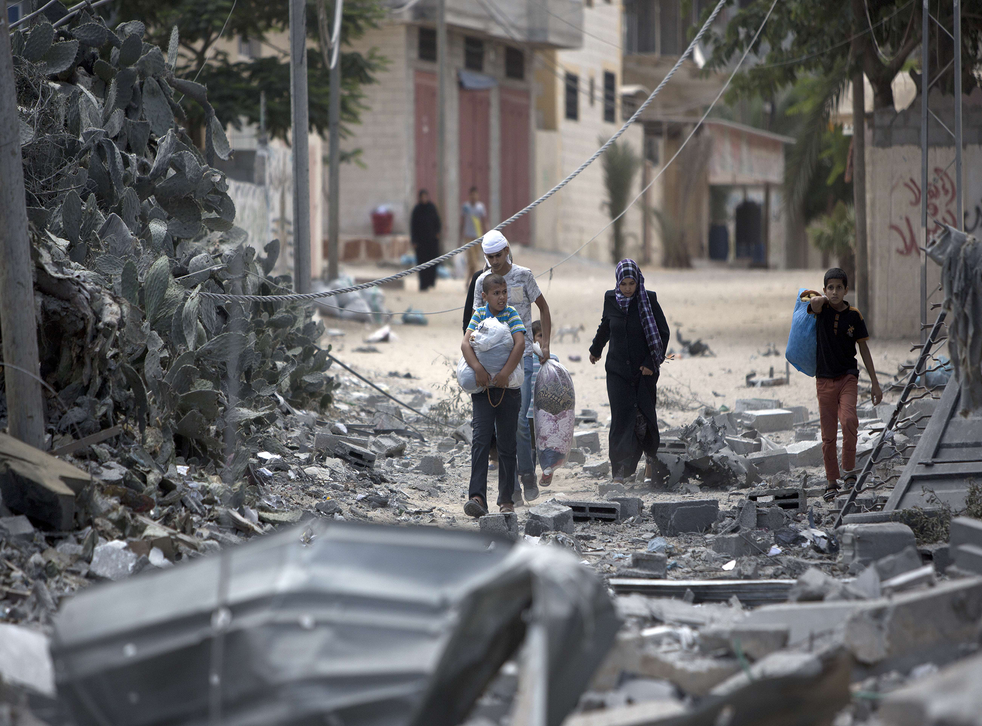 The Foreign Office has said it is investigating reports that a British aid worker has been killed in Gaza.
A spokesman said officials were looking into reports that a British national was killed in Rafah on Sunday.
The FCO said it was "urgently investigating" the claims but declined to comment further.
The reports came as an Israeli-declared ceasefire and troop withdrawal slowed violence this morning, though an attack on Israeli bus that killed one person in Jerusalem underscored the tensions still simmering in the region.
Several cease-fires have broken down during the three-week war — including Friday when an internationally negotiated truce collapsed amid violence and mutual recrimination between Israel and Hamas.
But with Hamas rocket fire tapering off over the last 24 hours and Israel's ground operation in Gaza winding down, violence in a war that officials say has killed more than 1,800 Palestinians and more than 60 Israelis appeared — for the moment — to be waning.
In pictures: Israel-Gaza conflict

Show all 124
A seven-hour "humanitarian window" announced by Israel is under way in parts of Gaza but this does not cover Rafah, where the British national is reported to have been killed.
A UN school in Rafah was hit by an Israeli attack over the weekend which killed 10 people. It was the seventh time a UN shelter has been hit by Israeli fire during the conflict.
Both the United Nations and the US strongly condemned the attack. United Nations Secretary General Ban Ki-moon called for those responsible for the "gross violation of international law" to be brought to account.
White House spokeswoman Jen Psaki said the United States was "appalled" by the "disgraceful" Israeli missile attack. "We once again stress that Israel must do more to meet its own standards and avoid civilian casualties," Psaki said.
Join our new commenting forum
Join thought-provoking conversations, follow other Independent readers and see their replies