Israel-Gaza conflict: Garnier apologises after 'girly' care packages sent to female IDF soldiers sparks boycott threats
Photos of soldier posing with Garnier products were heavily criticised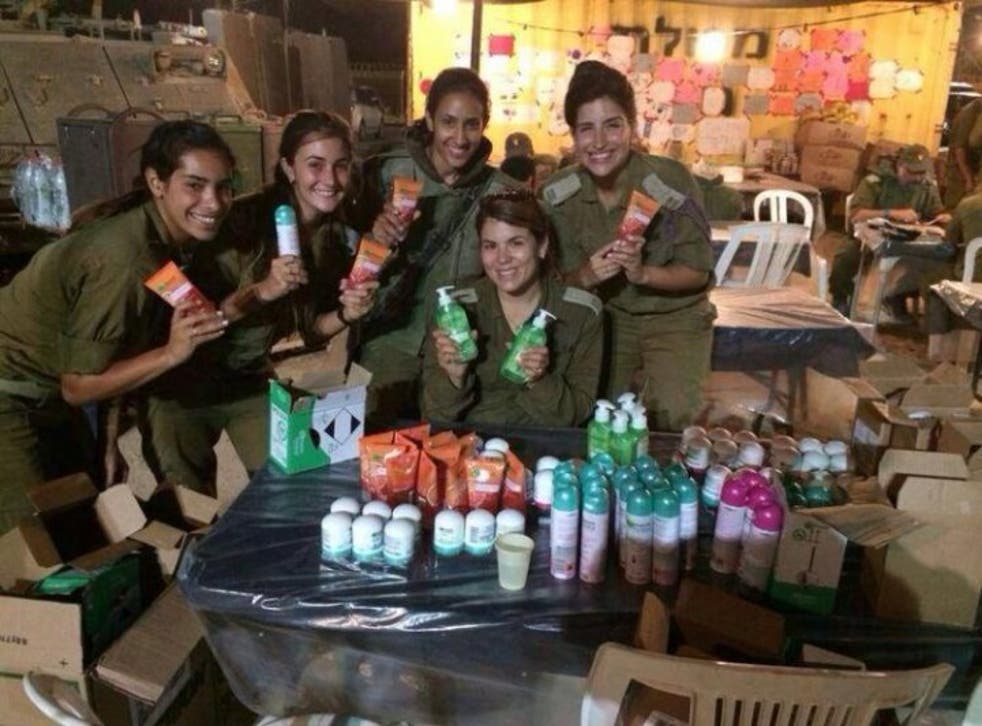 Beauty company Garnier has issued an apology after photos emerged of "girly" care packets containing a selection of its products sent to female Israeli soldiers.
Pictures of care packages made up of soaps, facial products and deodorants sparked a backlash when they were posted by Israel advocacy group Stand With Us on Facebook.
Images of female soldiers posing with products and the caption: "We are honoured [sic] to be delivering these "girly" care packages for our lovely female IDF fighters!" quickly went viral and saw many threaten to boycott the company.
Stand With Us said the products would allow soldiers to "take care of themselves" even while in combat.
The original post read: "Today's delivery of care packages was stocked with thousands of products for our girls protecting Israel. They even received facial soaps and minerals, so they can still take care of themselves, eve while defending the country.
"Shout out to the Garnier Israel|גרנייה for the amazing donation of facial soaps, minerals and deodorants!"
The post has been shared over 22,000 times and saw many calling for an immediate boycott of Garnier products, with some posting pictures of products they were throwing away in protest.
Kari Kerr, Garnier's Corporate Communications Director, told the IBT Times the company did not support the initiative and does not want its products used in any future campaign.
"Garnier values peace and harmony and has a strict policy of not getting involved in any conflict or political matter. The hand-out of about 500 products was part of a local retailer initiative. This was managed strictly at local market level and we are very sorry if anyone was offended," Ms Kerr said.
Join our new commenting forum
Join thought-provoking conversations, follow other Independent readers and see their replies