Israel-Gaza conflict: Israel declares limited four-hour humanitarian ceasefire after UN school attack kills 15
The UN has accused Israel of attacking the Jabalia school despite being warned refugees were there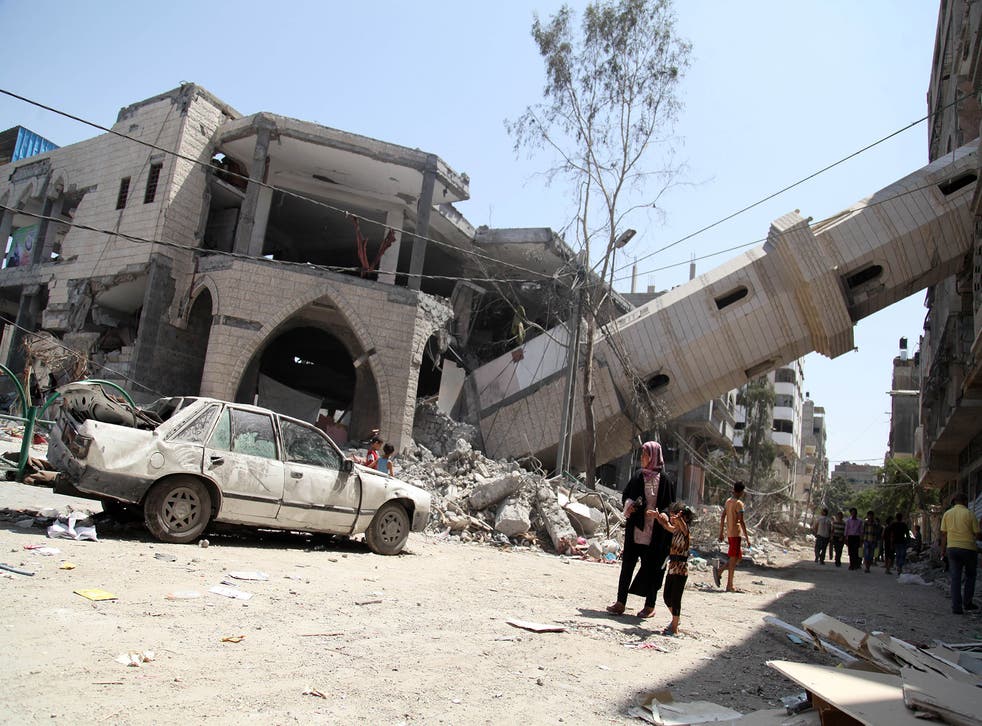 The Israeli military has declared a limited four-hour humanitarian ceasefire in some parts of Gaza after overnight shelling on a UN school killed 15 people.
However, the four-hour ceasefire will not take place in areas where operations are already underway and residents are being warned not to return to evacuated areas.
Lt Col Peter Lerner of the Israel Defence Forces told the BBC he hoped Hamas hold their fire during the brief lull in fighting as well, "because otherwise things are going to get messier".
It comes as the UN accused Israel of carrying out the strikes on the school after being warned civilians were staying there. Shelling on the UN school in Jabaliya took place just before dawn and left another 125 people wounded.
Thousands of Palestinians had sought refuge at the school following the heaviest night of strikes during three weeks of fighting that killed over 100 people within just 24 hours after the Israeli Prime Minister warned of a "prolonged" military campaign.
In pictures: Israel-Gaza conflict

Show all 124
The UN Relief and Works Agency condemned the strike on the school as "a source of universal shame" and a "serious violation of international law".
Spokesman Chris Gunness said "the world stands disgraced" by the attack.
"Our initial assessment is that it was Israeli artillery that hit our school," said Mr Gunness.
"We know that there were multiple civilian deaths and injuries including of women and children and the UNRWA guard who was trying to protect the site. These are people who were instructed to leave their homes by the Israeli army.
"The precise location of the Jabalia Elementary Girls School and the fact that it was housing thousands of internally displaced people was communicated to the Israeli army seventeen times, to ensure its protection; the last being at ten to nine last night, just hours before the fatal shelling."
The Israeli military said in a statement it appeared that militants had fired mortar bombs from the vicinity of the school and troops fired back in response. The incident is still under review.
Mr Lerner said the military "definitely, definitely does not target UN facilities."
The UNRWA said today it is at "breaking point" with over 200,000 displaced Palestinians seeking refuge in 85 of their shelters following calls by Israel for civilians to evacuate whole neighbourhoods before military operations.
The death toll has now reached 1,284 Palestinians and 56 Israelis since 8 July.