Israel-Gaza conflict: Israeli troops 'withdraw from Gaza' as both sides agree to new 72-hour Egyptian-brokered ceasefire
Senior military officials declared that the aims of the conflict, to destroy militants' tunnels, had been achieved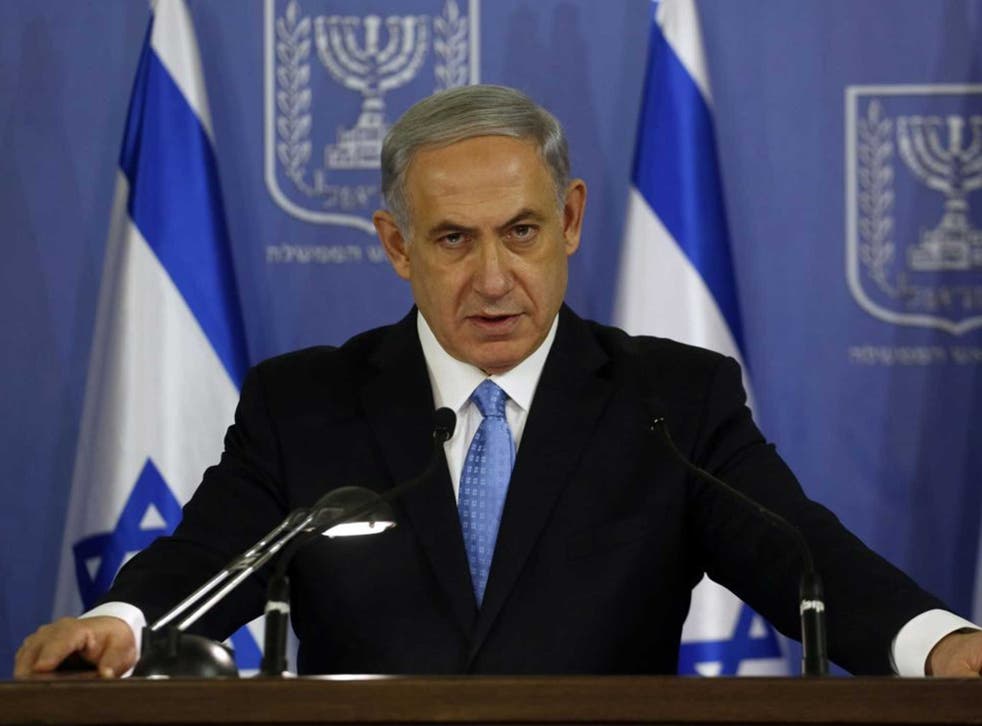 The Israeli military has announced the withdrawal of all its ground forces to defensive positions outside of the Gaza Strip.
Senior military officials declared that the aims of the conflict, to destroy militants' tunnels, had been achieved, and that Israeli forces would have left Gaza before the beginning of a 72-hour truce, scheduled for this morning.
Israel and Hamas last night agreed to an Egyptian-brokered ceasefire in Gaza.
Egypt's plan is for a 72-hour-long truce to begin early on Tuesday and then for representatives of Israeli and Palestinian factions to attend talks in Cairo to negotiate a longer-term agreement.
Palestinian groups, including envoys of Hamas and Islamic Jihad, met the head of Egyptian intelligence in Cairo earlier on Monday to formulate a plan to end the violence.
A few hours later, Israeli Prime Minister Benjamin Netanyahu's security cabinet agreed to accept Egypt's proposal.
"Israel has notified Egypt of its acceptance of its proposal for a ceasefire," an official in Mr Netanyahu's office confirmed.
In pictures: Israel-Gaza conflict

Show all 124
Shortly afterwards, Hamas announced it would also agree to the ceasefire.
Hamas spokesman Sami Abu Zuhri told Reuters: "Hamas told Egypt a short while ago of its acceptance of a 72-hour period of calm."
Gaza officials say 1,834 Palestinians - most of them civilians - have been killed during the Israeli offensive and more than a quarter of the enclave's 1.8 million residents have been displaced. As many as 3,000 Palestinian homes are said to have been destroyed or damaged.
Israel has lost 64 soldiers in combat and three civilians to Palestinian cross-border rocket and mortar fire that has emptied many of its southern villages.
Several previous truces barely held with each side refusing to accept terms put by the other, but this time, Egypt plans to convene the parties in negotiations for a longer term deal.
An Israeli military spokeswoman insisted there had been no air strikes in Gaza for seven hours on Monday, during which time Israel said it was abiding by a humanitarian ceasefire to free up aid and allow some of the hundreds of thousands of Palestinians displaced by the conflict to go home.
Israel said Gaza militants continued firing rockets and mortars during the truce period. There were no reported casualties.
News of the latest ceasefire came as Barack Obama signed a bill granting an additional $225 million in US taxpayer dollars for Israel's Iron Dome missile defence system.
Iron Dome has proved highly effective during the recent violence, allowing Israel's military to shoot down incoming rockets or mortars with a success rate said by officials to be as high as 90 percent.
The US has provided hundreds of millions of dollars for Iron Dome in the past. The new package is intended to replenish Israel's capabilities.
Congress approved the money last week before lawmakers left for their annual summer break. Obama signed the bill late on Monday in the Oval Office with a handful of photographers present.
Join our new commenting forum
Join thought-provoking conversations, follow other Independent readers and see their replies