Israel's air strikes on Gaza could be 'war crimes'
2,192 Palestinians died in the conflict, including 1,523 civilians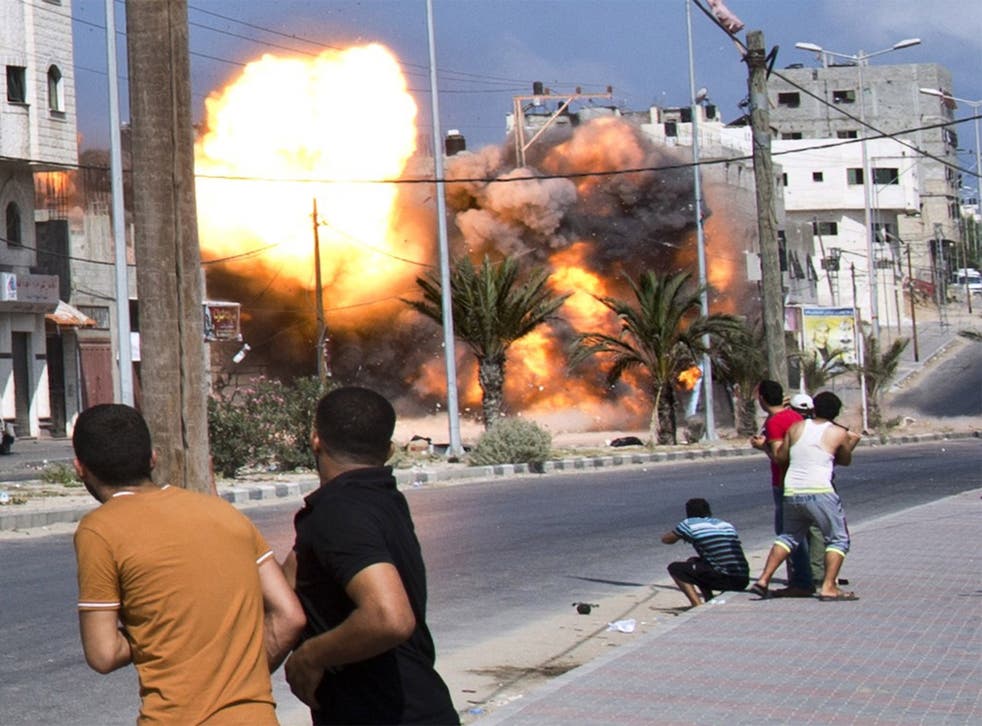 Israeli air strikes during the summer's Gaza war with Hamas repeatedly inflicted harm and death on civilians that could have been avoided, Amnesty International has charged in a new report.
The report, Families Under the Rubble, examines eight cases of targeted Israeli air strikes that killed at least 111 people, 104 of whom were civilians, according to Amnesty. Amnesty said it had "significant doubt" in some of the cases about whether a military objective was present, something that could make the strike a war crime. "In all the cases documented in this report, there was a failure to take necessary precautions to avoid excessive harm to civilians and civilian property as required by international humanitarian law," the report said.
According to UN figures, 2,192 Palestinians died in the conflict, including 1,523 civilians and 18,000 homes were destroyed. Israel, which lost six civilians and 64 soldiers and suffered disruption due to Hamas missile strikes, says it tried its best to minimise civilian casualties but that the militant group used civilians as human shields.
The report, however, was scathing. "In those cases where Amnesty International has been able to determine the possible military target, it has found either that in fact it was not a military objective, that the devastating toll on civilians and civilian property was out of all proportion to any military advantage from the attack and/or that Israel failed to take necessary precautions to minimise harm to civilians."
In pictures: Israel-Gaza conflict

Show all 124
It said Israel had the alternatives of postponing the attack until the target was not inside a house full of civilians, using less destructive means and giving effective warning.
Despite Israeli statements during the war that its policy was to warn Palestinians to evacuate, Amnesty said no warning was actually given in any of the eight cases. Israel's embassy in London issued a response questioning the credibility of Palestinian field workers who gathered testimonies for the report and saying it "serves as a propaganda tool for Hamas and other terror groups". Amnesty said it was forced to rely on locals to gather information after its staffers were barred by Israel from entering Gaza.
The Israeli embassy said the report ignored that the militant Islamic group had fired at Israeli population centres from schools, hospitals, mosques and civilian neighbourhoods.
A strike on the Abu Jame family home in Khan Yunis on 20 July, 25 members of the family, including a member of Hamas's armed wing, Ahmad Sahmoud, were killed. "This would constitute a grossly disproportionate attack," the report said.
Join our new commenting forum
Join thought-provoking conversations, follow other Independent readers and see their replies