Israel searches West Bank for teens feared seized by Palestinian militants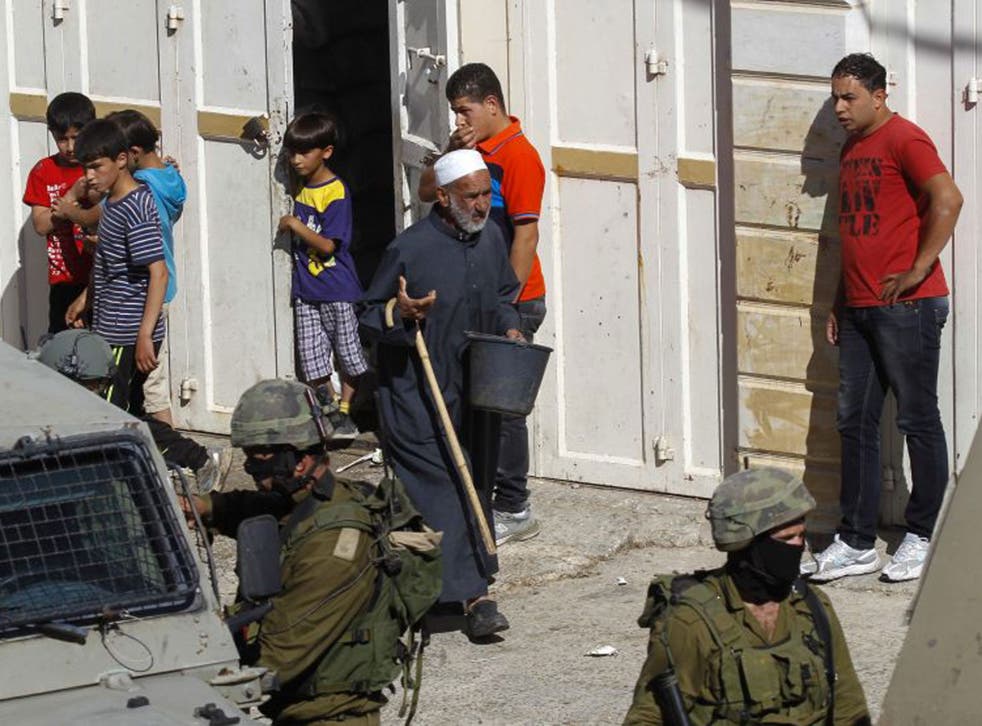 Israeli security forces searched the West Bank for a second day today, looking for three missing teenagers, including an American, who they fear have been abducted by Palestinian militants.
A senior military official said the working assumption is that the teens have been "kidnapped by Palestinian terrorists" and that he "could not confirm if they are alive or dead."
He said special forces are scouring the southern West Bank and that progress has been made by intelligence units but would not elaborate. He also said Israel was working with the Palestinian Authority to try to locate the teens.
The official spoke on condition of anonymity due to the sensitivity of the ongoing operation.
Little is known of what transpired after the teens left their Yeshiva, or Jewish religious seminary, on Thursday night. Local media reported that they were hitchhiking home to their settlements in the West Bank and have not been seen since.
A Palestinian security official said Israeli forces have detained more than a dozen people in connection to the case and are also examining footage from security cameras belonging to local shopkeepers and residents.
The Palestinian official spoke on condition of anonymity because he was not authorized to talk to media.
The disappearance of the teens is the first serious incident to strain relations with Israel since the formation of a Palestinian unity government earlier this month led by Western-backed President Mahmoud Abbas and backed by the Islamic militant group Hamas. The West and Israel consider Hamas a terror group because of its deadly attacks targeting civilians.
Militants in the Gaza Strip fired a rocket at southern Israel early Saturday, the Israeli military said, adding that nobody was hurt in the attack. Soon after, Israel retaliated with an airstrike on "a terror activity site and a weapon storage facility" in Gaza, the military said. There were no reports of injuries.
US Secretary of State John Kerry, who brokered peace talks between Israel and the Palestinians before their collapse earlier this year, spoke with Abbas and Israeli Prime Minister Benjamin Netanyahu about the missing teenagers on Friday night.
Netanyahu's office said he told Kerry that he holds the Palestinian Authority responsible for the teens' safety. "This is the result of a murderous terror organization entering the government," it quoted Netanyahu as telling Kerry.
A Palestinian official said Saturday that Palestinian security forces are cooperating closely with their Israeli counterparts in trying to find the missing teens and are handing over all available intelligence information.
The official spoke on condition of anonymity because security coordination with Israel is a sensitive issue at a time when dozens of Palestinian prisoners are in the seventh week of an open-ended hunger strike.
Palestinian President Mahmoud Abbas has said security coordination with Israel in the West Bank, usually aimed at tracking down Islamic militants, will continue despite the formation of the unity government with Hamas.
However, Palestinian officials have rejected Netanyahu's contention that the Palestinian Authority, a self-rule government that administers 38 percent of the West Bank, is responsible for the fate of the teens. They noted that the three went missing in an area of the West Bank that is under full Israeli control.
Three different claims of responsibility for the purported kidnapping have emerged in the West Bank, though it's not clear if any are authentic.
In one leaflet, a group portraying itself as a branch of an al-Qaida splinter group said it kidnapped the three to avenge the killing of three fighters in a clash with Israeli security forces earlier this year. Another statement was purportedly issued by the Al Quds Brigades, the military wing of the Islamic Jihad group.

The three teens are from settlements in the West Bank, territory Israel captured from Jordan in the 1967 Mideast war and that Palestinians are demanding as part of their future state along with the Gaza Strip and east Jerusalem.
Hamas frequently calls for the abduction of Israelis, and militants have captured Israeli soldiers and civilians in the past. The Israeli military says it has foiled multiple Palestinian kidnapping attempts in recent years and warns soldiers and civilians not to accept rides from strangers. Hitchhiking nevertheless remains common.
Last year, a Palestinian brought an Israeli soldier to a village in the West Bank and killed him in hopes of trading the body for his jailed brother. And in 2001, a Palestinian woman lured an Israeli teenage boy over the Internet to the West Bank where he was killed by waiting gunmen.
The woman, Amna Muna, was released in 2011 along with over a thousand other Palestinian prisoners in exchange for a single Israeli soldier, Gilad Schalit, held captive in Gaza by Hamas-allied militants for more than five years.
Join our new commenting forum
Join thought-provoking conversations, follow other Independent readers and see their replies