Israel-Gaza conflict: Palestinians consider joining ICC to prosecute Israelis for war crimes
Ben Lynfield
Tuesday 12 August 2014 10:00 Comments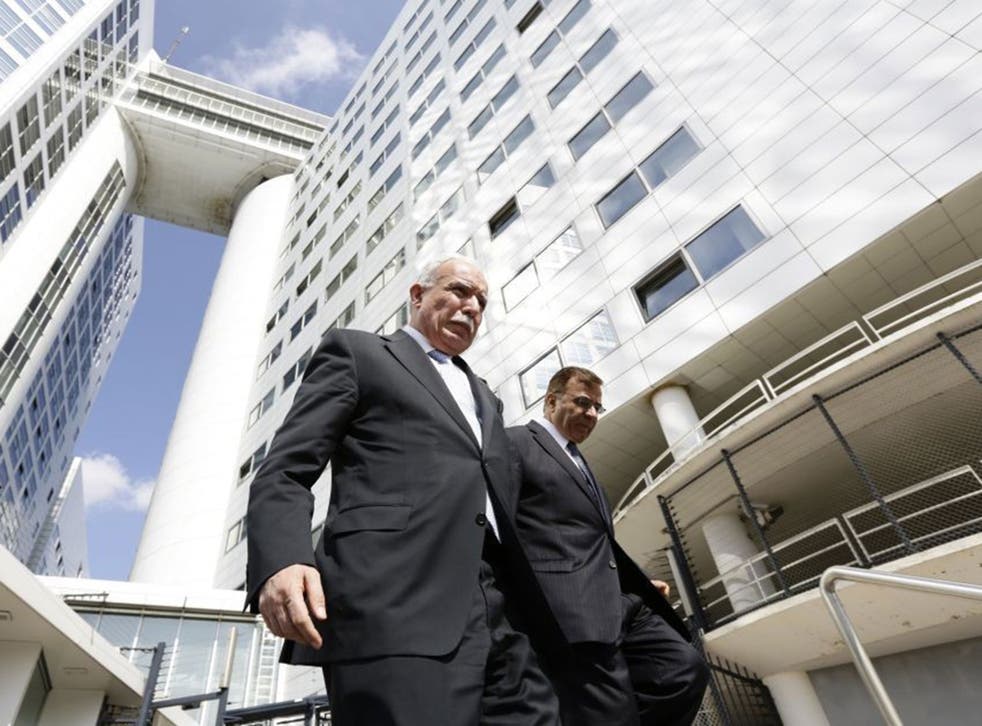 Amid public outrage over the carnage in Gaza, the Palestinian leadership in the West Bank is moving closer to joining the International Criminal Court (ICC). This would make it possible for Israelis to be prosecuted over alleged war crimes during Operation Protective Edge in Gaza, Palestinian officials say.
"The idea is that this be preventive, that this be something the Israelis will have to calculate that they can't do again, that this isn't just a picnic that you can kill 2,000 civilians and go back home, no, that you must think about retribution from the international community," said Nabil Shaath, an adviser to the Palestinian President, Mahmoud Abbas.
Mr Shaath said the decision to join the ICC has already been made but is not being acted upon yet for fear of impinging on the ceasefire talks in Cairo that resumed on Monday. Mr Shaath predicted that Palestinians will endorse the ICC's founding treaty, the Rome Statute, within "days or weeks", giving the court jurisdiction over crimes committed in the Palestinian territories.
Analysts in Ramallah said Mr Abbas is waiting to hear back from Hamas and another militant group, Islamic Jihad, on whether they want the Palestinians to join the ICC, a complex decision since their leaders could face charges for rocket attacks against Israel.
In the past, Mr Abbas has avoided taking the step out of fear of antagonising the United States and Israel. But with the peace process having collapsed in April, harming it is no longer a worry and he is under public pressure. "The only thing worrying him [Mr Abbas] is the American reaction," Mr Shaath said. "But there's a limit to that calculation– after all, we're going to court, we're not joining al-Qa'ida or the Mafia.''
An Israeli foreign ministry official, Paul Hirschson, said the Palestinians "are liable to find themselves in the dock".
Register for free to continue reading
Registration is a free and easy way to support our truly independent journalism
By registering, you will also enjoy limited access to Premium articles, exclusive newsletters, commenting, and virtual events with our leading journalists
Already have an account? sign in
Join our new commenting forum
Join thought-provoking conversations, follow other Independent readers and see their replies