Israel-Gaza conflict: UN school shelled by Israeli tanks, leaving 15 dead and 200 wounded
Doctors and officials described the strike as a 'massacre' mostly impacting children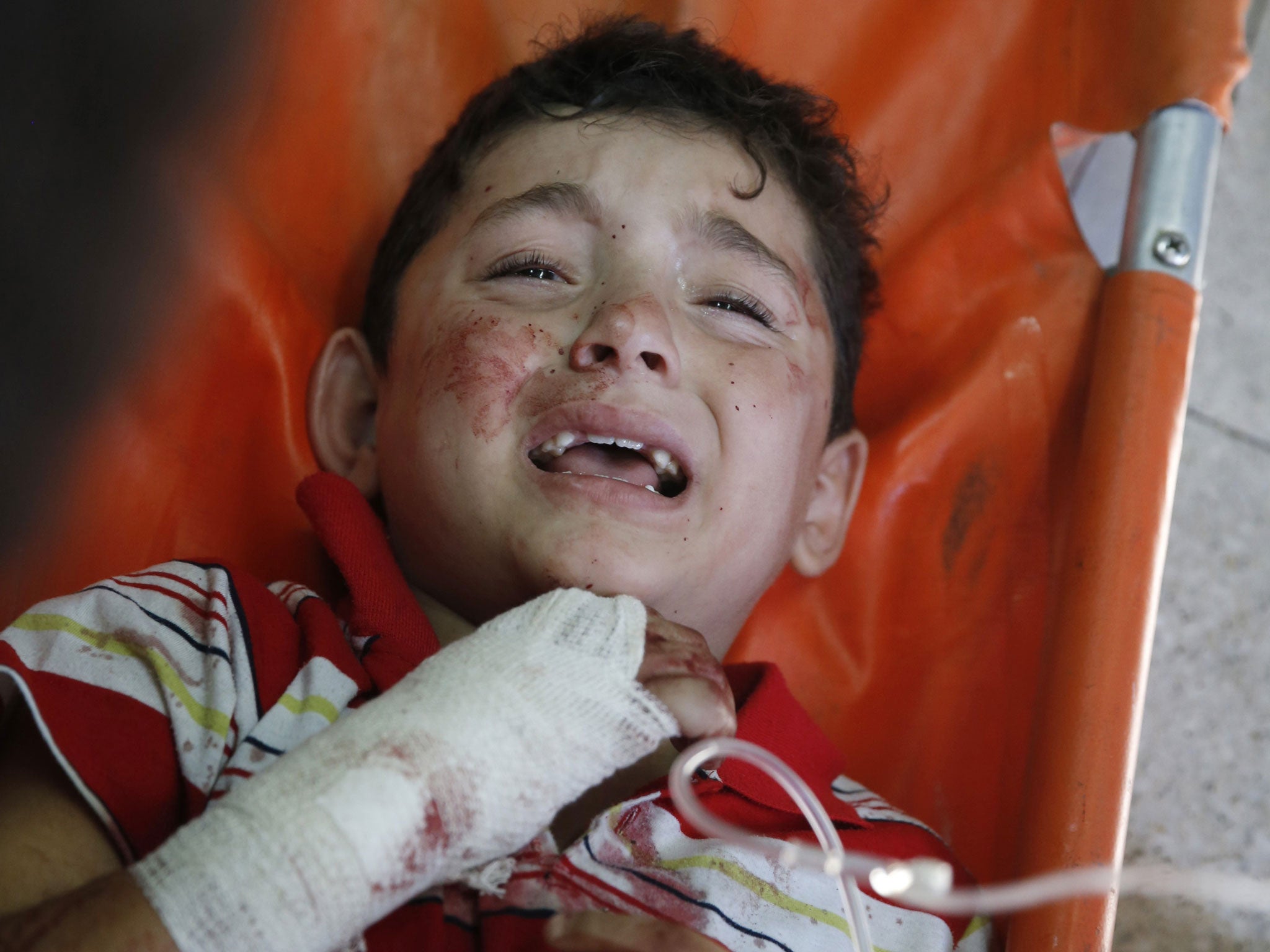 At least 15 Palestinians have been killed after Israeli tanks shelled a UN-run school in Gaza, health officials have said.
Ashraf al-Qidra, a spokesperson for the Gaza Health Ministry, said that another 200 people were wounded in the attack on a compound offering shelter to those who had already fled the fighting elsewhere.
While the Israeli Defence Forces (IDF) had no immediate comment on the incident, news agency photographers reported seeing pools of blood on the ground in the courtyard of the school near the apparent impact mark of a shell.
Israeli Radio, without citing a source, said that most of those killed at the UN compound were children.
It comes after the UN's humanitarian chief drew attention to the "major concern" of child fatalities in the conflict, which has seen one child killed every hour over the past three days.
On Tuesday, a spokesperson for the UN's Office for the Coordination of Humanitarian Affairs (OCHA) said: "There is literally no safe place for civilians [in Gaza]."
Hundreds of Palestinians had been inside the school in Beit Hanoun, struck today in the fourth such incident since the Israeli military offensive began on 8 July.
The director of a local hospital said various medical centres around Beit Hanoun in the coastal enclave were receiving the wounded.
"Such a massacre requires more than one hospital to deal with it," said Ayman Hamdan, director of the Beit Hanoun hospital.
In pictures: Israel-Gaza conflict
Show all 124
Earlier today Valerie Amos, the UN Under-Secretary-General for humanitarian affairs, said the "dire" situation in Gaza required an immediate truce so that aid could get to those worst-affected.
Baroness Amos said: "People are sheltering in UN schools which as a result cannot be used for education. They are running out of food, and water is also a serious concern.
"But the majority of those killed in Gaza are women, children and men who have nothing to do with the fighting. That we have had children, so many children killed as a result of the violence in the last few days is a terrible, terrible situation."
Join our commenting forum
Join thought-provoking conversations, follow other Independent readers and see their replies