Israeli defence minister on prospect of peace with Palestinians says 'not in my lifetime'
'And I intend to live a bit longer'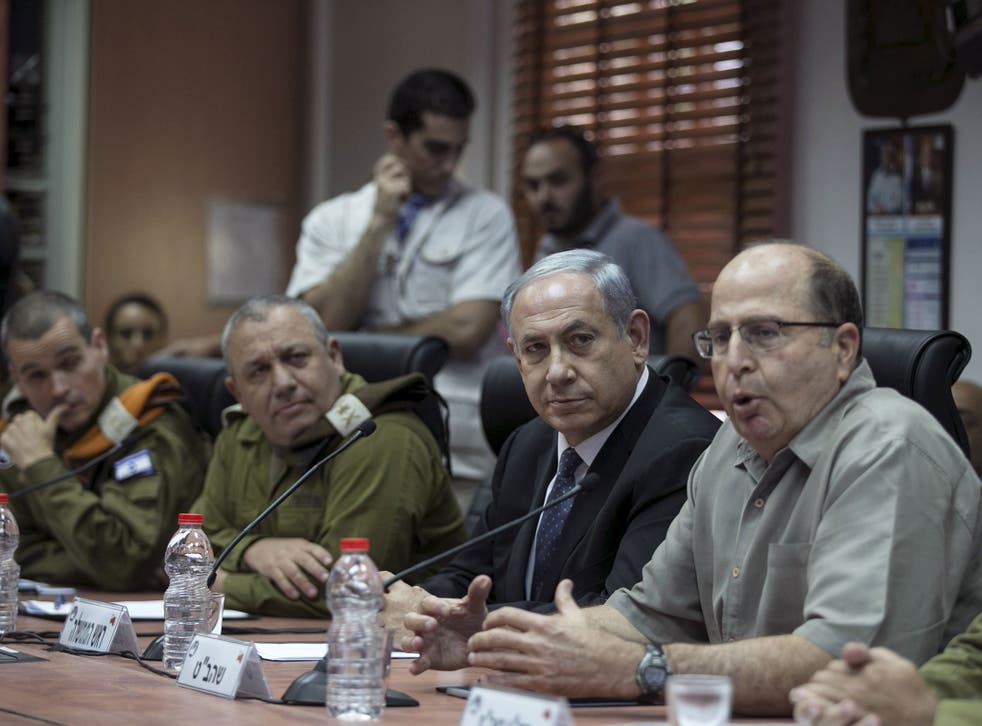 The Israeli defence minister has expanded on a bleak assessment from President Barack Obama on the prospect of peace with the Palestinians, saying there won't be an end to the conflict "in my lifetime".
Moshe Yaalon, 64, issued the stark comment on hopes for an agreement during a speech to a strategic conference on Tuesday.
Referring to an interview with Mr Obama on Israeli TV last week, Mr Yaalon said: "As for the possibility of reaching an agreement… there is someone who says he doesn't see one during his term.
I don't see a stable agreement during my lifetime, and I intend to live a bit longer," he said.
Mr Yaalon is one of Benjamin Netanyahu's most senior officials, and spoke ahead of the Prime Minister himself at the annual Herzliya Conference near Tel Aviv.
And as if to prove his prediction was correct, Mr Yaalon went on to accuse the Palestinians of having "slammed the door" on peace talks.
In pictures: Israel-Gaza conflict - summer 2014

Show all 18
In response, Palestine Liberation Organisation official Wasel Abu Youssef told Reuters past and present Israeli governments had "closed the political horizon" and bore responsibility for the lack of progress.
Mr Netanyahu himself has said there will be no state of Palestine while he is in power, before rowing back and claiming he would accept a "two-state solution" where the Palestinians accepted a demilitarised country and recognised Israel as the Jewish homeland.
In his television interview, Obama said Netanyahu's position "has so many caveats, so many conditions that it is not realistic to think that those conditions would be met at any time in the near future".
Join our new commenting forum
Join thought-provoking conversations, follow other Independent readers and see their replies