James Foley 'beheaded': Why British jihadists go to fight in Syria
More than 400 British people have joined fighting in Syria and Iraq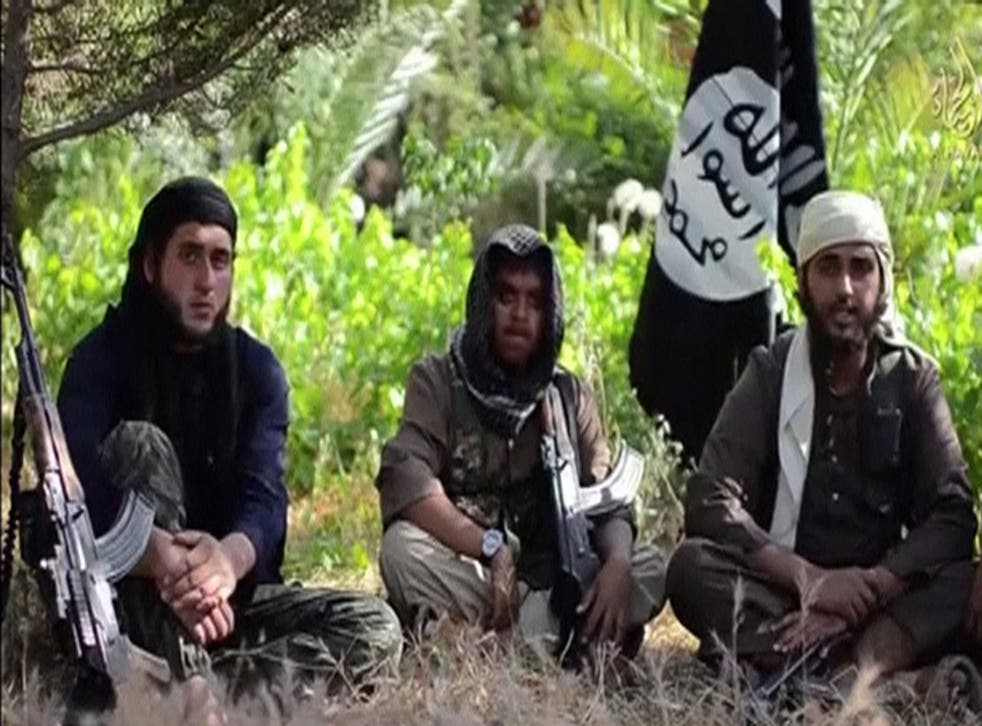 A video showing militants from the Islamic State (Isis) speaking with a British accent while apparently beheading American journalist James Foley sparked shockwaves across the world.
Yet the extreme jihadi group, more violent and sectarian than what US officials call the "core" al-Qa'ida has seen British recruits swell its numbers.

More than 400 British people have answered calls to join fighting in Syria and Iraq, heightening fears of Britain's involvement in Islamic extremism.
Many have been keen to explain their motivations. One claimed "the cure for depression is jihad" while another said it was an Islamic obligation. They cite the promise of paradise and the 'call of duty'.

These claims were made in 13-minute video released by Isis, entitled "There is No Life Without Jihad", calling on Western Muslims to join insurgents in Iraq and Syria.

In it, three Britons describe their motivation for travelling to Iraq and Syria in a bid to persuade others to swap the trappings of Western life for a religious war.
One alleged Briton, named as "Abu Bara al-Hindi", tells viewers: "The cure for depression is jihad… Feel the honour we are feeling, feel the happiness we are feeling."


In pictures: The rise of Isis

Show all 74
Fellow Brit Nasser Muthana, who had reportedly been accepted into four British universities to study medicine, was filmed explaining the group's absolute dedication to fighting for Isis. He said: "We will even go to Lebanon and Jordan with no problems, wherever our Sheikh (Isis leader Abu Bakr al-Baghdadi) wants to send us."


Back in the UK, one British man told the BBC he was planning to travel to Iraq or Syria because going to fight was something he felt obliged by his faith to do. "God has commanded for the Muslims to go and fight jihad," he explained. "I have a choice, yes but Islamically this is an obligation. This thing takes precedence over everything else in my life at the moment, this is the biggest thing for a Muslim."

He said to die as a martyr is "the promise of paradise, the highest paradise".

Meanwhile, Abu Saalihah has openly supported Isis on social media. He said the group's advances across Syria and Iraq is seeing more young British people becoming radicalised by supporting them, saying: "I think you'll find a lot of youth in the UK supporting ISIS and are willing to go abroad.
"They are all seeking to die for the cause of God. For them it is a case of martyrdom of victory."
Deghayes said he joined fighting in north west Syria "to answer the call of duty, and that is to give victory to the religion of Allah, and the way to do that is to help the oppressed Syrians here and make sure they received justice."

In August, former Primark worker Muhammad Hamidur Rahman, from Portsmouth, died during fighting in Syria. On Twitter, his reason for joining the ranks of Isis were simple, when he claimed to have been "called by God to help Muslims being killed by President Bashar al-Assad".
Mohammed Shafiq, chief executive of the Ramadhan Foundation, said Muslims abhorred terrorists fighting for "evil" Isis.
He told The Independent: "In terms of James Foley, we condemn his death without reservation. We see that as an attack, not just on an individual, but an attack on everyone. We believe in the sanctity of life and they have distorted Islamic teaching to justify their brutal acts.
"The Koran is very clear about sanctity of life and rules on warfare. Nowhere in those rule does it say anything about beheading people or being barbaric in this way.
"Isis is a barbaric, evil terrorist organisation that needs to be confronted. They don't represent Islam, it does not represent Muslims or Muslim organisations and they need to be stopped."
In a statement, the Muslim Council of Britain condemned Isis' actions in the Middle East. It said: "Each day ISIS seeks to carry out an act more barbarous than the day before, craving the oxygen of publicity to give credibility to their heinous acts. We condemn unreservedly their psychopathic violence, whether it is on minorities, on civilians, or on fellow Muslims.
"Isis does not speak for Islam, and has been repudiated by all Muslims. Their message only appeals to those who are easily duped by their twisted message purporting to be Islam."
Join our new commenting forum
Join thought-provoking conversations, follow other Independent readers and see their replies