Jihadi John timeline: How Mohammed Emwazi became world's most wanted man
From appearing in a video showing the execution of James Foley, to his reported death in a US air strike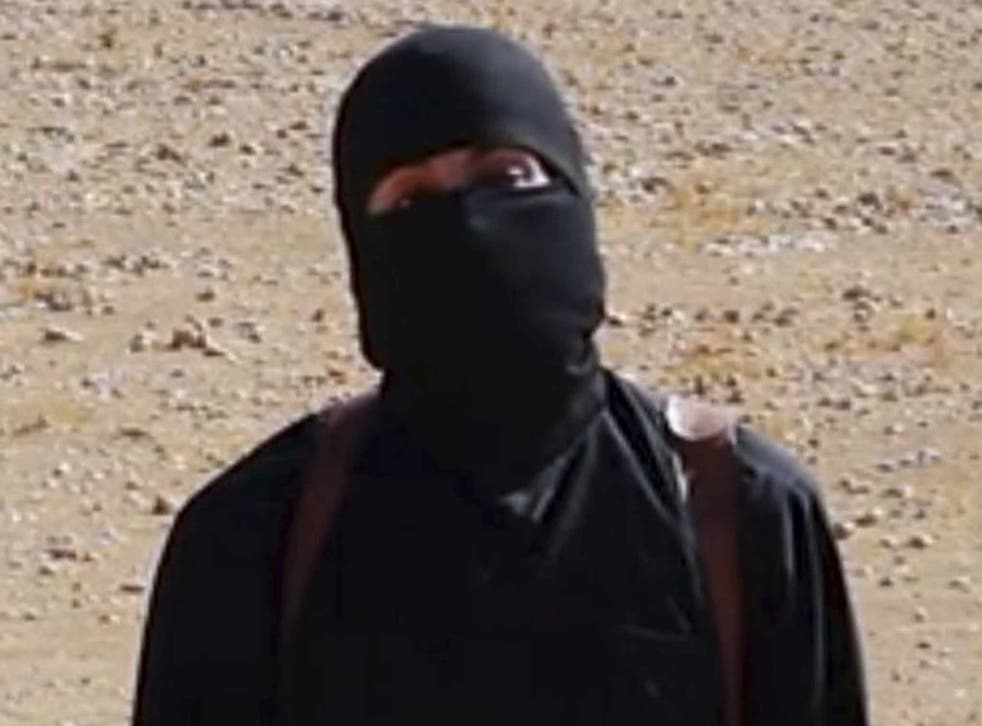 The Isis executioner known as Jihadi John rose to notoriety when he first appeared in a video showing the death of an American hostage. Here is a timeline of events, starting with the days leading up to that execution.
Summer 2014 - A rescue mission fails to free US journalist James Foley from a secret location where he is being held by Isis. The 40-year-old American was captured two years earlier.
August 13: Mr Foley's family receive a message that he will be murdered.
August 19: Al-Furqan Media, which is controlled by the terror group, releases a video appearing to show Mr Foley's killing. His death apparently happened some time during the previous week. Social media bosses are forced to act swiftly in banning both the video and still images of the beheading, while concerns mount for fellow reporter and captive Steven Sotloff, who is seen pleading for the US to stop air strikes in Iraq at the end of the video.
August 20: Prime Minister David Cameron cuts short a family holiday in Cornwall to hold meetings in Downing Street over the "shocking and depraved" murder. Meanwhile, US President Barack Obama remains defiant over his country's war on terror. He says: "We will be vigilant and we will be relentless."
August 21: Mr Foley's killer is reported to be a British man who goes under the moniker "Jihadi John".
September 2: Mr Cameron condemns the "disgusting and despicable" video apparently showing Mr Sotloff wearing an orange jumpsuit and being beheaded by Isis militants. The alleged killer speaks with a British accent, prompting suggestions he is the man who murdered Mr Foley. It emerges that a British hostage, now known to be aid worker David Haines, is also under threat.
September 4: At the start of a Nato summit in Wales, leaders of the Western alliance show a united front in response to terror threats. Mr Cameron and Mr Obama insist they will not weaken in the face of threats from Isis terrorists. The Prime Minister refuses to rule out joining the US in air strikes on Isis. He says Britain must "use everything we have in our armoury" to squash the terrorists out of existence.
September 5: Foreign Secretary Philip Hammond joins Mr Cameron in saying that the Government will not hold back on launching air strikes, and says threats to Mr Haines's life by his captors will not deter the UK from taking action. The Nato summit ends with a pledge to "degrade and defeat" IS militants.
September 9: Defence Secretary Michael Fallon confirms Britain will supply £1.6 million of machine guns and ammunition to Kurdish forces fighting Isis militants in northern Iraq as part of a burgeoning international effort to drive back the jihadists.
September 10: Mr Obama authorises air strikes inside Syria for the first time as well as an expansion of strikes in Iraq.
September 13: A video showing the murder of British aid worker Mr Haines is released. The film, which involves the 44-year-old saying Mr Cameron and former PM Tony Blair should be held responsible for his death, is widely condemned. It comes hours after Mr Haines's family issue a plea to his captors to contact them. The clip also includes a threat to kill a second British hostage.
September 14: Mr Cameron calls an emergency meeting of its Cobra committee in the wake of the murder. The next British hostage, 47-year-old minicab driver Alan Henning, is named as the man shown in the video.
September 19: Islamic militants release a propaganda video featuring a British hostage believed to be journalist John Cantlie.
September 23: Islamic extremists release a new propaganda video appearing to feature Mr Cantlie. The clip is the second showing the journalist to be circulated by Isis militants in less than a week. It comes as the US - backed by Arab allies - carries out its first wave of air strikes on Isis militants in Syria.
Timeline: The emergence of Isis

Show all 40
September 24: Britain appears ready to ramp up its military involvement in the struggle against Isis, as Mr Cameron addresses the United Nations in New York.
September 25: FBI director James Comey is reported to have confirmed that the identity of Jihadi John has been uncovered. However, he refused to give the individual's name publicly.
September 26: MPs vote by 524 to 43 to endorse attacks on the militants in Iraq in support of the United States-led coalition. The vote clears the way for RAF warplanes stationed in Cyprus to begin combat operations as soon as suitable targets are identified.
September 27: RAF Tornado GR4 fighter bombers carry out their first sortie over Iraq since Parliament gave the green light for air strikes without finding any targets to attack.
October 3: A video showing the brutal murder of Mr Henning, 47, by Isis militants is posted on the internet. Mr Cameron vows to "hunt down" the "repulsive" terrorists responsible for the beheading.
October 7: Former Guantanamo Bay detainee Moazzam Begg claims he offered to help the Government secure the release of Mr Henning but was rebuffed. Mr Begg says he believed he knew those who held the murdered aid worker and had helped secure the release of hostages from extremists in Syria in the past.
October 13: Mr Cantlie's sister urges Isis to "restart dialogue" with his family.
November 16: Isis releases a video showing the beheading of American hostage Peter Kassig. The Isis militant in the footage speaks with a London accent and appears to be Jihadi John. Mr Kassig was captured in Syria in October 2013 while providing medical training and humanitarian aid to victims of the country's conflict.
January 20 2015: A video is released in which Jihadi John is seen standing alongside two Japanese hostages and demanding a ransom in exchange for their release.
January 24: The Japanese government seeks urgent clarification of a video purportedly showing the murder of one of the hostages, Haruna Yukawa.
January 31: Footage emerges showing the beheading of the second Japanese hostage Kenji Goto. The executioner is again believed to be Jihadi John.
February 3: Another video appears online appearing to show Jordanian air force pilot Moaz al-Kasasbeh being burned alive by IS.
February 26: An investigation by the Washington Post and the BBC identifies Jihadi John as Kuwait-born Mohammed Emwazi, a computer programming graduate from London. A director with British advocacy group Cage describes the terror suspect as "extremely kind, extremely gentle, and the most humble young person that I ever knew" based on previous encounters between the two.
March 3: A recording emerges, believed to be of Emwazi, in which he talks of being "threatened" by British security services.
March 15: Javier Espinosa, a Spanish journalist, tells Sky News he was subjected to a mock execution by Emwazi while being held in the extremists' stronghold in Aleppo, norther Syria. Espinosa was released after being held captive for six months.
October 18: Cage admits it made mistakes in the way it handled Emwazi's case and the press conference it held in February.
November 13: US forces carry out an air strike in Syria targeting Emwazi.
Press Association
Join our new commenting forum
Join thought-provoking conversations, follow other Independent readers and see their replies