John Cantlie: Kidnapped Briton shown alive in Mosul in latest Isis video
The journalist was kidnapped while covering Syria's war in 2012 along with American James Foley, who was beheaded by the group in 2014 
Thursday 08 December 2016 13:24
comments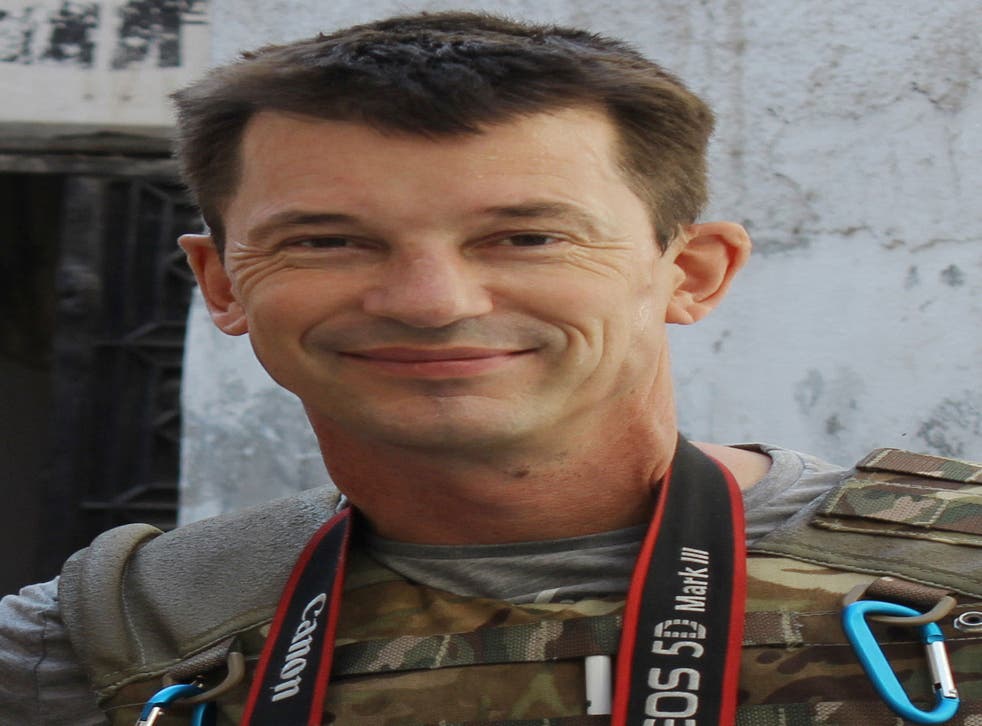 Isis has released a new propaganda video showing kidnapped British journalist John Cantlie alive in the Iraqi city of Mosul.
Although undated, Mr Cantlie is speaking in front of bridges in the city which were destoyed by coalition air strikes in November, suggesting the footage is recent.
The video, released on Wednesday, takes the form of other news report style pieces Mr Cantile has been forced to make since being abducted four years ago. Giving rehearsed updates on the effects bombing on Mosul has had for civilians, he looks very thin and pale. "No muhadajeen here," he says in English. "Just normal Muslims."
Mosul, the last major Isis stronghold in Iraq, has been under attack from US-led coaliton bombings and more than 30,000 ground troops since October 17. Fighting has slowed considerably since the Iraqi army and allied militias reached Mosul's suburbs due to the presence of around one million civilians and fierce Isis counterattacks.
It is the first time Mr Cantlie has been confirmed to be alive since a video from Mosul which emerged in July of this year in which he condemned coalition bombings on the city's university.
Media rights watchdog Reporters Without Borders has previosuly condemned Isis for its "cowardly" use of a hostage in a forced role to promote its propaganda.
John Cantlie's dad makes appeal
The 45-year-old photographer was captured by Islamist rebels in November 2012, along with his American friend and colleague James Foley.
Mr Foley was executed by the jihadis in 2014 in the first of a series of beheading videos of Western hostages.
Isis' propaganda agency Amaq and its monthly online magazine Rumiyah have been struggling to keep morale up in the wake of successive military setbacks for the group in Syria and Iraq.
In the latest issue of Rumiyah, released on the same day as the video of Mr Cantlie, Isis renewed its call for 'lone wolf' style attacks in Europe and the west on those who do not subscribe to its beliefs.
Join our new commenting forum
Join thought-provoking conversations, follow other Independent readers and see their replies