Jordan 'could fast-track execution' of Isis prisoners if hostage fighter pilot Muath al-Kasaesbeh is killed
Jordan says it has still not received proof the pilot is still alive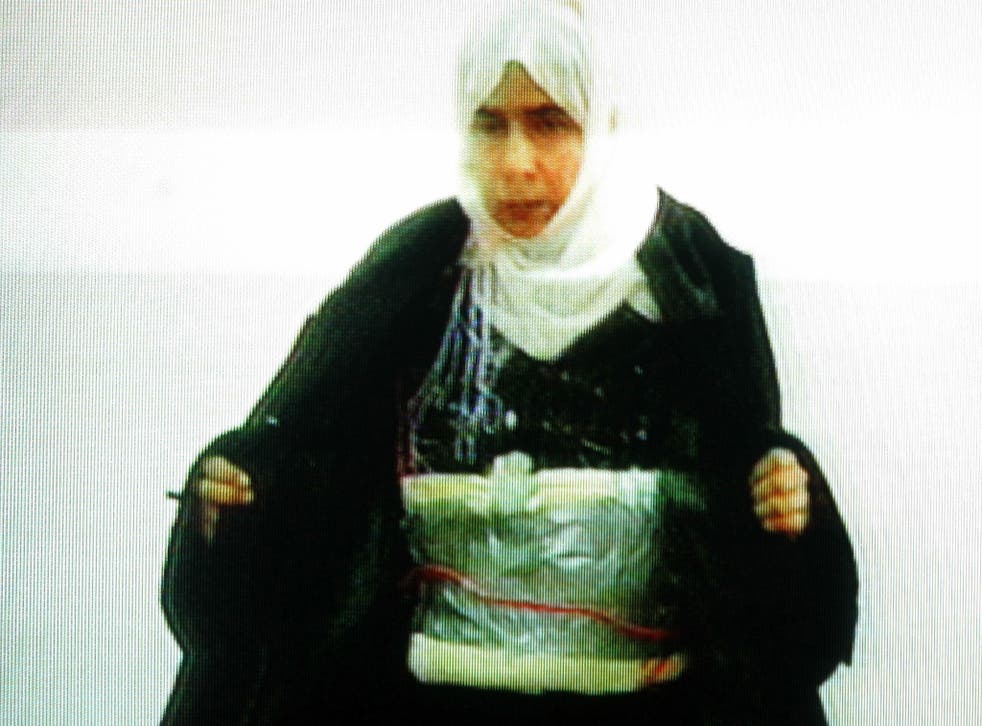 Jordan has reportedly threatened to expedite the trials of prisoners affiliated with Isis, some of whom may face the death penalty, if the group kills a Jordanian pilot it is holding hostage.
In its most recent video, Isis demanded Sajida al-Rishawi be released to the group by sunset in Mosul on Thursday, warning that it would kill Muath al-Kasaesbeh "immediately" if this did not happen.
Al-Rishawi was sentenced to death by hanging in Jordan after being linked to bomb attacks that killed 60 people. She is appealing her sentence.
Elijah Magnier, chief international correspondent for Kuwait's Al Rai newspaper, said he was informed this morning by a contact related to the Jordanian Government that Jordan had passed on a message threatening to fast track al-Rishawi's appeal and the executions of "jihadist prisoners close to Isis".
The Independent understands that Jordan will still follow due process, but could speed up the pending trials of prisoners suspected of being affiliated with Isis if the pilot is killed. Some of those detainees are understood to face charges that if convicted carry the death penalty.
This has not been confirmed by the Jordanian Government.
Timeline: The emergence of Isis

Show all 40
The latest audio released by Isis is believed to have been voiced by a second hostage, Japanese journalist Kenji Goto.
Jordan warned it would not hand over al-Rishawi unless it received proof the pilot had not been killed. It says it is still waiting for proof of life.
The deadline expired on Thursday without a handover taking place, leaving the lives of both hostages hanging in the balance.
Japanese Prime Minister Shinzo Abe said every effort was being made to secure Mr Goto's release.
"We are gathering and analysing information while asking for cooperation from Jordan and other countries, making every effort to free Kenji Goto," he told a parliamentary panel.
His wife Rinko broke her silence on Thursday for the first time since her husband was catured. "My husband and I have two very young daughters. Our baby girl was only three weeks old when Kenji left. I hope our oldest daughter, who is just two, will get to see her father again. I want them both to grow up knowing their father," she said in a statement.
Join our new commenting forum
Join thought-provoking conversations, follow other Independent readers and see their replies