Kobani devastation revealed in before and after satellite images
Syria-Turkey border town has been under attack by Isis militants for weeks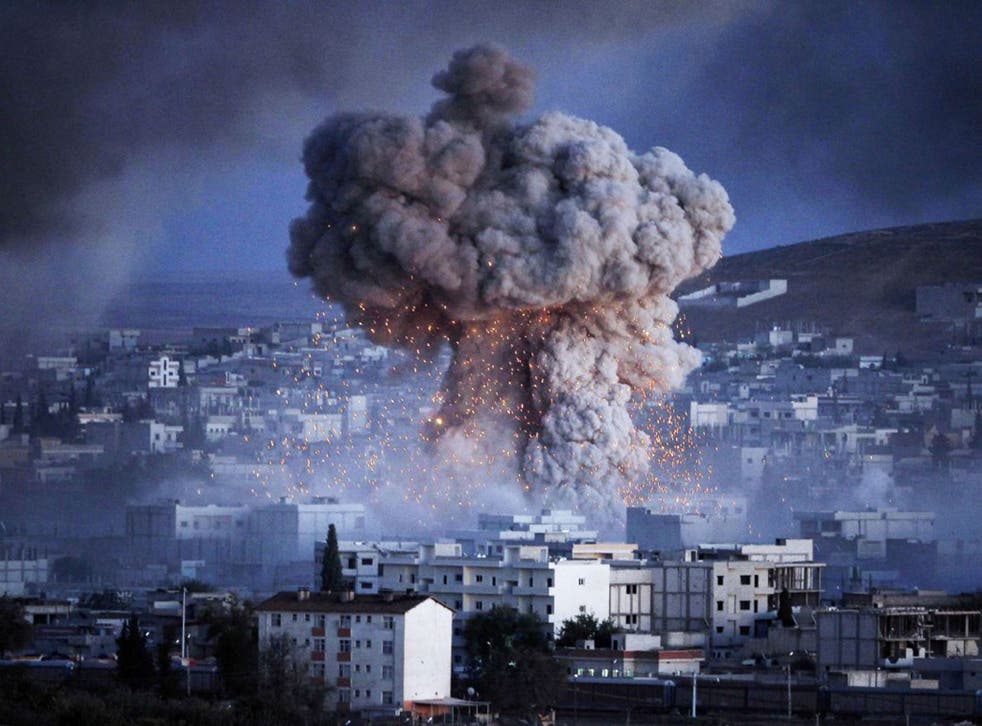 Before and after satellite images have revealed the true extent of devastation in Kobani, where hundreds of thousands have fled fighting between Isis and those defending the town.
For over a month, Kobani has been at the heart of the struggle between Isis fighters and Kurdish defenders, who are battling to stop the region from falling into the hands of militants.
Isis launched their first attack on the Syria-Turkey border town in September and have encircled the city, leaving only a small corridor for residents to escape.
Capturing Kobani, also known under its Arabic name of Ayn Arab, would give Isis a direct link between its positions in the Syrian province of Aleppo and its stronghold of Raqqa, to the east.
Isis still surrounds the town and holds parts of it despite Kurdish resistance on the ground and repeated US-led coalition strikes from the air. The constant fighting has left buildings and homes destroyed by a combination of strikes and street fighting, leaving thousands displaced.
Isis fighters in Kobani (2014): Civilians flee as militants enter Syria-Turkey border

Show all 22
Fatma Muslim, one of the estimated 200,000 people forced to flee her home in Kobani and surrounding villages, told The Associated Press her house had been "demolished" as the battle raged. "We are living in tents", she said.
Some of the satellite images released by the UN's Institute for Training and Research (Unitar) this week depict a large refugee camp built within weeks of fighting on the Turkish side of the border, just kilometres away from fighting.
Another shows hundreds of cars abandoned on the Syrian side of the border around a crossing point into Turkey. Many were forced to leave without being able to take any belongings across the border.
One picture shows buildings reduced to rubble and clouded by black smoke. It is not known if air strikes, fighting or an attack by Isis militants was responsible for damage seen in that picture.
The images come as Isis militants released a video they claim shows US weapons intended for Kurdish fighters accidentally air dropped into their hands near the area.
Join our new commenting forum
Join thought-provoking conversations, follow other Independent readers and see their replies