Kremlin casts doubts on Kofi Annan mission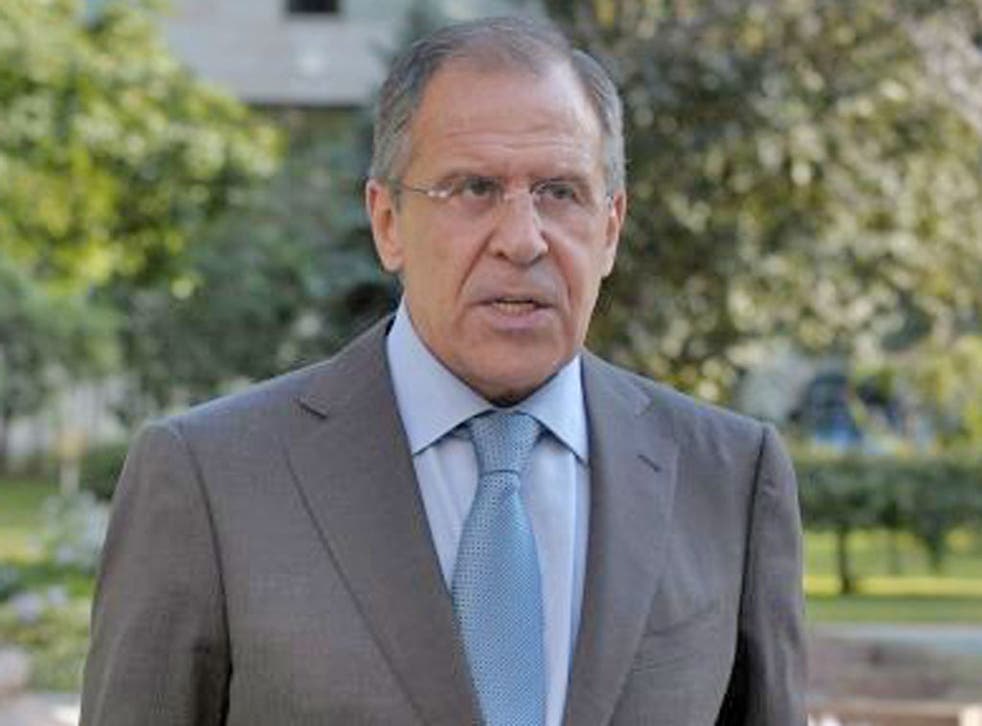 The UN envoy Kofi Annan will attempt to convince Russia to change its stance on Syria at a meeting with President Vladimir Putin today.
But before Mr Annan even landed in Moscow, the Russian Foreign Minister held a press conference that essentially dashed any hopes of a breakthrough. Sergei Lavrov said it was "completely unrealistic" to expect Russia to persuade Syria's President Bashar al-Assad to leave office. Mr Lavrov, while re-stating Russia's long-held position that Mr Assad cannot be forced out, also accused Western nations yesterday of using "blackmail" to try to force Russia to back a resolution at the UN Security Council that could pave the way for armed intervention in Syria. Russia wants to extend the mandate of a UN observer mission in Syria, which runs out on Friday, but says the mission's main task should be to promote political dialogue between pro-Assad forces and the armed opposition.
"To our great regret, there are elements of blackmail," Mr Lavrov said yesterday. "We are being told that if you do not agree to passing the resolution under Chapter 7 of the UN Charter, then we shall refuse to extend the mandate of the monitoring mission."
Mr Annan favours a British draft resolution which gives Mr Assad 10 days to withdraw troops and heavy weapons from major towns and cities before the imposition of non-military sanctions. However, Chapter 7 resolutions can in turn be enforced militarily, and Russia has tabled a resolution of its own which has far less bite and is simply aimed at extending the observer mission.
Mr Annan was due to meet Mr Lavrov for talks last night and will meet Mr Putin at the Kremlin today. The UN Secretary General, Ban Ki-moon, is travelling to China on a similar mission.
Join our new commenting forum
Join thought-provoking conversations, follow other Independent readers and see their replies