Kurds 'take back key base north of Raqqa from Isis' as they build on recent gains in northern Syria
Significant victory for Kurdish YPG forces means that they are now just 30 miles from the caliphate's self-proclaimed capital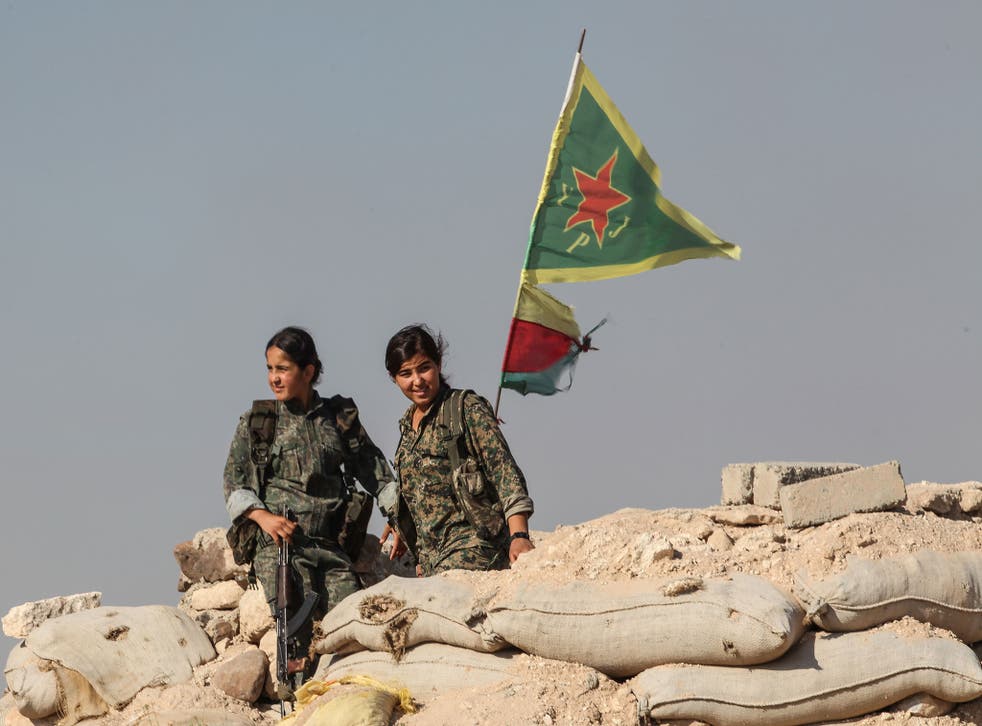 Isis has been "pushed back to the gates of Raqqa", its self-proclaimed capital, after Kurdish forces captured a key military base in a significant victory in the north of Syria.
Kurdish Popular Protection Units (YPG) are now just 30 miles to the north of the city and have cut off a major supply route deep inside Isis-held territory, according to reports.
YPG fighters, backed by US-led airstrikes and other rebels, on Tuesday consolidated gains made last week, when they seized the key town of Tal Abyad from isis on the Syria-Turkey border.
The London-based Syrian Observatory for Human Rights confirmed Kurdish claims that YPG forces had seized the Brigade 93 base, and that they are now on the outskirts of the town of Ayn Isa, just 30 miles north of Raqqa and deep inside Isis-held territory.
Brigade 93 is near strategic roads linking Raqqa to other Isis positions in Aleppo province to the west and Hasakah province to the east.
Fighting between Kurds and Isis in northern Syria has led to over 20,000 civilians to flee across the Turkish border. But it was reported that around 2,000 refugees had made their way back into Syria on Monday following the recapture of Tal Abyad.
Rami Abdel Rahman, a spokesman for the Observatory, told the BBC that Isis had been "pushed back to the gates of Raqqa".
Power struggle: Isis areas gained and lost

Show all 1
The de facto capital is the centre of Isis's tightly controlled command structure and administration, with religious police making regular street patrols and the central square used for public executions.
Join our new commenting forum
Join thought-provoking conversations, follow other Independent readers and see their replies