Kuwait frees opposition leader after arrest of protesters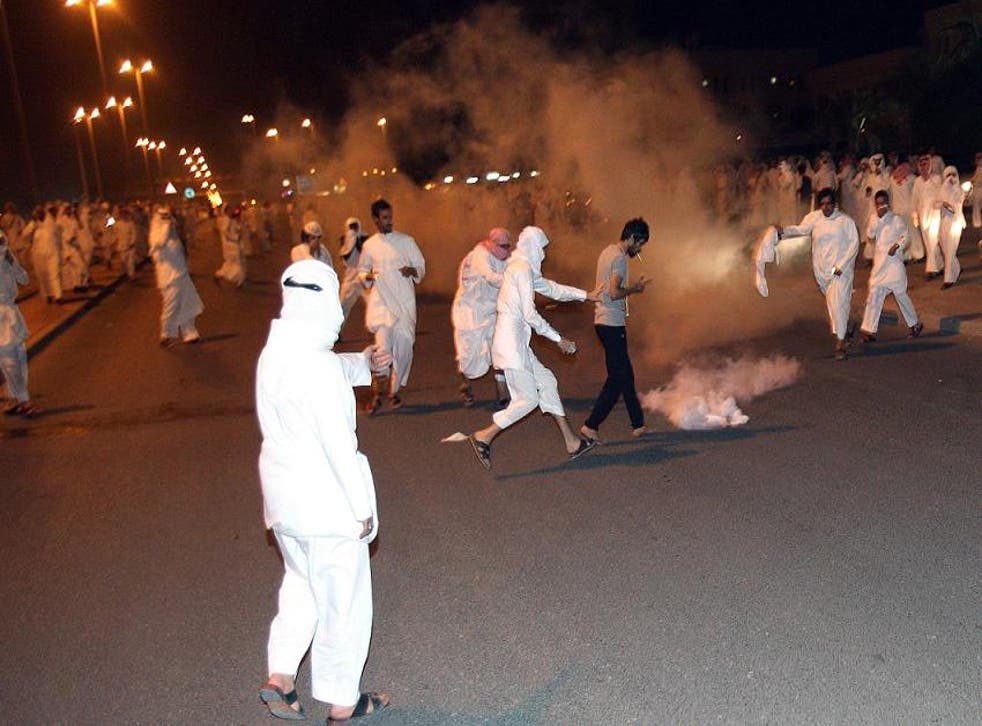 Kuwait released a leading opposition activist after thousands of his supporters protested his detention, prompting the Interior Ministry to round up several "rioters and inciters of violence."
Musallam Al-Barrak was freed Thirsday on bail of 10,000 Kuwaiti dinars ($35,574), his lawyer Mohamed al-Jassim said by phone. Crowds gathered Wednesday night in the Al-Andalus residential area, southwest of Kuwait City, and marched to the central prison where he was being held after his arrest on Oct. 29 for statements critical of Emir Sheikh Sabah Al-Ahmed Al-Sabah.
"The rioters were referred to interrogation for blocking the traffic at several intersections, harming public and private interests, stirring panic among citizens and ignoring the instructions of the security services," the ministry said, according to the state-run KUNA news agency.
Kuwait's benchmark stock index dropped 1.9 percent to 5,655.43 Thursday, the lowest close since August 2004. Fitch Ratings said this week that any escalation of political unrest, which has swelled in the past year as opposition leaders such as al-Barrak demand wider powers for elected officials, may lead to a downgrade of the Persian Gulf country's credit grade.
A protester driving a vehicle with "a non-Kuwaiti number plate" tried to run over four policemen, the Interior Ministry said. A lieutenant colonel was attacked by a hit-and-run driver who was later arrested, it said.
Online footage which couldn't immediately be verified showed protesters marching and chanting for Al-Barrak amid a heavy presence of riot police who tried to disperse the crowd using percussion grenades and tear gas. Opposition groups were scheduled to meet Thursday to discuss Wednesday night's events.
"It is really very serious, and we expect it to be more serious and more dangerous in the coming days, unless there is a solution," said Ayed Al-Manna, a political analyst at Kuwait's Public Authority for Applied Education. "Last night was more organized, from different areas and to some extent, paralyzed the police."
Kuwaitis go to the polls on Dec. 1, the second elections in less than a year, to elect a new 50-member parliament. A total of 29 candidates, including one woman, signed up on the first day of registration yesterday, KUNA said. That compares with 109 on the first day of registration for the last elections in February, according to Al-Qabas newspaper.
Many opposition groups and several former lawmakers who hadn't previously supported opposition-led protests have vowed to boycott the elections over government-imposed changes to the voting law, which reduces the number of candidates for which each citizen can vote to one from four. The opposition says the change is an attempt to weaken its chances and will make it easier for corrupt candidates to buy votes.
The amendment sparked the country's biggest demonstration on Oct. 21. There was violence when protesters and security personnel clashed in Kuwait City. Protest marches are illegal in Kuwait without prior approval.
Join our new commenting forum
Join thought-provoking conversations, follow other Independent readers and see their replies