Afghanistan US military plane crash: At least 11 killed at Jalalabad airport
The Taliban have claimed responsibility for the crash, but this has not been confirmed by US officials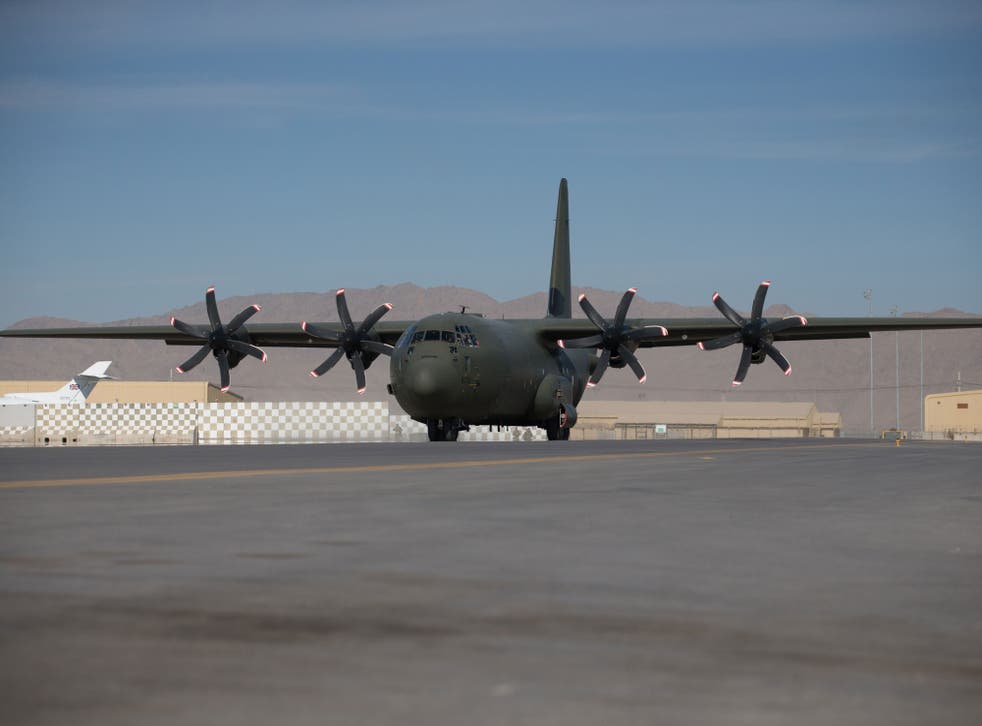 At least 11 people have been killed after a US Hercules aircraft crashed at an airbase in eastern Afghanistan, the US military has said.
The C-130 transport plane crashed at around midnight on Thursday at a Jalalabad air field, 80 miles from the capital city, Kabul.
A NATO official said six of those killed were US service members acting as the plane's crew. The others were civilian contractors working with NATO's Resolute Support missions.
The cause of the crash is under investigation, a spokesman said, and refused to rule out the possibility that there may be dead or wounded on the ground.
Abihulla Mujahid, a spokesman for the Taliban militant movement, said via Twitter that its fighters had shot down the aircraft. The Tweet said: "Our mujahideen have shot down a four-engine US aircraft in Jalalabad. Based on credible information 15 invading forces and a number of puppet troops were killed," the Guardian reports.
The US military said there were no reports of enemy fire at the time.
A statement from the 455th Air Expeditionary Wing at Bagram Airfield said the incident was "an accident", offering no more detail.
The crash happened hours after Afghan troops recaptured the centre of the city of Kundaz, after clashes with Taliban militants.
In 2011, Taliban militants shot down a US military Chinook helicopter, killing all 38 people on board.
There are about 1,000 coalition forces in eastern Afghanistan, including US and Polish forces, and about 40,000 Afghan troops, according to NATO.
There are also up to 35,000 civilian contractors across the country.
Additional reporting by various agencies
Join our new commenting forum
Join thought-provoking conversations, follow other Independent readers and see their replies